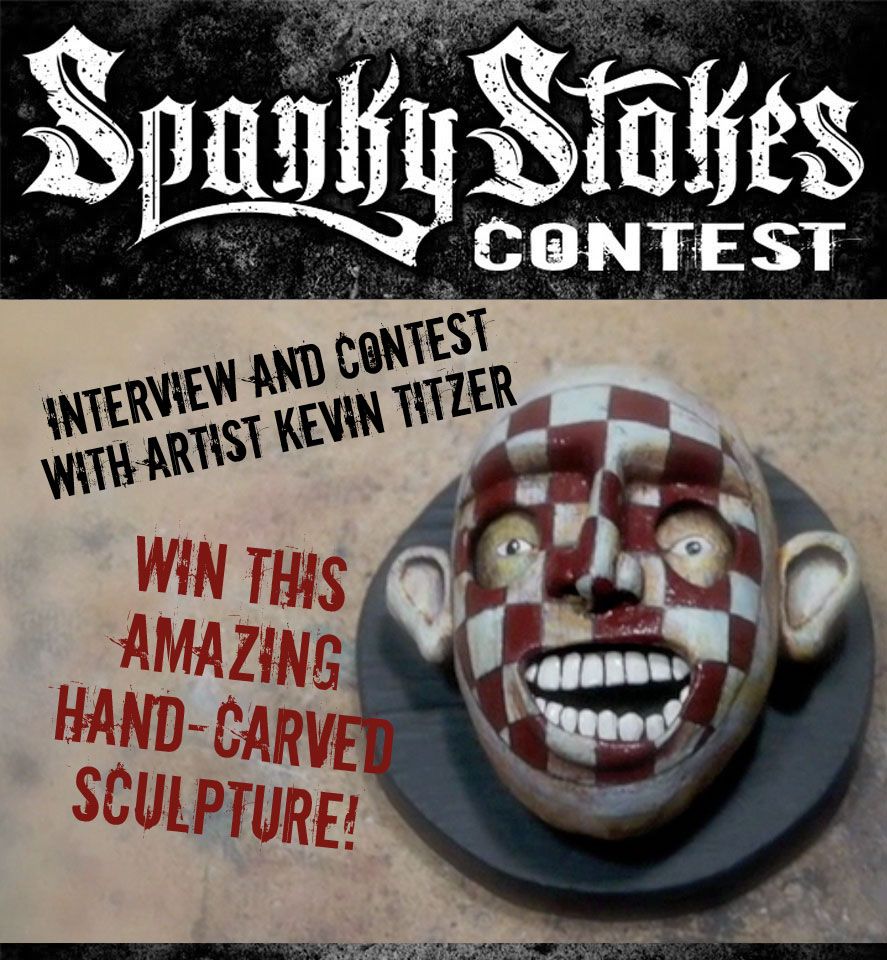 A while back I was contacted by artist
Kevin Titzer
who has since then been featured on SS.com numerous times. I was drawn to his work because it's something different and unique but still falls in line with our culture of designer toys... more so art toys for him as his creations are one-off, hand carved pieces. His amazing sculptural skills are totally mind bending, and fortunately I had the opportunity to reach out to him to ask some questions about his process, how he got started, and what he's got cooking... and as an added bonus, Kevin wanted to
throw in one of his hand crafted pieces for a giveaway
on this site... EPIC!
Wanna know how to win that awesome "
Checkers
" face in the video above... well hit the jump and read the interview, and then at the bottom of the interview there will be a few super simple instructions on how to enter. So go ahead and enjoy the read and enter our contest which will run from now until Saturday, July 16th, 2011!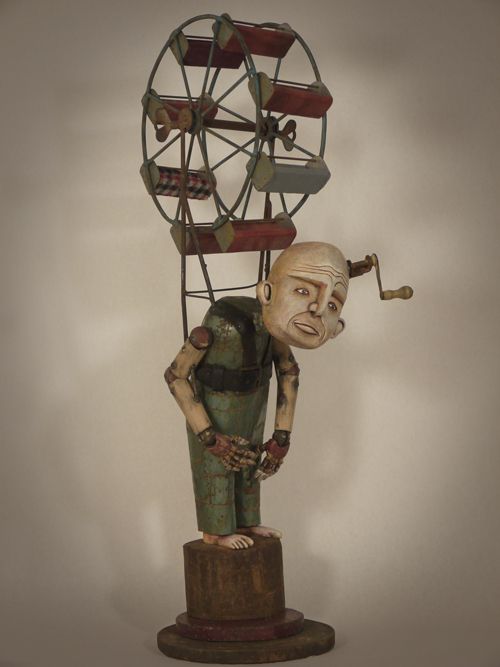 1. First and foremost, please introduce yourself... who is Kevin Titzer, where are you from and what is it that you do?


I was born and raised in southern Indiana, but I currently live in Quebec. I've always made things since I was a kid, but have been making art for a living for about fifteen years now.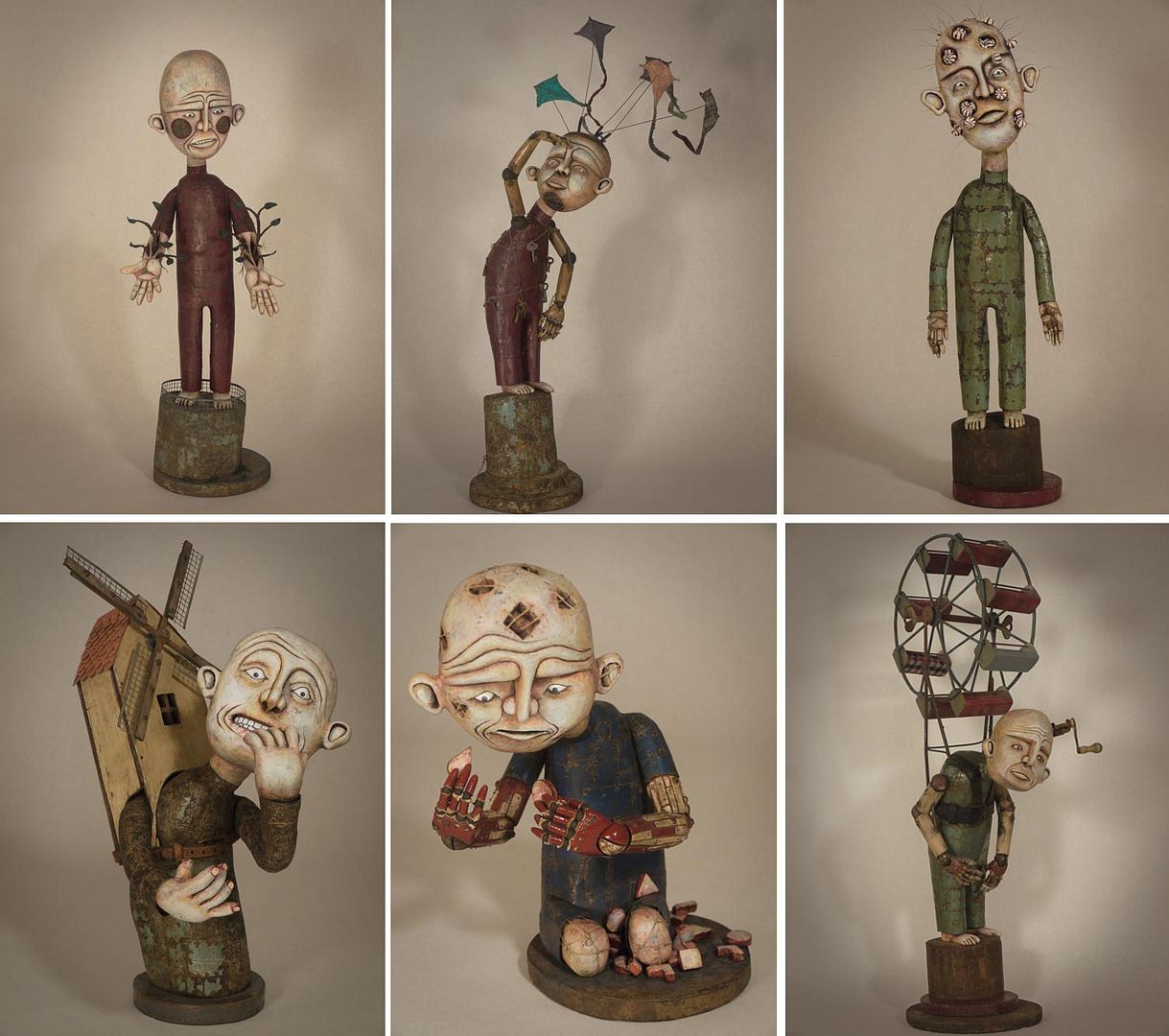 2. So you are a sculptor of sorts, more of a craftsman/tinker'er... can you explain your craft to us?


Well, I'd say all three could be used to describe what I do. I predominantly make figurative sculpture. Wood carving plays a big part and lot's of found materials.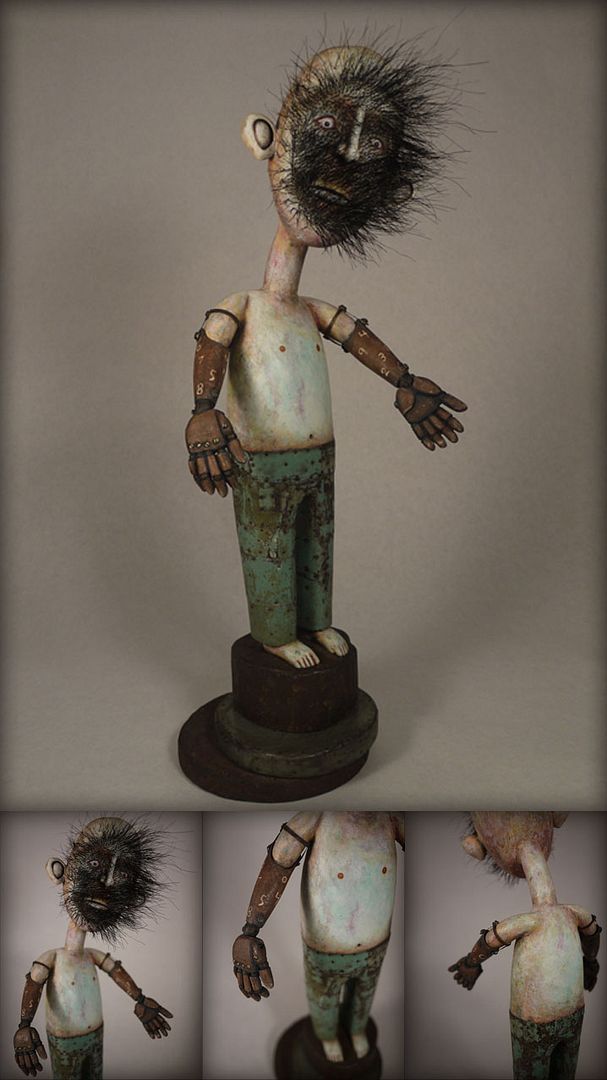 3. So you use mostly wood, and other found objects which is really interesting... how did you come about utilizing these materials, and where do you find them?


I guess I just grew up around thrifty people initially. I also just gravitate to old, worn, and rusty objects. It's a comforting aesthetic and I'm really interested in story and history. As for where I get my materials, I always joke they find me. Being a bit of a pack rat helps. I think after a while you just acquire an eye for useable junk and you can find stuff anywhere. I had lot's of places where I knew I could always finds things when I still lives in the States. Since the move I've had to start all over again.