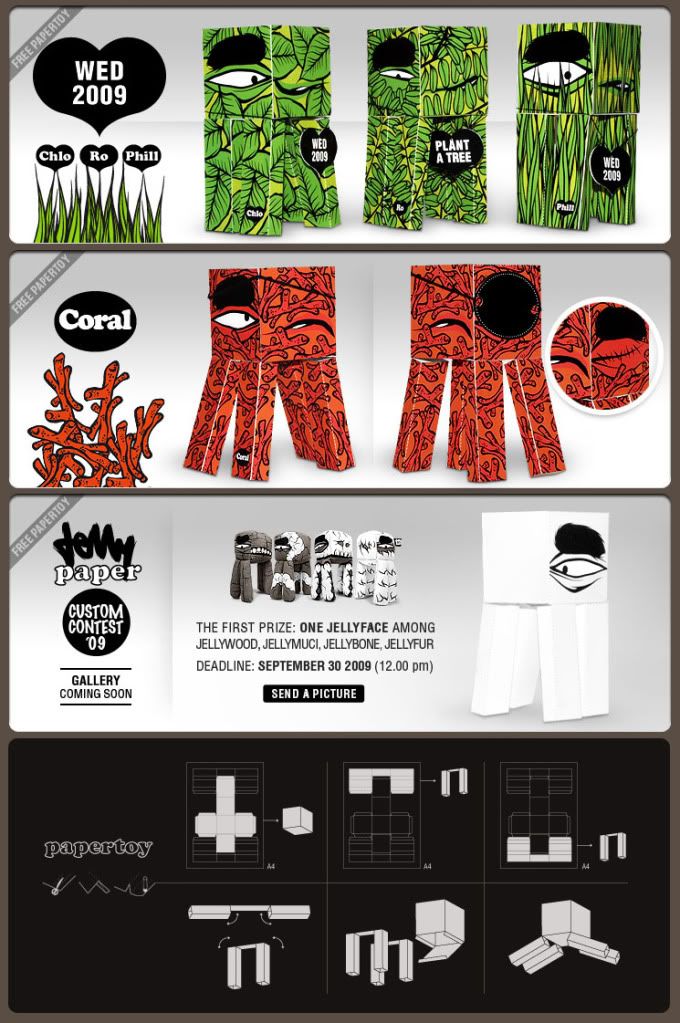 The fine folks over at
JellyFace
have brought some love into the environment in the shape of a paper toy. Now this is not their first paper toy, but this one encourages you to use recycled paper to create it. Also pictured above are their other releases including a DIY papertoy contest that has a deadline of September 30, 2009 where the winning submission will take home their choice of JELLYWOOD, JELLYMUCI, JELLYBONE or JELLYFUR a plush JellyFace!
Much more information is available from the
JellyFace site
, as well as the spot where you can download all the
templates
for the toys you see above... I love paper toys, something about FREE toys... RAD!!!