Baobao Pocket Store Blind Boxes from Kouhigh Toys... a super sweet sale!
CUTE!!!
Heyone
and
Beeworks'
Baobao Pocket Store blind boxes feature 10 figures themed around miniature pop-up shops! Designs include a bakery stand, a burger food truck, and even an alien claw machine. As a part of a special collaboration with Melrose toy store,
Kouhigh Toys
, Beeworks is hosting a special giveaway. If you purchase 3 or more blind boxes on KouhighToys.com or their Los Angeles location from November 4-16, you will get a 15% off discount. You can also snag a full set of 10 for 20% off, so you're getting two blind boxes for free! Share your pulls on Instagram and tag
@kouhightoys
for a chance to win a limited edition Baobao Taiyaki Rug or a pack of Baobao Fry Clips! The promotion ends on November 16, so be sure to post your lucky pulls for entry!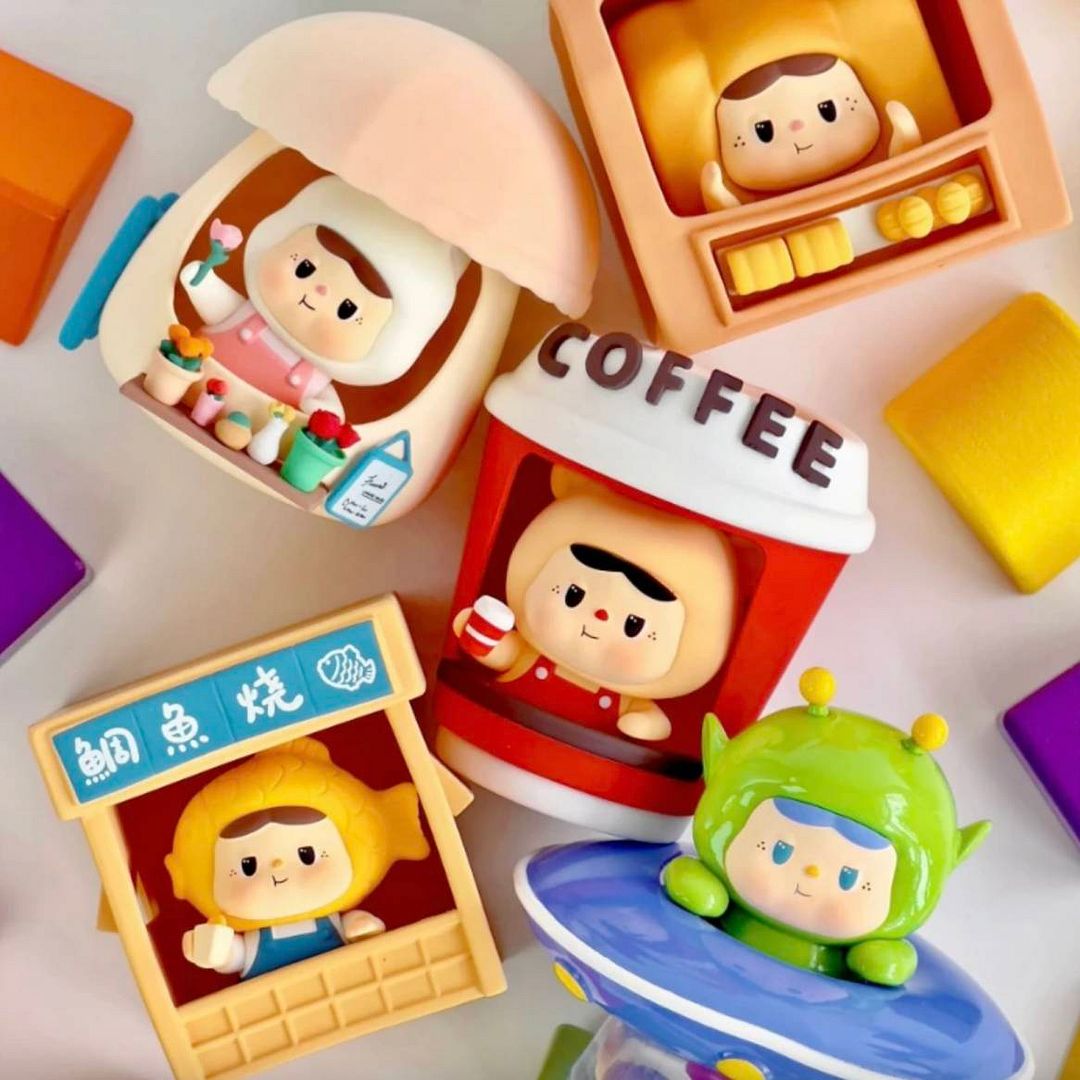 Kouhigh Toys is a store on Melrose specializing in blind boxes, designer toys, and kawaii goodies. Shop characters from Sanrio, Pop Mart, Astro Boy, Sonny Angel, and more. New series are stocked weekly, so each visit will bring you a new surprise! Come to Kouhigh Toys located at 7815 Melrose Ave, Los Angeles, CA 90046 or shop online at
KouhighToys.com
. If you are not local to LA, check out their weekly Popshop Live shows with new releases and live toy unboxings!