Trash-O-Lantern Dumpster Fire vinyl figure from 100% Soft... the perfect October release!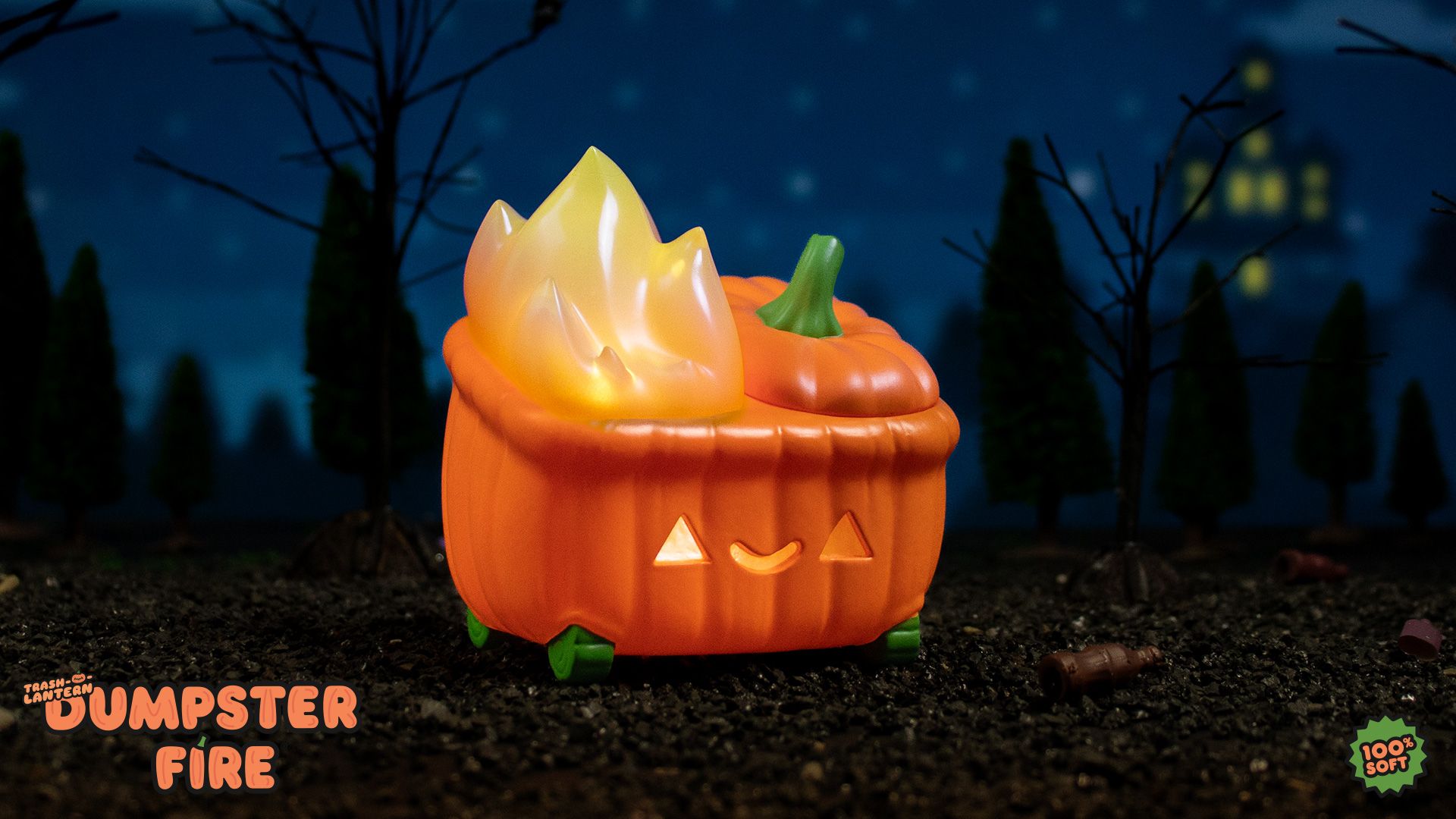 You would think that by the umpteenth iteration of the vinyl Dumpster Fire from
100% Soft
that they would have run out of cool ideas... but nope, the hits keep coming! The additional sculpted details and the pumpkin stem for a lid - brillant! Carve out a space on your shelf for the light-up
Trash-O-Lantern Dumpster Fire
vinyl figure that is slated to release
HERE
this Friday, October 6th at 10am PST for just $35 a pop... this is an absolute banger of a release!