KLAV slays for TTF & NYCC... prepare yourselves for awesomeness!
Kevin Derken aka
KLAV
has been painting like a champ, gearing up for 2 weeks of releases in October for Taipei Toy Festival and New York Comic Con. He, unfortunately, will not be in attendance for either show, but his work will be there to check out and better yet, purchase! First up is Taipei Toy Festival: PLAYTOYSFOREVER & FRIENDS, Booth A88-89. 4 one-off Creeping Death (skull tanks), FIGLAB, Booth A36. 8 one-off Tank Club (small tanks), MOFF TOYS, Booth B08. 2 one-off CHIKA (big monster) and 2 one-off PECO (small monster) both from designer Akusendo_2099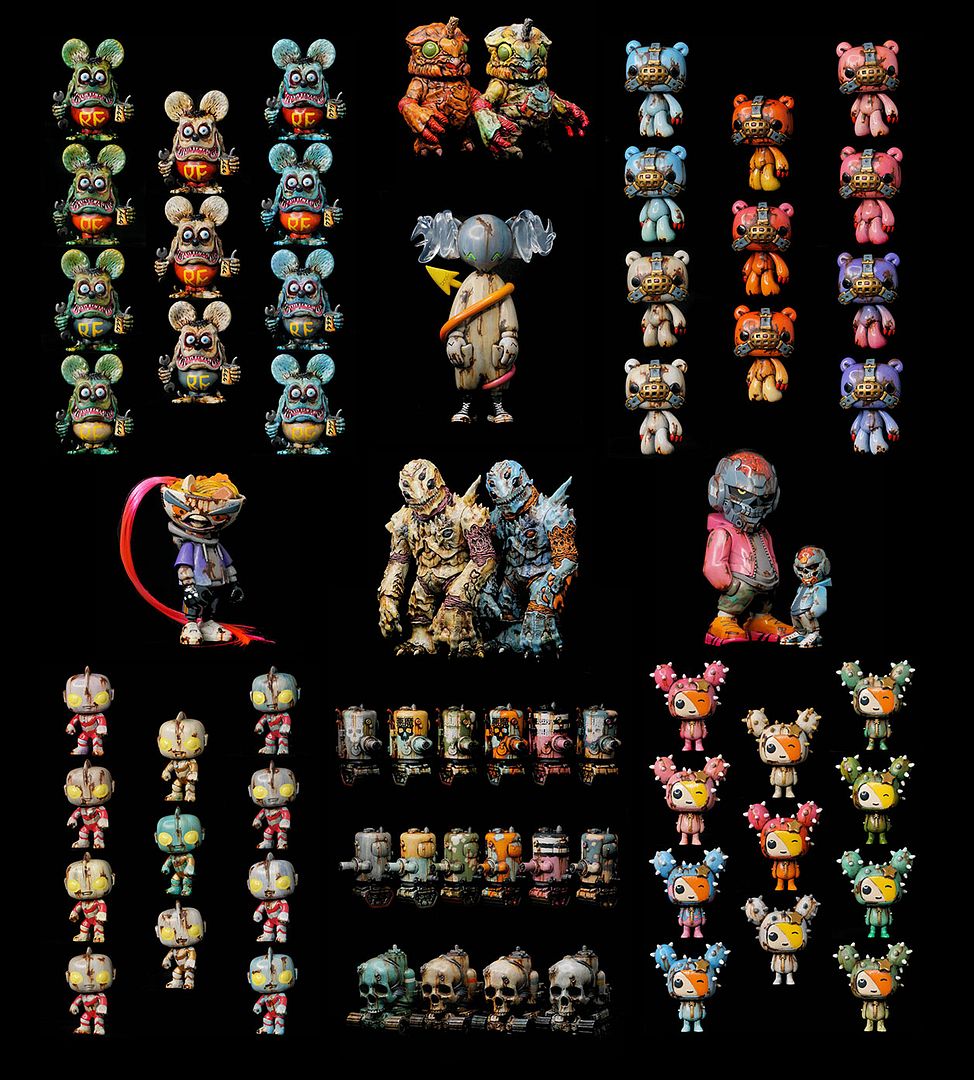 Next is NYCC: Toy Tokyo, Booth 1170, 44 one-off Funko Pops (11 Gloomy Bear, 11 Tokidoki, 11 Ultraman, and 11 Rat Fink), Tenacious Toys Booth 1771, 2 Cyberskull (1 big, 1 small) by rlux.customs, and Martian Toys, Booth 1080, One-off Rawman by Hotactor and one-off NOIZ by JT Studio! Some awesome stuff spread around to some great companies, so don't miss out!