Daniel Johnston x Clutter - Jeremiah the Innocent Frog "HOPE" edition vinyl sculpture!!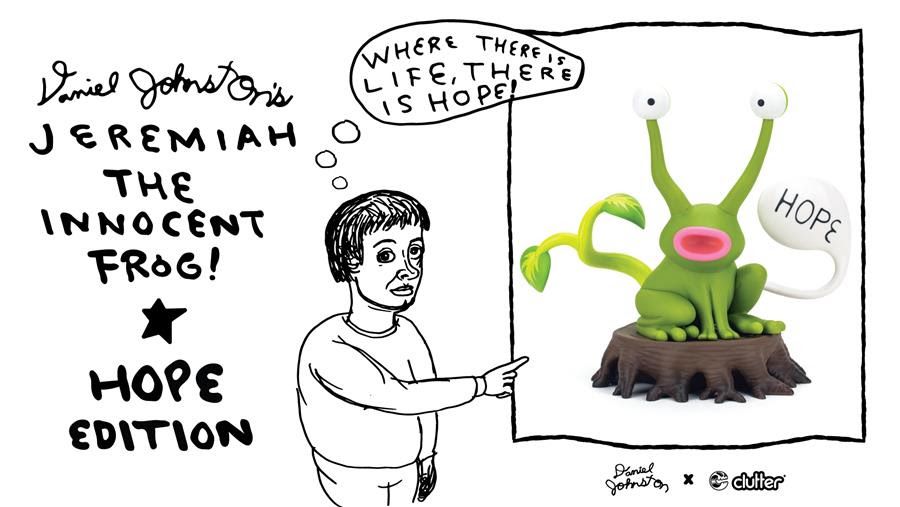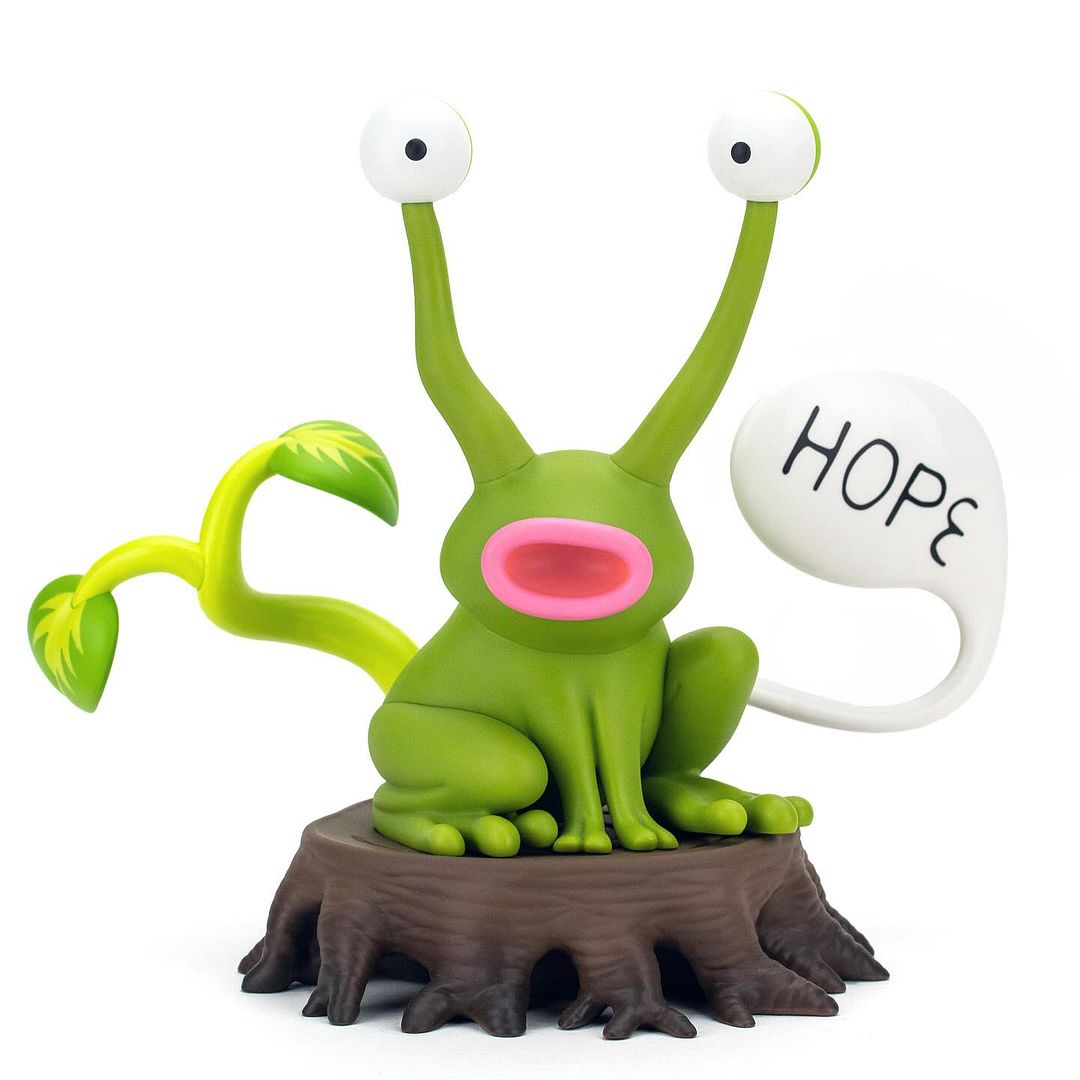 Clutter
and the
Daniel Johnston Estate
are excited to bring you another epic collaboration! Breathing new life into Jeremiah the Innocent Frog, Clutter has re-sculpted and re-imagined this popular character in vinyl, adding elements such as the Twig (or Sprout) of Hope to keep the figure as true to the art as possible. Jeremiah the Innocent Frog is one of Daniel Johnston's most legendary characters. Most recognized on the cover of his sixth self-released cassette, "Hi, How Are You, The Unfinished Album", recorded in September of 1983. We could just jump for joy because this licensed collaboration between the Daniel Johnston Estate and Clutter features Daniel's original art on the back of the figure. Yippee!
Destined to be a must-have for collectors of all things Daniel Johnston, this Hope Edition stands at 9.5" tall (on the base) and 10" wide. The Hope Edition is up for pre-order
HERE
right now for $125 (Due to ship first quarter 2024).