Superplastic presents: "Bunny Keeper" & "Bunnykitty" vinyl figures from Persue!

Superplastic
is excited to release the newest drop designed by San Diego based graffiti artist
Dave Persue aka Persue
. This collection brings Persue's 2D characters BunnyKitty and Bunny Keeper to life in soft Superplastic vinyl, featuring one iconic 8-INCH SuperJanky & SuperGuggi. Alongside these masterpieces, the collection is completed with limited-edition apparel.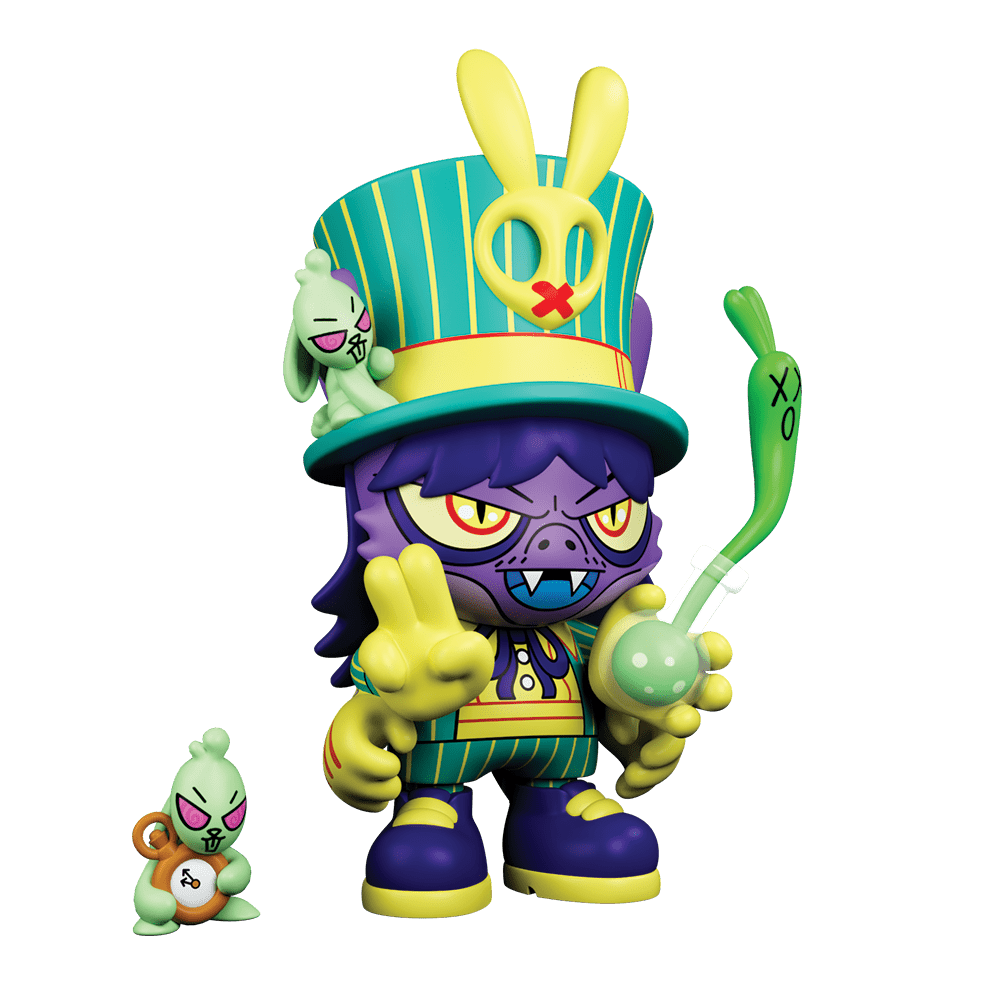 BunnyKitty
was meticulously crafted, this unique piece brings Persue's iconic 2D BunnyKitty character to life in soft Superplastic vinyl. This SuperGuggi comes adorned with charming mushroom accessories, a custom tail, and Twurp perched atop her head. Limited to 999 made, this will retail for $110 a pop.
Bunny Keeper
brings Persue's Bunny Keeper character to life as a SuperJanky! Wearing a 3-inch tall top hat complete with four arms, a magic potion, and a mini hypno-bunny carrying the Bunny Keeper's hypnotic watch. With that hat, Bunny Keeper is 11-inches tall. Limited to 999 pieces and retailing for $110 a pop. All these will be up for grabs
HERE
this coming Thursday at 11am PST (ships September 2023)!