Paul Frank Julius 3-Inch blind box Series 01 announced!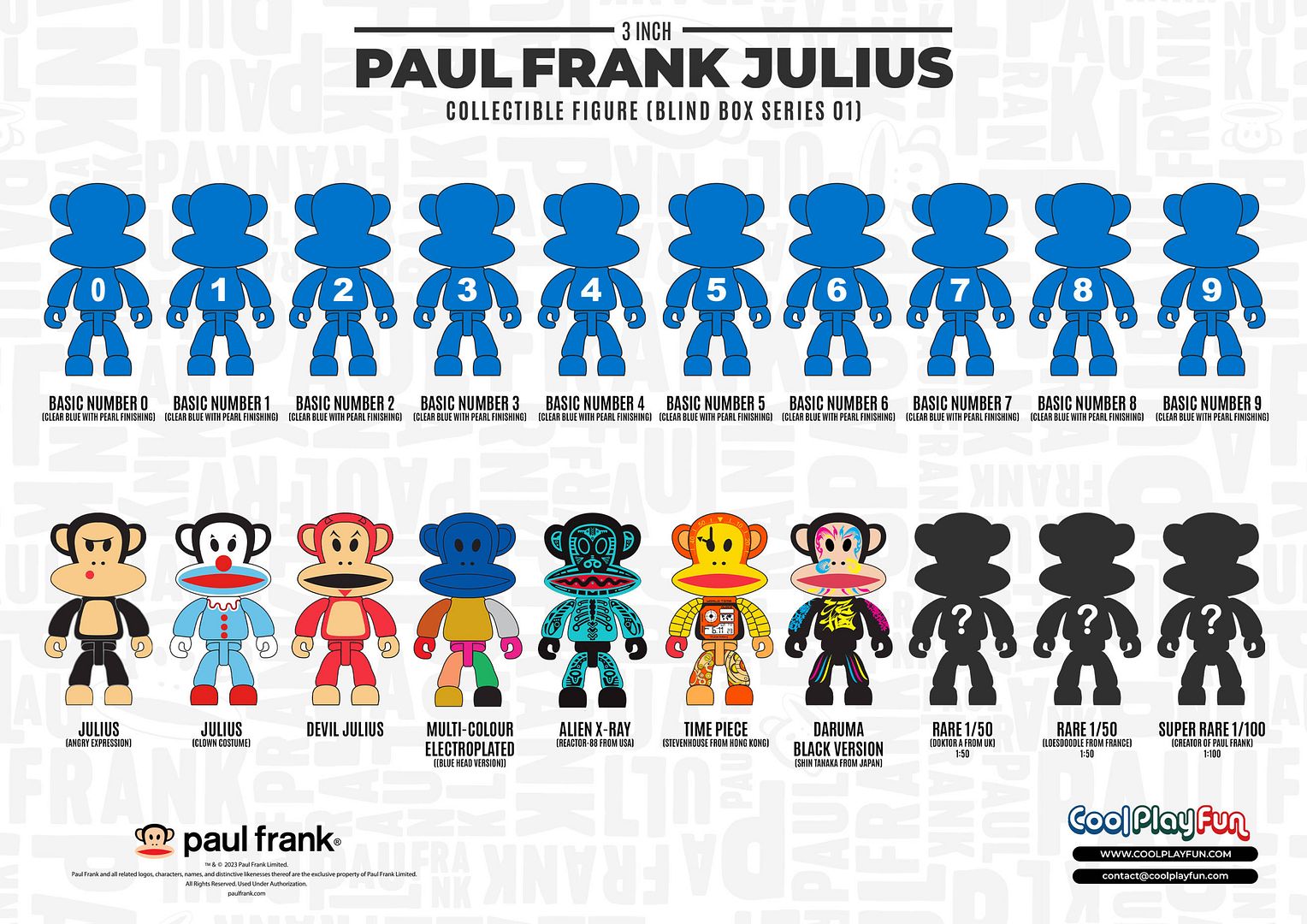 COOLPLAYFUN
is thrilled to announce the upcoming release of the highly anticipated 3-Inch Paul Frank Julius Collectible Figure Blind Box Series 01. This exciting blind box series will captivate fans and collectors alike with its diverse range of designs, including the beloved Julius in various expressions and outfits, along with exceptional contributions from renowned artists from around the world.
Standing at an adorable 3-inches tall with 10 points of articulation, the Paul Frank Julius collectible figure series will launch in September 2023, with pre-orders available right now! This first series features a total of 20 captivating designs, ensuring there's something for every fan. The blind box format adds an element of surprise and anticipation, making each unboxing a thrilling experience. Of the 20 figures in the series, 17 are basic figures, each showcasing a distinct aspect of Julius' playful personality. From an angry Julius to Devil Julius, and even Julius in a whimsical clown costume, fans will have a delightful time collecting and displaying these charming renditions. Adding further allure to the series,
Reactor-88
from the USA,
Stevenhouse
from Hong Kong, and
Shin Tanaka
from Japan have contributed their unique artistic visions to the figure designs. Next are two rare figures have been crafted by the talented
Doktor A
from the UK and
Loesdoodle
from France. The chances of obtaining these rare figures are 1 in 50 each, making them highly sought after by collectors.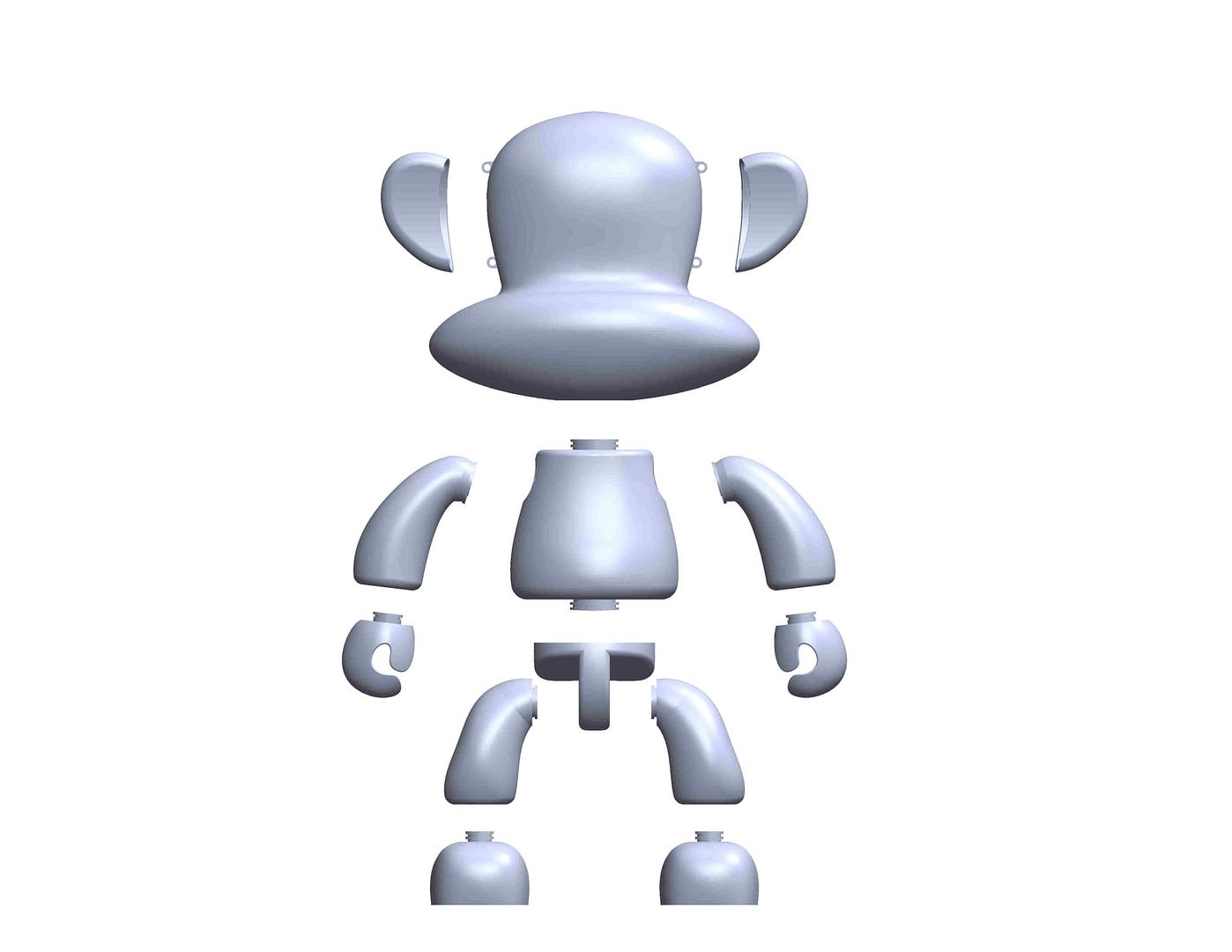 These are available via pre-order in bulk now - 100 blind boxes (4 display cases, each display case with 25 blind boxes) - and if you are interested in them, send an email to Mark Chai (
mark@coolplayfun.com
) or you can visit their site directly
HERE
!