Abominable Toys x 7BucksAPop - SDCC exclusive Jawbreaker Chomps!
How could
Abominable Toys
top last year's SDCC exclusive? Going bigger! Chomp felt very left out from SDCC last year so they made sure to give him an extra special release this time around. Jawbreaker Chomp and Chase Glow Jawbreaker Chomp will be releasing at SDCC and online exclusively through
7bucksapop
! Yeah you heard that right. This is their very first chase 5" Chomp figure! Each figure will be packed blind boxed in a sorter box to ensure chases are distributed randomly.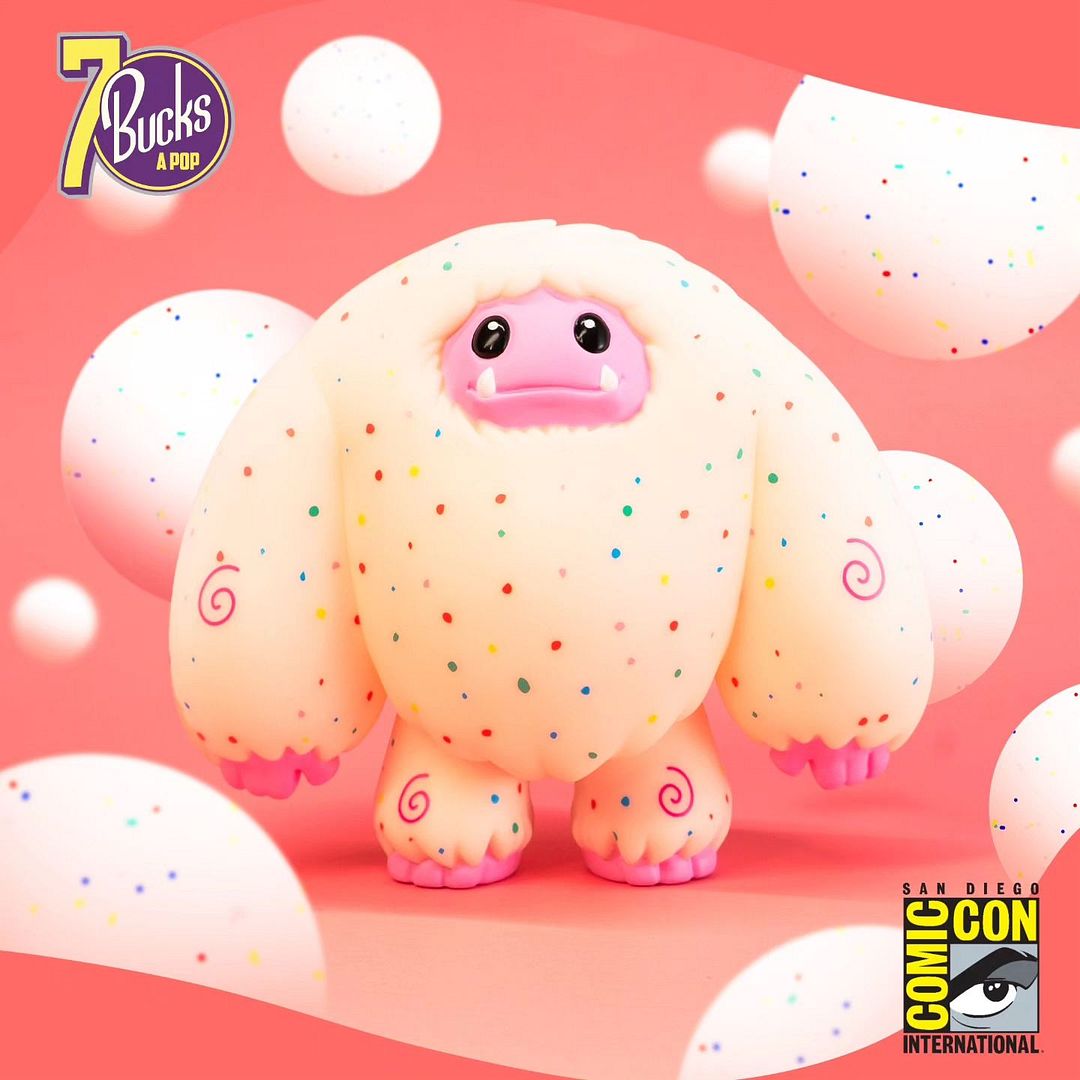 There will be an allotment available each day of the con (July 19th-23rd) at booth #4545, and online on
7bucksapop.com
at a time to be announced soon. Jawbreaker Chomp is limited to 777 pieces and the Chase Jawbreaker Chomp is limited to just 77 pieces! That's not the only thing that's brand new either. Jawbreaker Chomp is the first figure to be individually numbered! Whether you pull a LE 777, or the extremely rare LE 77, you will know exactly which number figure you got from the run.