Tragic Girls x Rocom Toys - Bettie Bones vinyl toy Kickstarter launched!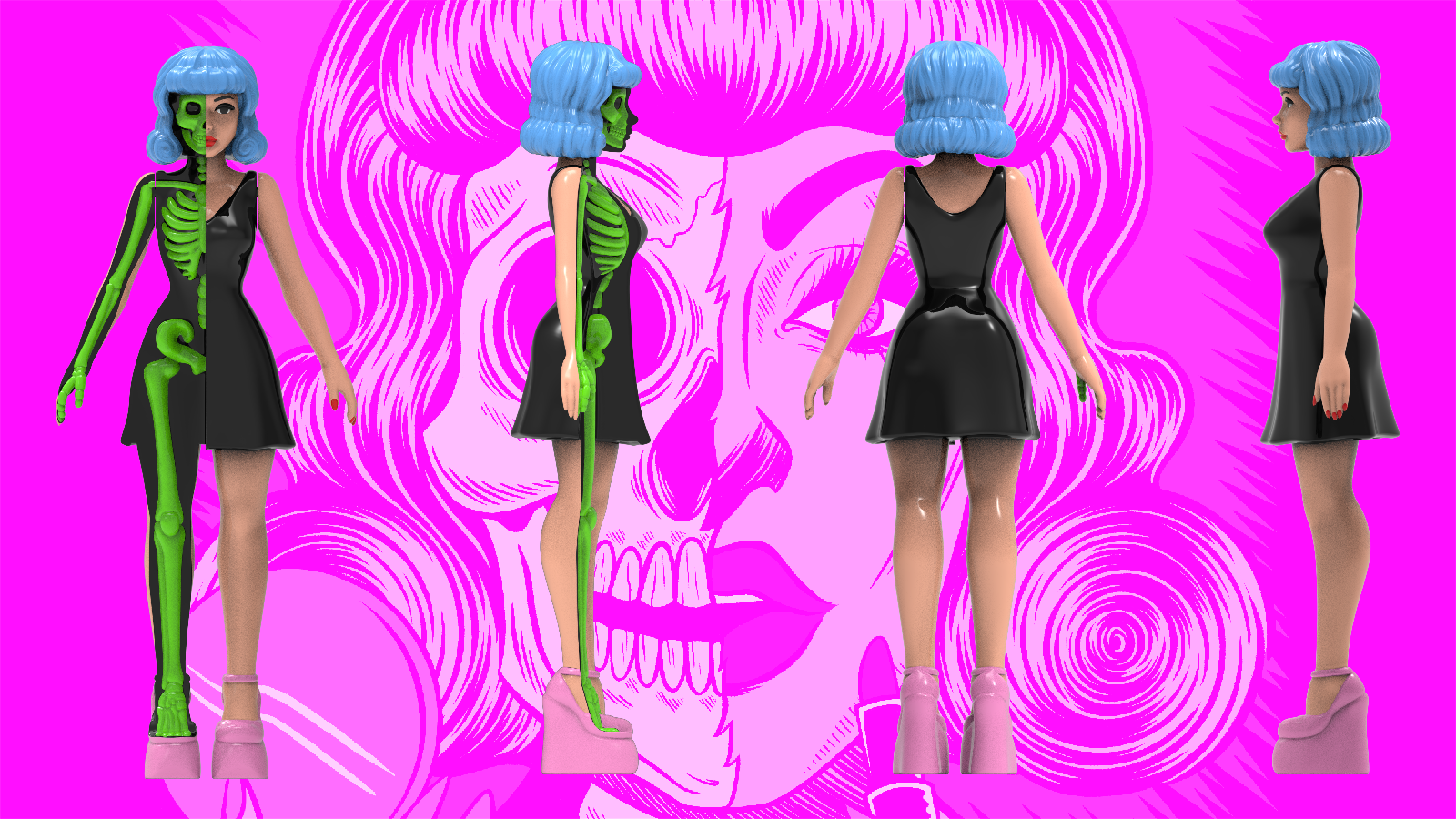 Meet
Bettie Bones
, the debut vinyl toy from Tragic Girls, and produced by indie toy maker Rocom Toys... now live on
Kickstarter
! This 12" lady has got a bone to pick and it ain't gonna be pretty!
Katie Mansfield
is the sole artist and creator behind Tragic Girls. The art brand started in 2017 out of her bedroom in Salt Lake City, in hopes of taking her love for retro comic book art and making it into something we can all relate to. Check out some of her amazing work.
Rocom Toys
has been producing independent toys since their first Kickstarter in 2018, just one year after Katie started her brand. Now, 5 years later, they are teaming up to create the best new designer vinyl toy for horror and comics fans alike, Bettie Bones! Bettie Bones was sculpted by toy industry professional,
Isabel Anderson
. Standing 12" tall with 3 points of articulation, this project is now live on Kickstarter
HERE
and needs your help to become reality!