Toy Art Gallery at Five Points Fest 2023!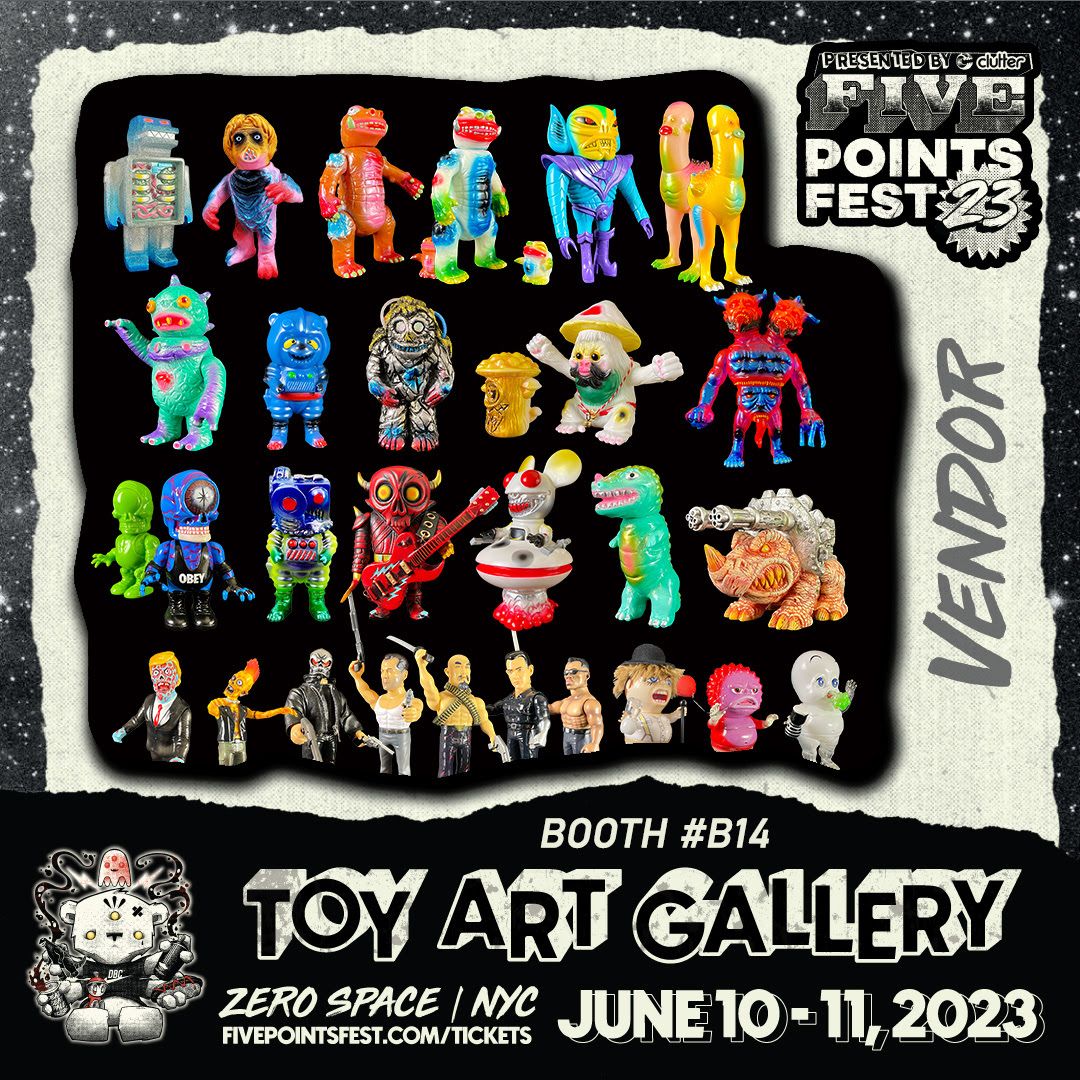 FIVE POINTS FEST 2023 is this weekend in Brooklyn, NY and the folks over at
Toy Art Gallery
will be there June 10 and 11 at the Zerospace event space at booth #B14. They'll have exclusives and limited stock from some of our favorite toy companies and artists including: Amakuma, Artisan Toy, Crack, DMT x DHP, Futile Toy, FxxkedUp Toys, Izumonster, James Groman, Joseph Harmon, KaijuOne, Martin Ontiveros, Meteoratoyz, Obsessed Panda, Ron English, Transmission Toys, Wonder Goblin, and more! Make sure to come by booth #B14 if you're at the fest! All leftovers will be online at toyartgallery.com next week!