Kidrobot x NOH8 - "ALL ❤️ NOH8" 8-inch clear shell Dunny!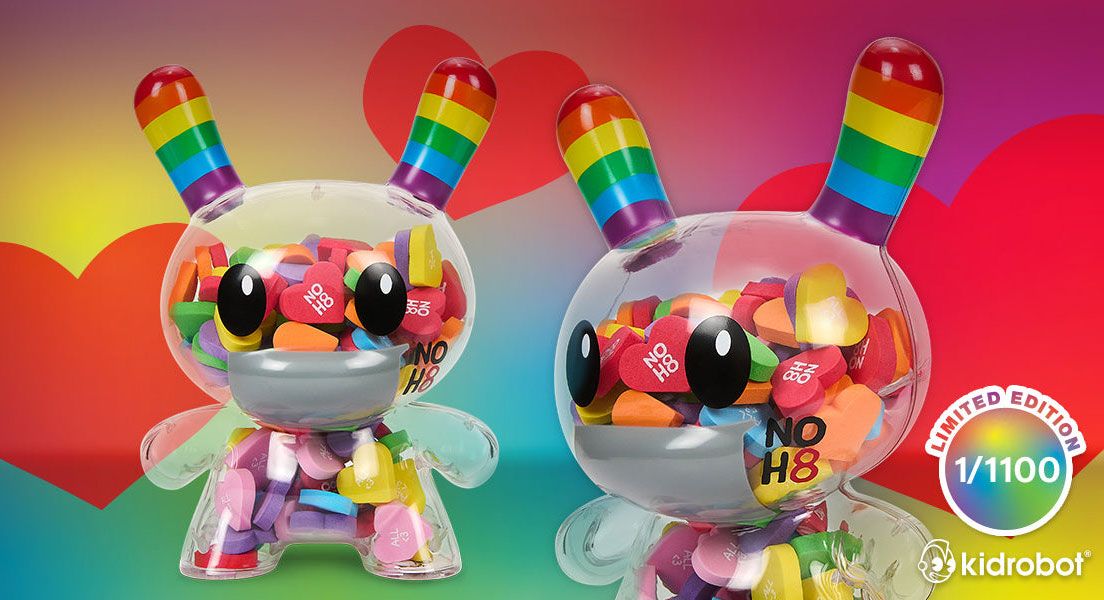 Kidrobot's
Dunny joins the NOH8 Campaign! This 8" clear shell Dunny features the iconic "NOH8" logo and duct-taped mouth as seen in the campaign's continuing series of protest photography, as well as rainbow ears and an interior filled with colored hearts. The NOH8 Campaign is a charitable organization whose mission is to promote marriage, gender and human equality through education, advocacy, social media, and visual protest. Snag one up
HERE
right now for $60 a pop!