Irma Cornelia Tirasleppe aka "GENOCEFFA" one-off from artist Duca Silvano!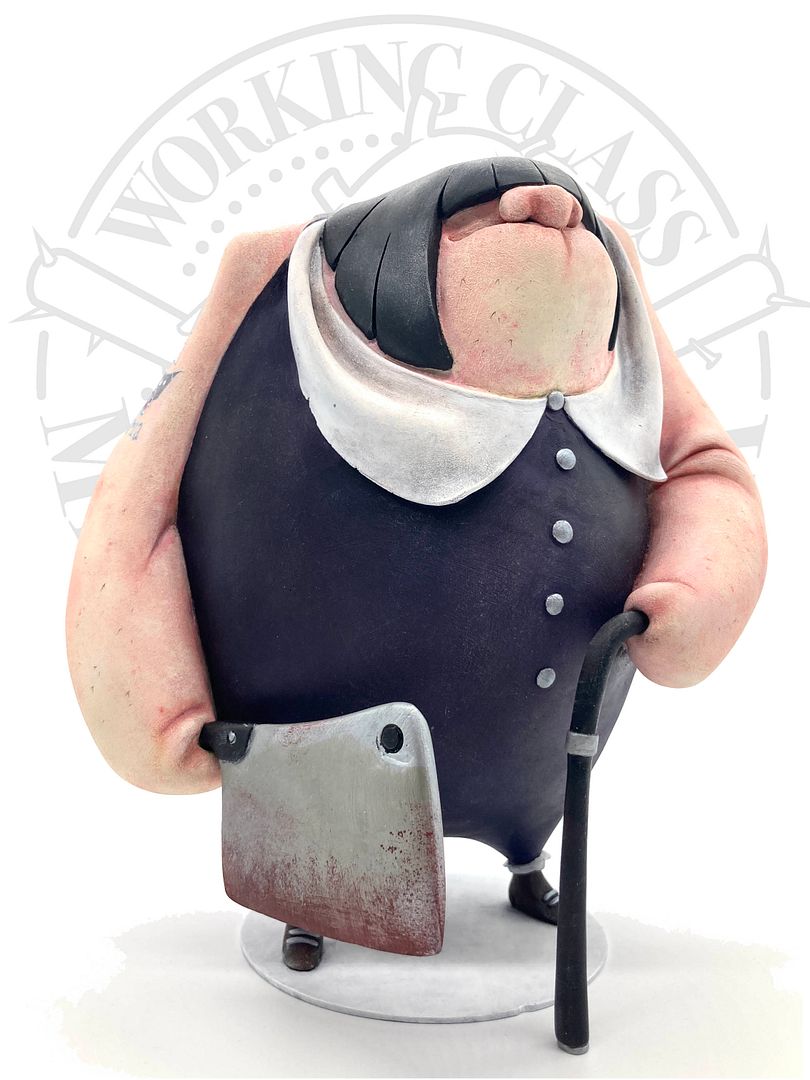 Italian based artist
Duca Silvano
is excited to share his latest creation... and the roughest and hottest member of Melanzasca's gang, introducing
Irma Cornelia Tirasleppe aka GENOCEFFA
!!! "
Fifth of five twin sisters born on Antwerp's docks, manages the bets on fights between fleas and roaches. Skilled fortune teller, reads Slavic tarot, feet soles, and bus tickets as well.
" This one-of-a-kind art figure stands 8" tall and is up for grabs
HERE
right now... add this beaut' to your collection!