Martian Toys presents: 2Cute2Compute2! Cuteness Overload...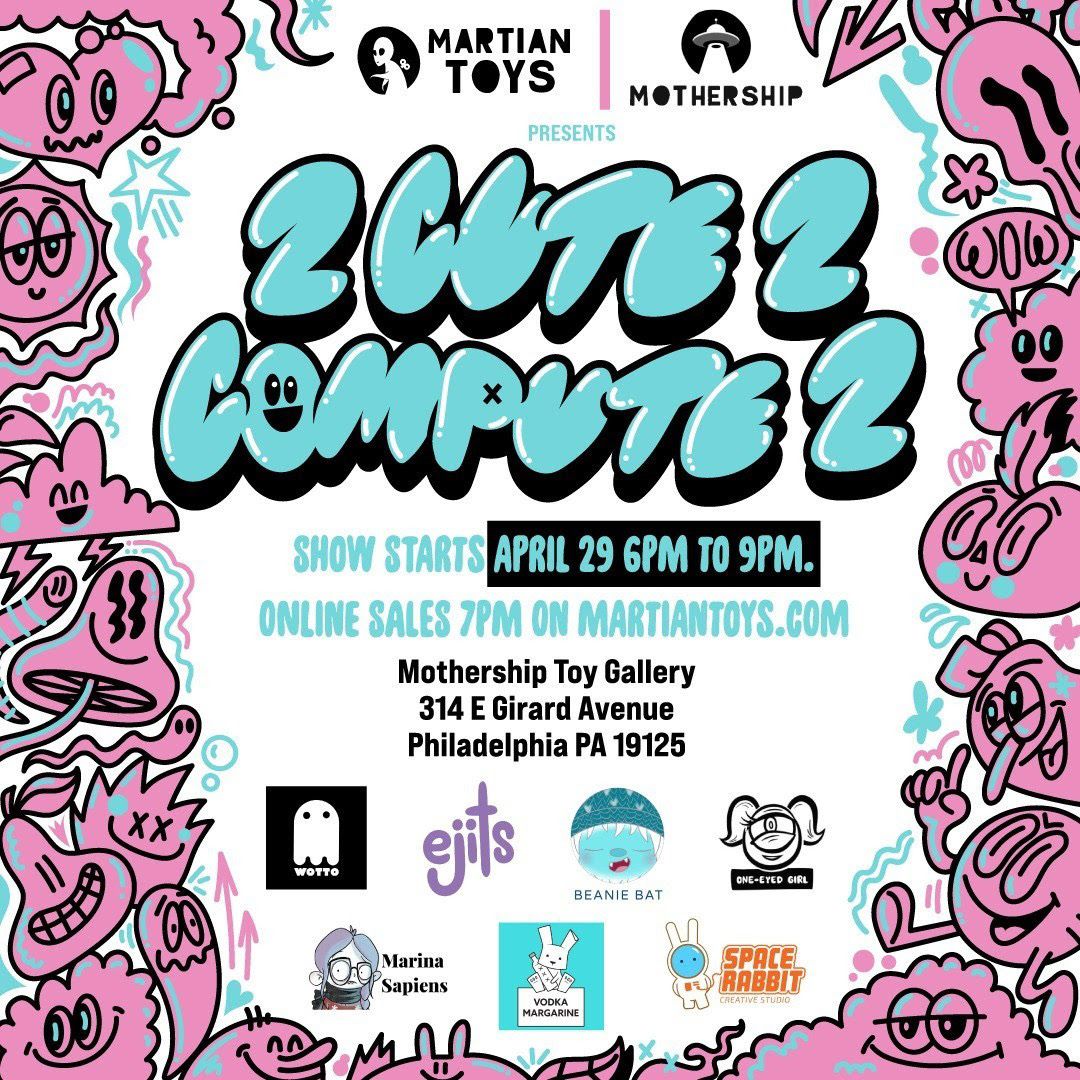 This past weekend, the folks over at
Martian Toys
hosted their "2 Cute 2 Compute 2" group art show featuring artworks from:
Wotto, Ejits, Vodka Margarine, Beanie Bat, Marina Sabio, One-Eyed Girl, Space Rabbit Studio, and Erin Hunting
! Seriously, some of the cutestest customs I have seen in a very long time... and there are still some bangers available, so head on over
HERE
right now to add some of them to your collections today!