URSOS "Golden Son" edition from Karmieh Designer Toys!
"
On January 20th, 1426, a farming family was blessed with the birth of a healthy baby boy named Nefer. The family was filled with joy and showered him with love. For two years, Nefer was surrounded by joy and love. His parents doted on him, and he loved playing in the nearby fields in the sunshine and rain. He was a thrilled and content child.

Sadly, the plague struck their home, and in a matter of days, Nefer was taken from them. Despite their deep sadness and grief, they kept his memory alive by telling stories of him to their family and friends and keeping a part of him in their hearts forever. Nefer's short life was a bright spark of joy and love. Death brought him back as a mentor. Nefer was born with the knowledge of death and the power to soothe it. His purpose was to become the mentor for death apprentices.

He was to be called Ursos, the mentor of death apprentices. Ursos was a rare death mentor, respected for his power and revered by those who knew of his gentle power. He guided the souls of the newly dead, showing them the way to their new journey. Until he met Telos Al-Karma...
"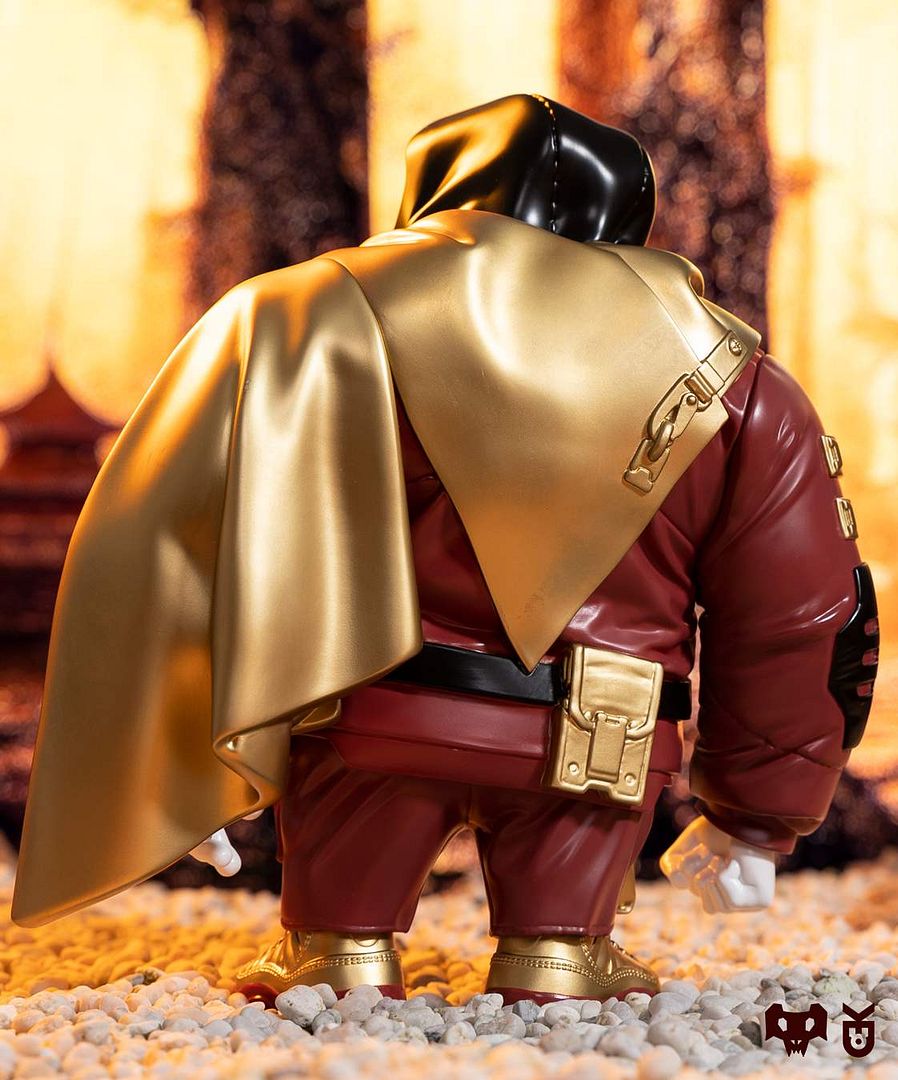 New from artist Oasim Karmieh of
Karmieh Designer Toys
, his always impressive URSOS resin art multiple in what he is calling the "Golden Son" edition! Standing 9" tall, this beast of a figure features a wonderful crimson colored garment selection along with a striking gold cape! The details on this figure are so cool and seeing as it's limited to just 20 hand signed/numbered pieces, this is truly a collectible for collectors! Each comes with a small coffin accessory and is up for grabs
HERE
right now for $250 a pop!