Strangecat Toys presents: "Into The Forest" solo show from Heather Hyatt of Owlberry Lane!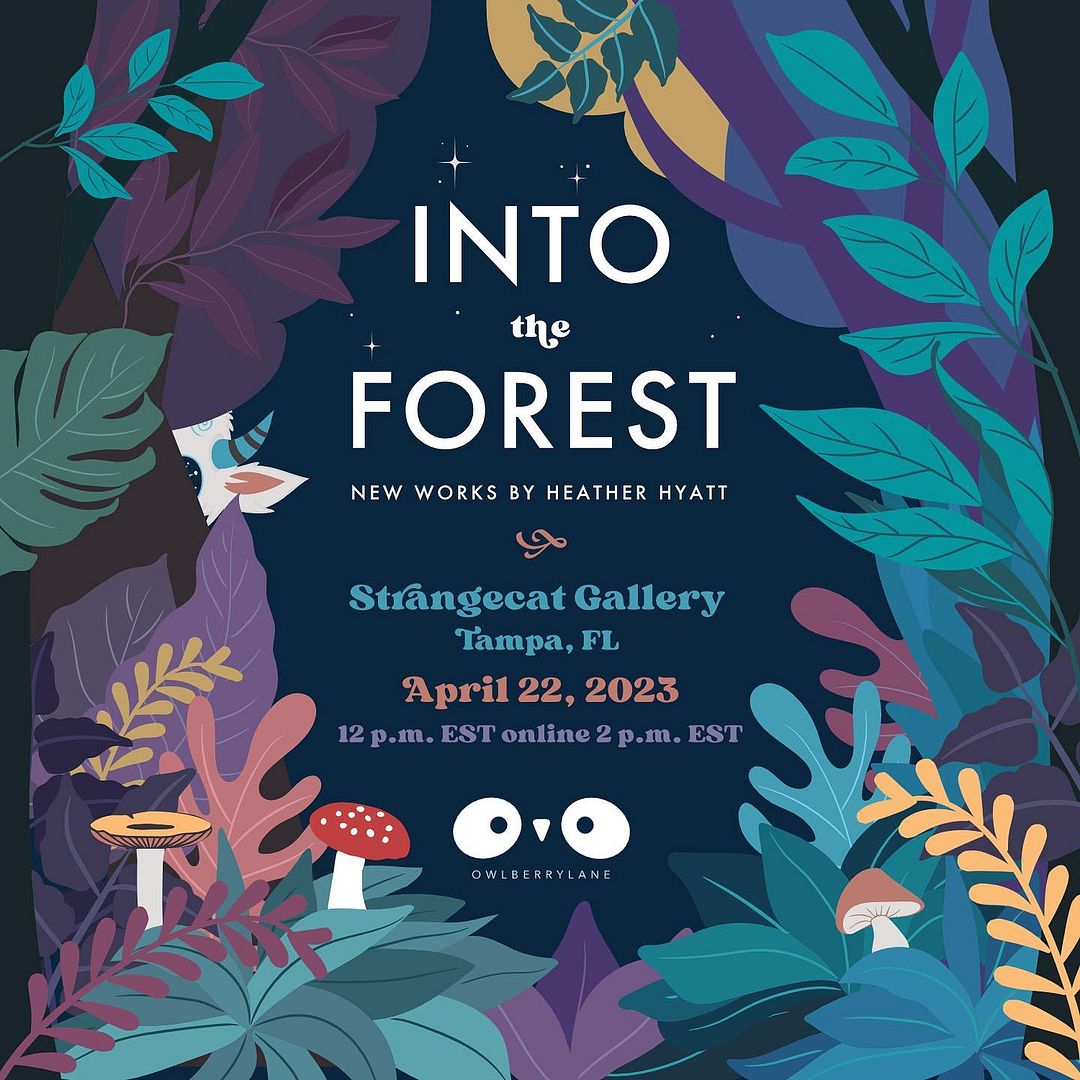 Strangecat Toys
has teamed up with artist Heather Hyatt of
Owlberry Lane
to host her "
Into The Forest
" solo show at their gallery space in Tampa, Florida! Launching this Saturday, April 22nd you can view Heather's cute creations in person at 12pm EST and if you can't make it in person, all leftovers will be up for grabs online
HERE
at 2pm EST!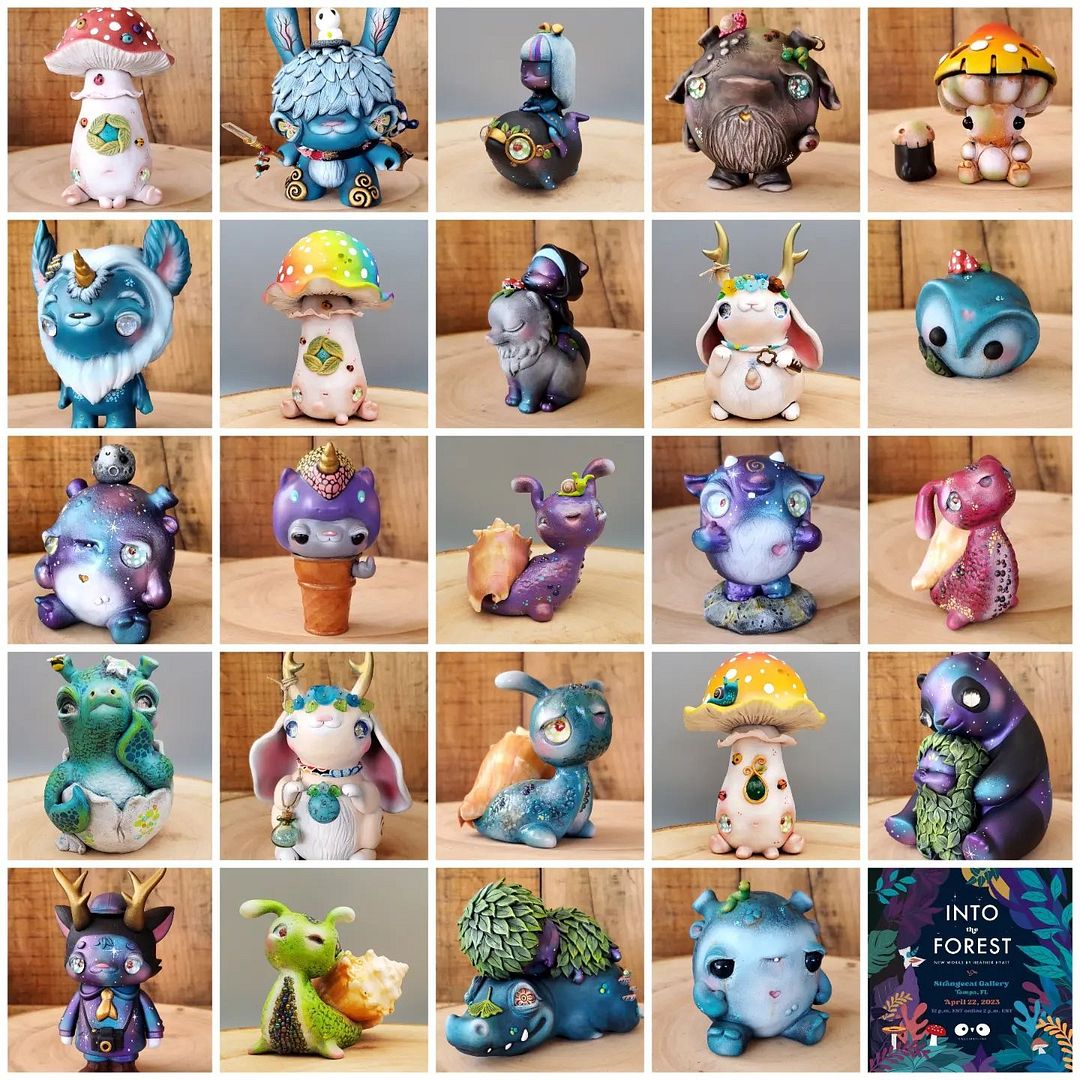 Featuring an awesome assortment of cute creatures... just look at them all above, with names like:
Baby Bamboo, Baby Nessie, Bertie the Amanita, Beyond the Sea, Blue Owlberry, Cheeks, Conch Bunch (blue), Conch Bunch (green), Conch Bunch (purple), Conch Bunch (red), Forbidden Ice Cream, Galaxy Baby Chonk, Happy, Inari Ride, Naptime, OG Noodle, Rainbow Amanita, Spirit Friends, Spring Jackalope Jr, Spring Jackalope Sr, Sunset Amanita, The Night Walker, Timmy Takes a Trip
... it really doesn't get much better than this. All handmade, hand painted, works of art... created by a super talented artist. Don't miss out on this show!