Nyarikabe "Vandalized" & "OG" Colorways [Ghetto Hyakki Yagyo Series] from Javier Jimenez!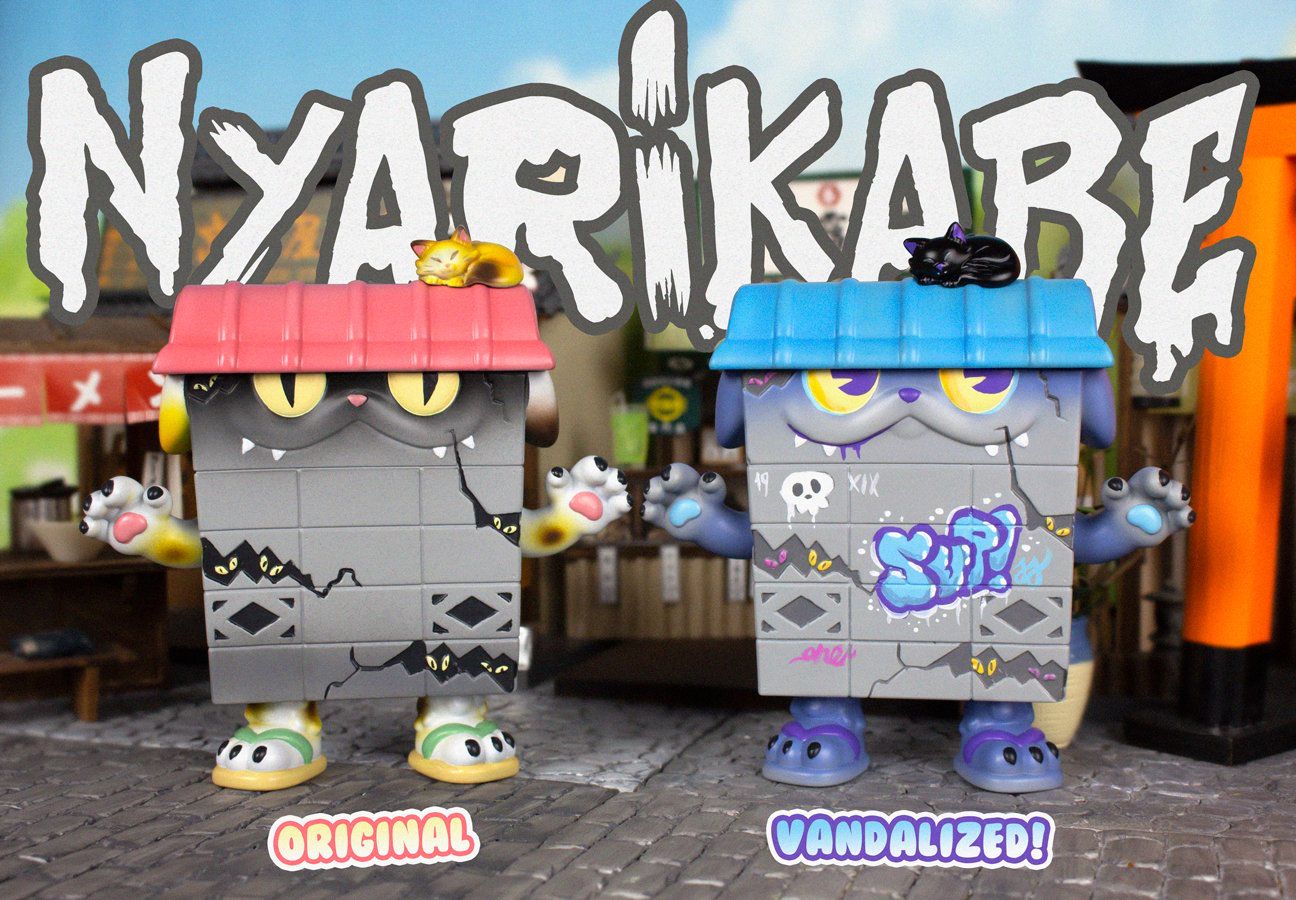 Presenting NYARIKABE! The new yokai, from artist
Javier Jimenez
, is joining the "Ghetto HyakkiYagyo" toy line that is based on Nurikabe (ぬりかべ). "Nyarikabe was a regular Nurikabe with cracks in which cats would sleep. From the moment a cat took shelter inside his cracks, he never felt lonely again. He developed a sense of affection for them and started protecting them from danger. He loved cats so much that he started feeling like one, and even changed it's appearance!" What a wonderful story and design... absoluty love it!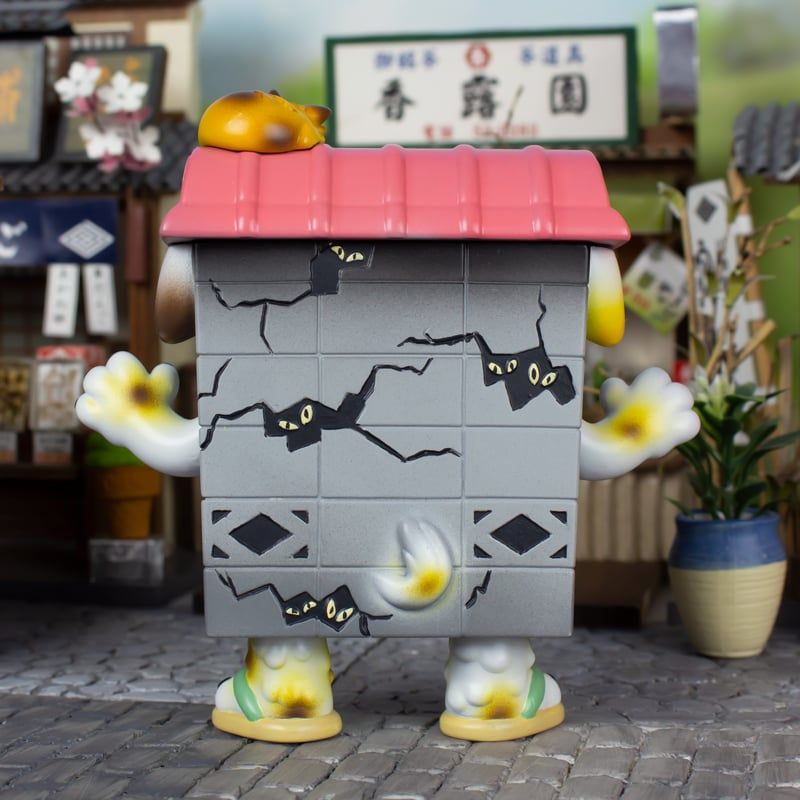 Nyarikabe is set to release in 2 colorways, the "
Original Colorway
" and "
Vandalized
"... OR, you can get them as a set! These stand 4.7" tall and were designed and painted by Javier Jimenez, sculpted by Andrea Calleja, and are crafted out of high quality 3D print resin. These will be up for grabs HERE this Sunday, April 30th at 8am PST for €70($77) each OR if you purchase them as a set, you can save €10($11)!