Mighty Jaxx presents: "Traveller" Porcelain Incense Chamber by Fansack!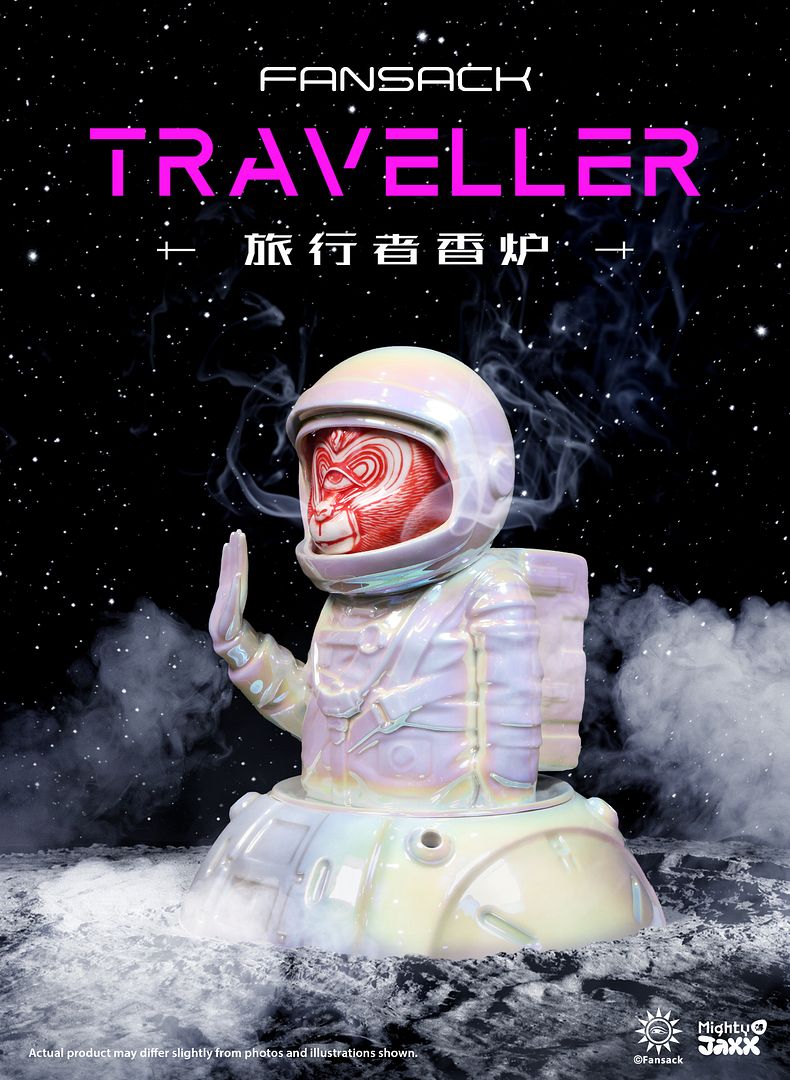 Fansack's
iconic monkey fuses strong Eastern aesthetics with ceramic-based art in this incense chamber. Produced by
Mighty Jaxx
, this primate, donning a spacesuit, it represents humanity's instinctive yearning to explore the unknown—the depths of space itself. Detailed and exquisitely crafted, the red glaze on its face contrasts the finishing on the rest of its body. Yet, the two distinct styles fuse to tell the story of craftsmanship's iterative evolution through the centuries. Sitting at 9.8" tall and retailing for $249 a pop, this will be up for pre-sale
HERE
this coming Saturday, April 8th at 6am PST!