"The Photographer" resin art multiple from Wojtek Nowak!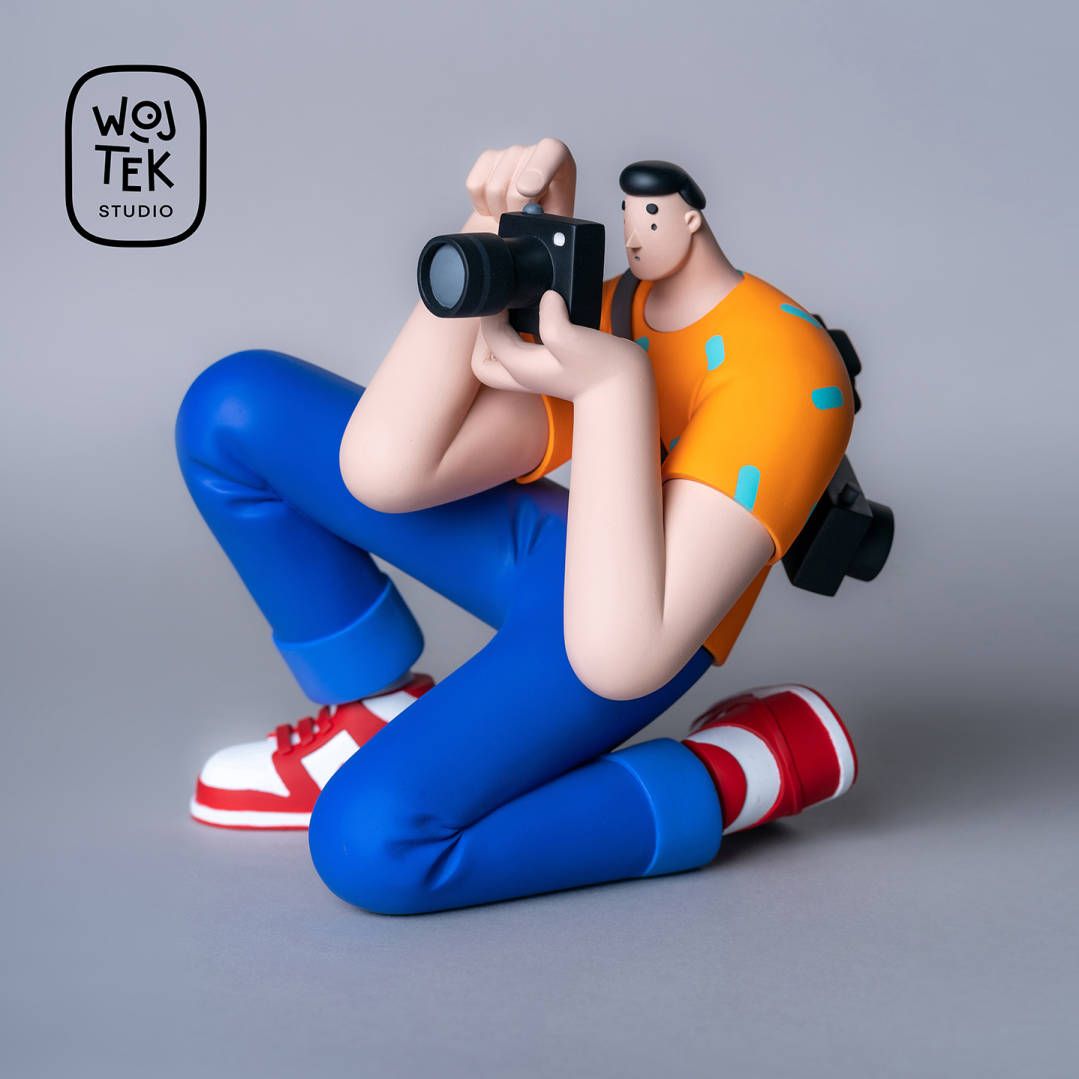 French artist,
Wojtek Nowak
, sends word about his very first art toy release... and if this is his first, I can't wait to see more. Already 100% polished and looking amazing, this is "
The Photographer
". Squatting down and reading his camera, this super stylized figure features the photographer in blue jeans, fancy kicks, a colorful shirt and a nice collection of cameras ready to go so he makes sure he doesn't miss his shot!
Limited to an edition of just 10 pieces, each resin cast is 100% handmade (hand sculpted, molded and painted), signed, and numbered... and comes with a Certificate of Authenticity that is packed in a secure wooden box - bravo! Measuring 6.2" tall by 5.9" wide by 6.8" long, this is up for grabs via Instagram DM for 320€($344)+ shipping costs. If interested, please visit Wojtek's Instagram
HERE
and send him a DM to purchase!