New from Mighty Jaxx - Mickey Mouse Transformation (Disney100) vinyl art toy!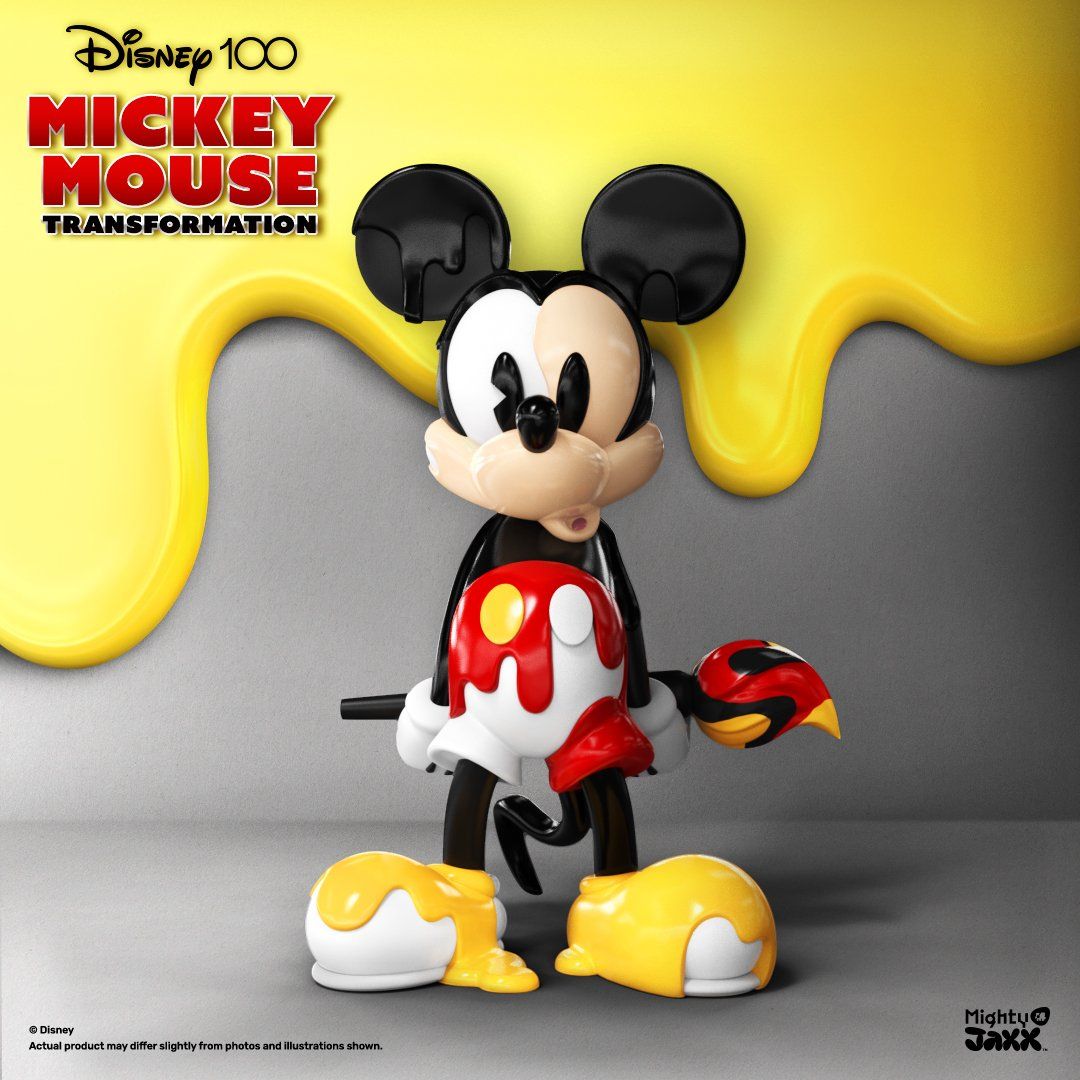 Commemorate
Disney's 100th Anniversary
with
Mickey Mouse
, transformed with a splash of nostalgia! Vintage, black-and-white Mickey Mouse holds a paintbrush and features a new coat of paint—reflecting the modern iteration of the iconic mouse! Produced by
Mighty Jaxx
, this 10" tall vinyl art toy will be up for pre-order
HERE
this Saturday, March 25th at 6am PST for $199 a pop... that being said, the sale of this item is limite to: Singapore, Indonesia, Malaysia, Philippines, Thailand, Vietnam, Hong Kong, and Taiwan - so find a mule if you don't live in those countries - good luck!