Mighty Jaxx presents: Kitsune Mask (Asagiri Edition) by Jor Ros!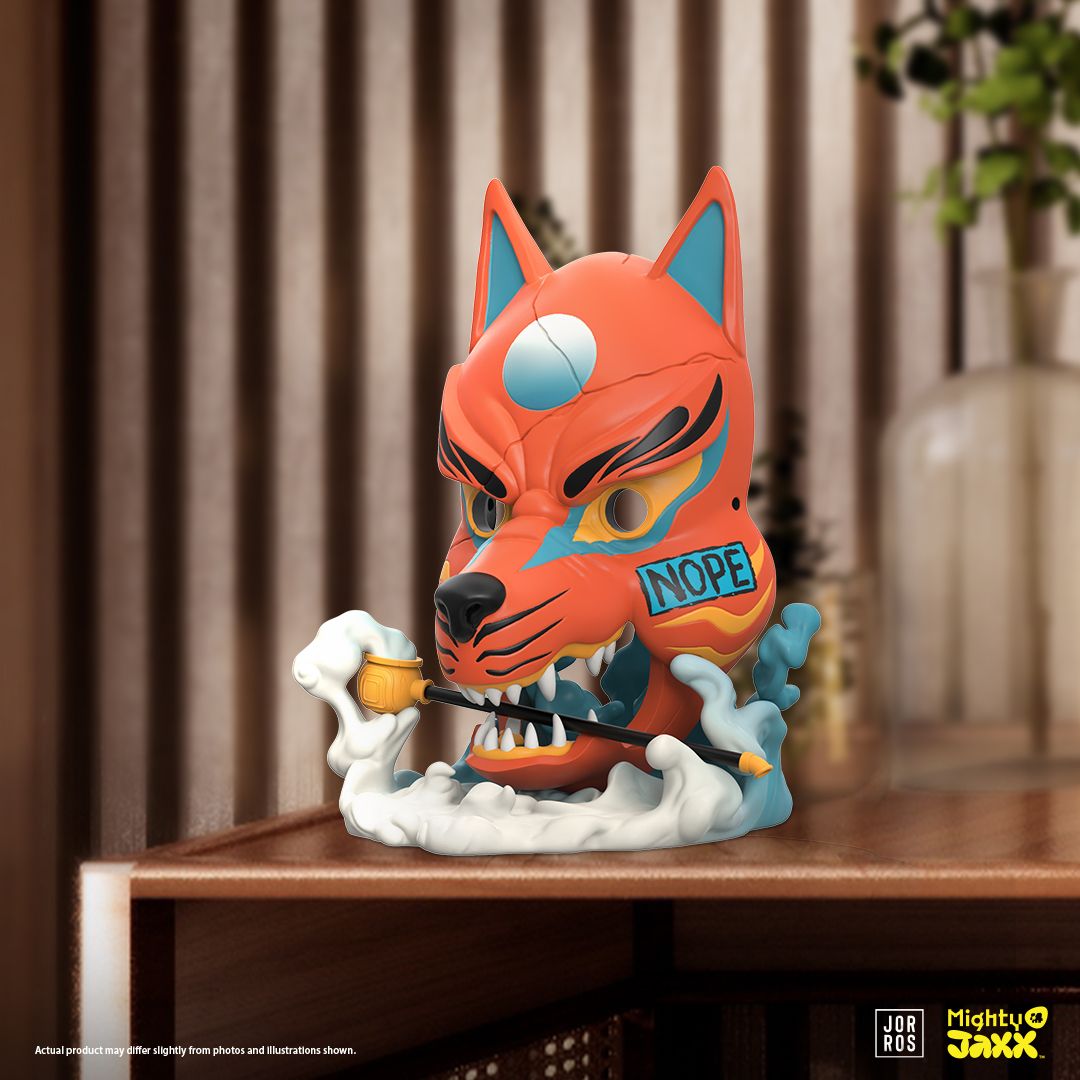 Introducing the latest edition of
Jor Ros'
stunning Kitsune Mask - now available in a thrilling third colorway! Drawing inspiration from Japanese fox masks, this masterpiece features Jor Ros' signature style and a bold, striking red hue that is instantly recognizable as a hallmark of his work. This versatile piece can be elegantly displayed on your shelf or mounted on your wall to add a touch of edge and intrigue to any space.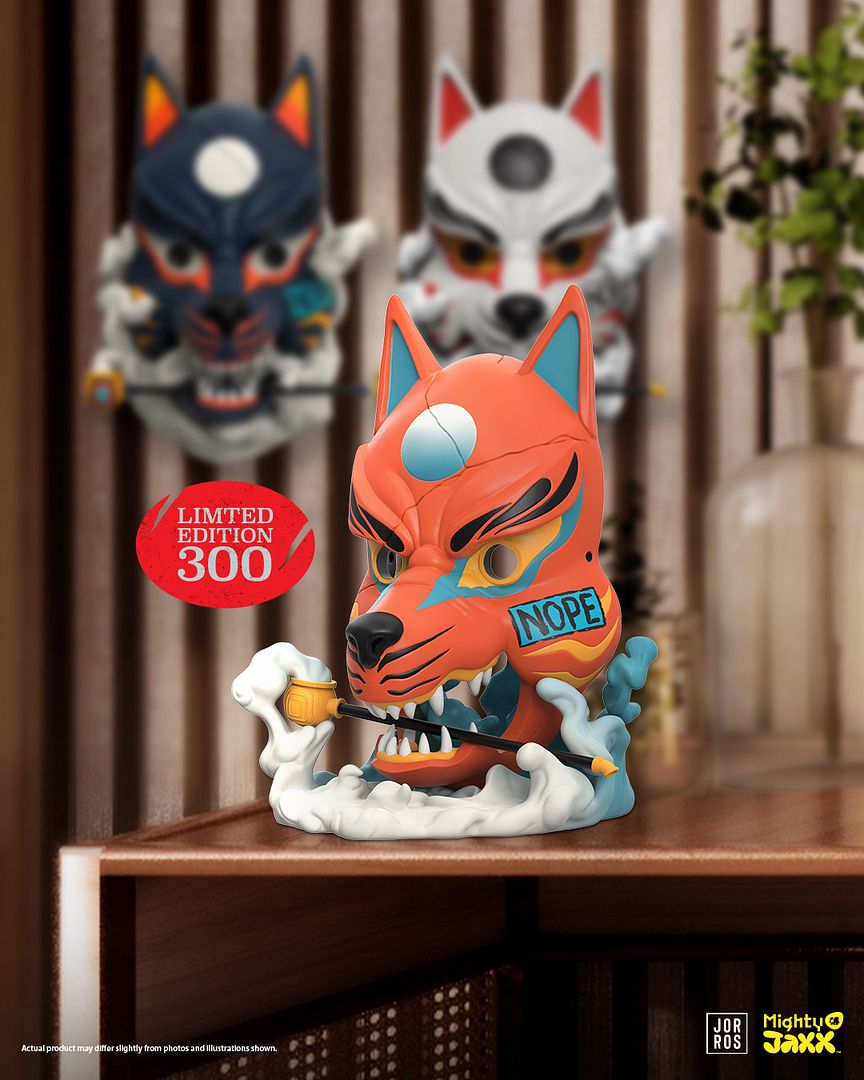 New from
Mighty Jaxx
, this 11" art toy is a Vinyl Mask with Polystone Base (Polystone Base can be used as a Table Mount or Wall Mount) and will release as an edition of 300 pieces. Releasing
HERE
this Saturday, March 11th at 6am PST for $199 via pre-order (Pre-order closes on 13 March, at 9am ET), honor the legendary creature with
Kitsune Mask (Kurayami Edition)
and give your collection a mystical flair with this eye-grabbing piece!