A high end plush Teddy... the Fancy Teddy is ready to make its debut!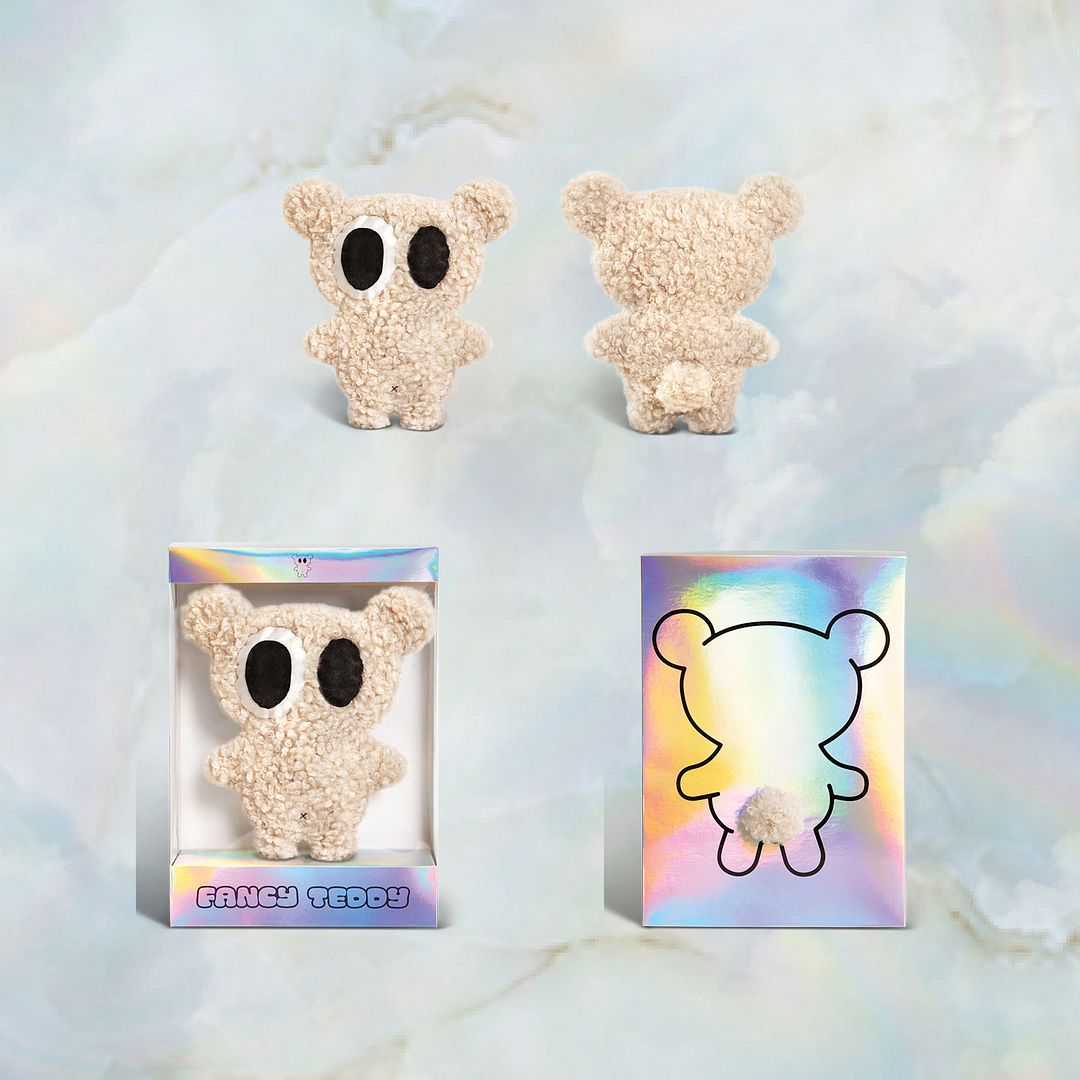 Fancy Teddy
is a collectable art plush destined for stuffed animal royalty. Fancy Teddy belongs to the owner or collector who will appreciate its unique attributes. At the end of the day, we all deserve that loving fancy friend and doesn't hurt that Fancy Teddy is some serious eye candy. Born at the intersection of street and luxury with an emphasis of crystal wellness, Fancy Teddy is the first art plush of its kind. The inaugural Fancy Teddy collection was handmade in the United States from premium sustainable materials, such as cotton boucle, silky velvet, genuine cowhide leather and stuffed with organic kapok.
Each Fancy Teddy has 3 different healing crystals embedded within it
. The dimensions of the plush are 12" H x 11" W x 3" D.
All Fancy Teddys are numbered and come with a birth certificate of authenticity and a fashionable display box, and are packed with such an enormous amount of love and ego nothing else fits! All packaging and shipping boxes are made in the USA, from 100% recyclable and eco-friendly materials with sustainability in mind. The products are produced in limited quantities with collectability in mind... they intend to release 2-3 limited collections a year. The first drop only has 111 pieces, and the second has 125 pieces. Fancy Teddy is only available online at
www.fancyteddy.com
. Each handmade art plush are truly one of a kind, not one is the same as the other. The first drop is priced at $188 USD.