"Twisty Toothpaste" Turtball and "Minty Mouthwash" Smidgen resin figures from Bindlewood!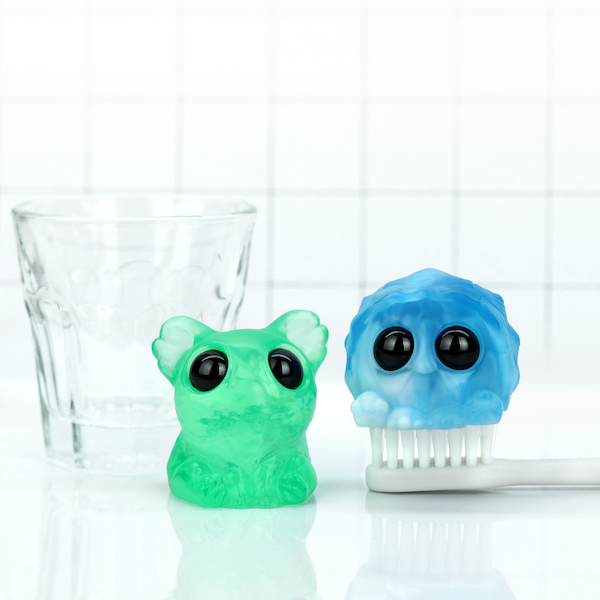 They're hella cute and ready to smooch!
Twisty Toothpaste Turtball and Minty Mouthwash Smidgen
, from
Chris Ryniank
and
Amanda Louise Spayd
, are the first
Bindlewood
release of the year and they're here to remind you to brush, floss, and use mouthwash daily if you wanna be as adorable as they are. This edition of unpainted mini figures will be available Saturday, February 4th at 8am PST, only at
Bindlewood.com
.