SyndiCats: Nyakuza "Ukiyo-e" edition polystone resin art multiple by Mighty Jaxx!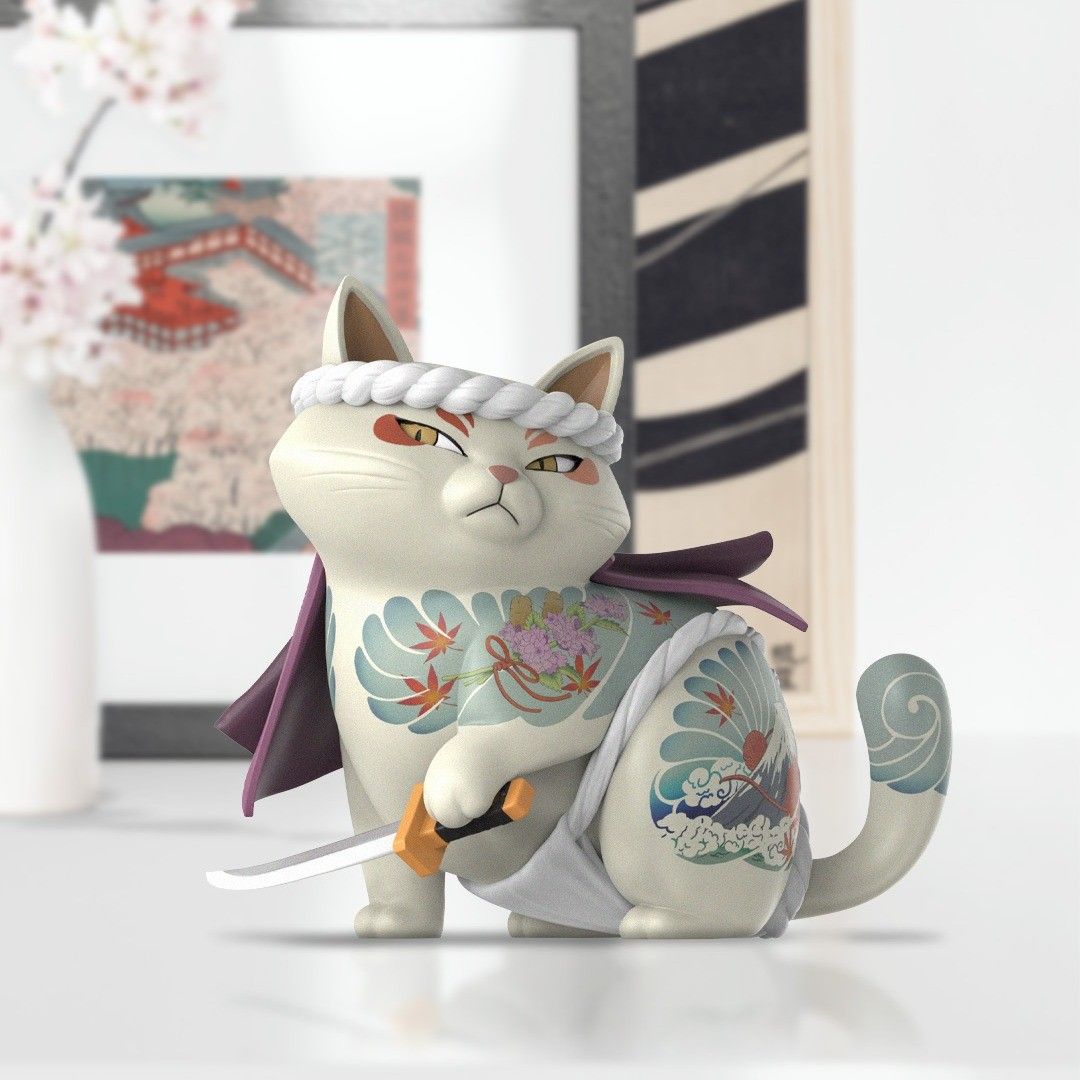 The latest addition to the fearsome feline family in Japan,
SyndiCats: Nyakuza
is back from
Mighty Jaxx
... introducing the
"Ukiyo-e" edition
. This stylishly formidable kitty pays homage to the indulgent Ukiyo-e art form with stunning tattoos adorning his fur. Armed with his trusty katana, Nyakuza is a force to be reckoned with. And his fearless and confident demeanor spells danger - you wouldn't want to cross this kitty's path. Sitting 6" tall and crafted from polystone resin, this little kitty will be up for pre-order
HERE
this coming Saturday, February 11th at 6am PST for $199 a pop!