Kandy x Sanrio x Mighty Jaxx ft. Jason Freeny Series 02 (Choco Edition)!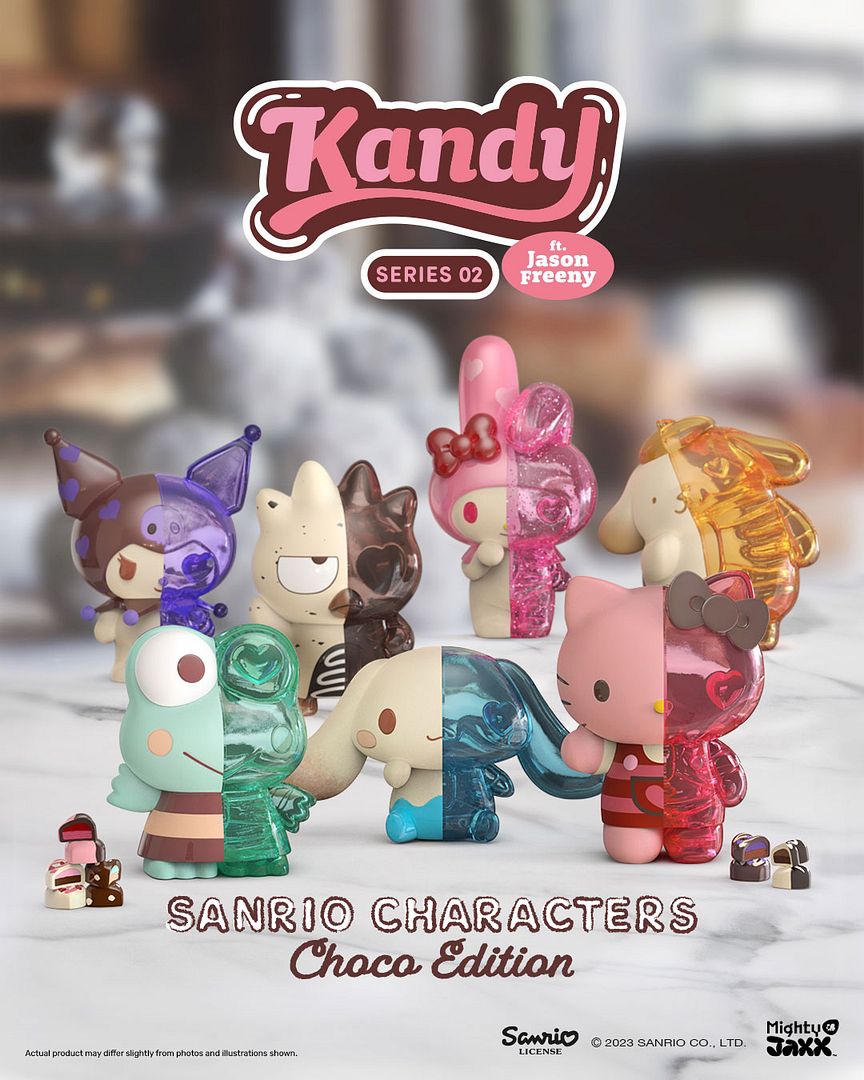 It's a box of chocolate Kandy surprises! All your favorite Sanrio characters are here in the new blind box collection -
Kandy x Sanrio ft. Jason Freeny Series 02 (Choco Edition)
from
Mighty Jaxx
. Inspired by your favorite chocolate treats, every figure features a different clear colored half. From the delicious dark pink of raspberry chocolate to the sweet sweet yellow of caramel chocolate, this colorful collection is a feast for the senses.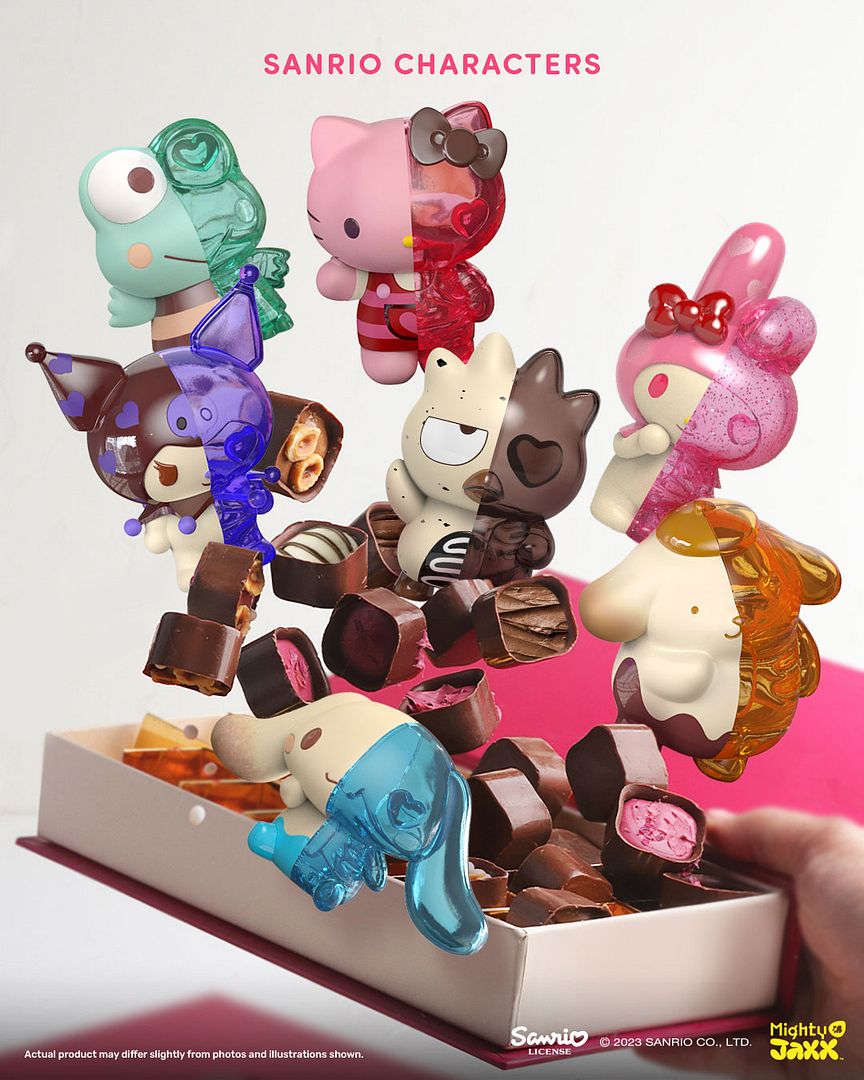 Admire the chocolate detailing of their full colored halves or peep into each clear Kandied half and spot their unique half dissections, sculpted beautifully by Jason Freeny. Featuring 6 regular characters, and 1 rare, will you unbox every chocolate Kandy flavor and collect them all? Standing 4" tall, these will retail for $12.99 per blind box or $74.99 for a tray of 6 (You won't pull any dupes in a tray). These go up for sale
HERE
this Wednesday, February 8th at 6am PST!