Thunder Mates presents: "SOUL RIDER - THE WELCOMER" polyresin sculpture by Dulk.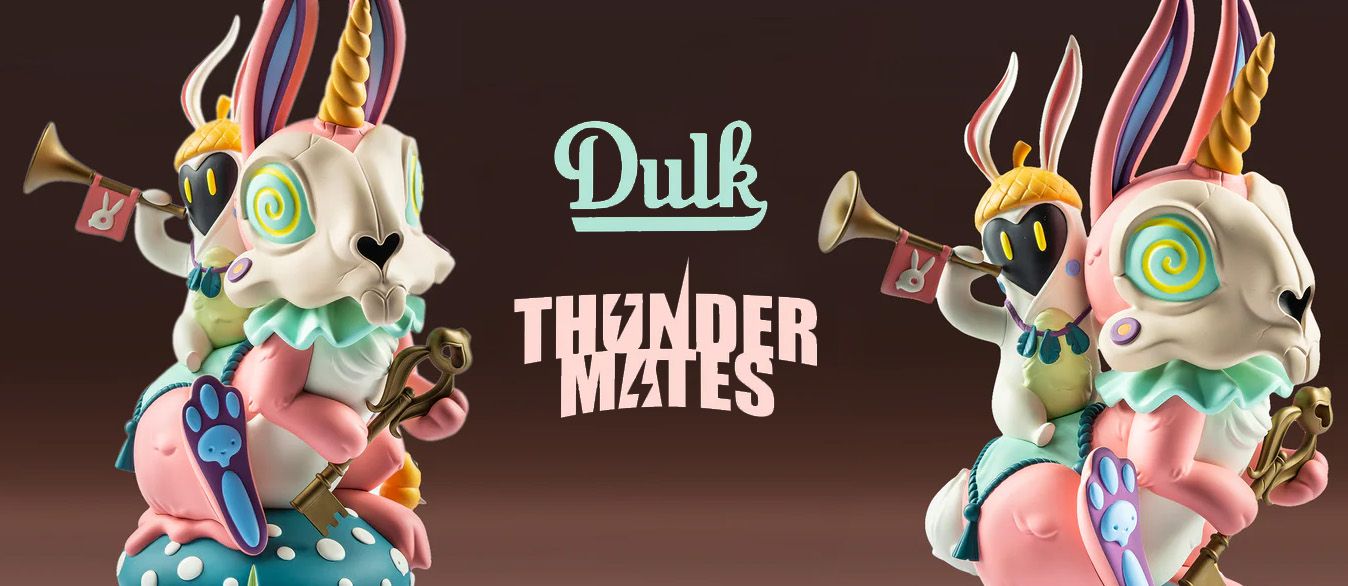 "
There will be a day, when fatigue and pain will come to past... And when your haven is in the sight, there comes a familiar voice and a long lost face, leaping to welcome you home. Someone, somewhere— is waiting for your return.
"
Thunder Mate
s is proud to present the latest and greatest polyresin figure from Spain based artist,
Dulk
... and hot damn is this straight fire! "SOUL RIDER - THE WELCOMER" features a whimsical bunny'type character riding a mishmashed bunny-corn sitting on a toadstool with a key in it's hand... straight from an acid induced fever dream, this figure has some serious Alice In Wonderland vibes... and I dig it so much! It stands almost 15" tall and will be released as a limited edition of 100 pieces, they all come numbered with COA (Certificate of Authenticity) in a wooden box.
If you wanna add this to your collection, it's up for
raffle
right now, which will end Saturday, January 21st at 7:59am PST... now, this is a raffle for a chance to buy - if you are selected, you will be contacted directly for payment - which will set you back $509! Good luck to those who can afford this and are looking to add it to your collection, it's a beaut'!