I Wanna Twist "Ghostface" grinder toy... the collectible you didn't even know you needed, until now!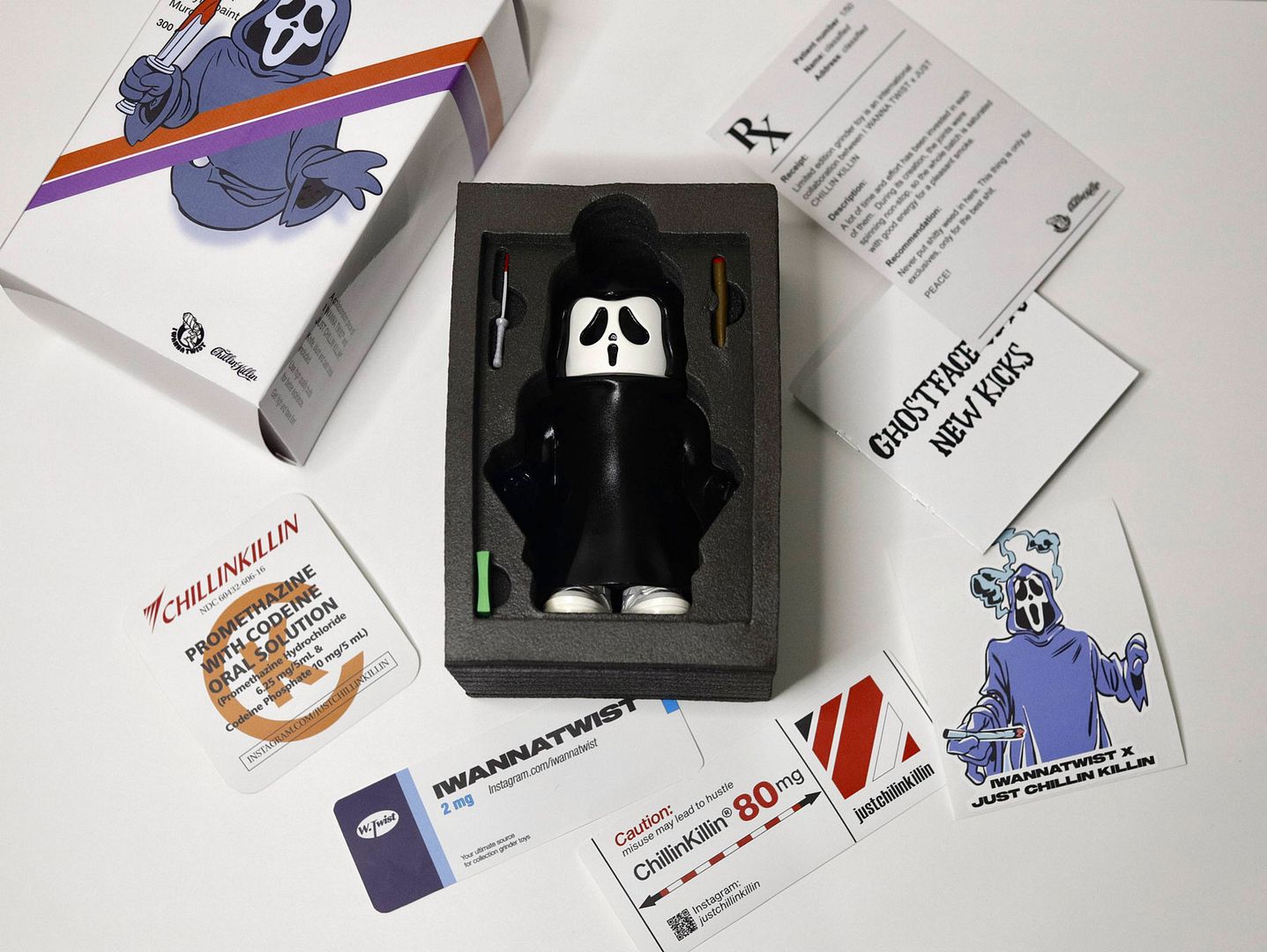 Mergering 2 hobbies together is something that alot try to do, as it brings fans from different walks of life intot he realm of something they might not be aware of... and that's exactly what '
I Wanna Twist
' has done with their grinder collectible figure. For their first release, they took a very notable figure from the SCREAM horror franchise "Ghostface" and turned him into an herb grinder!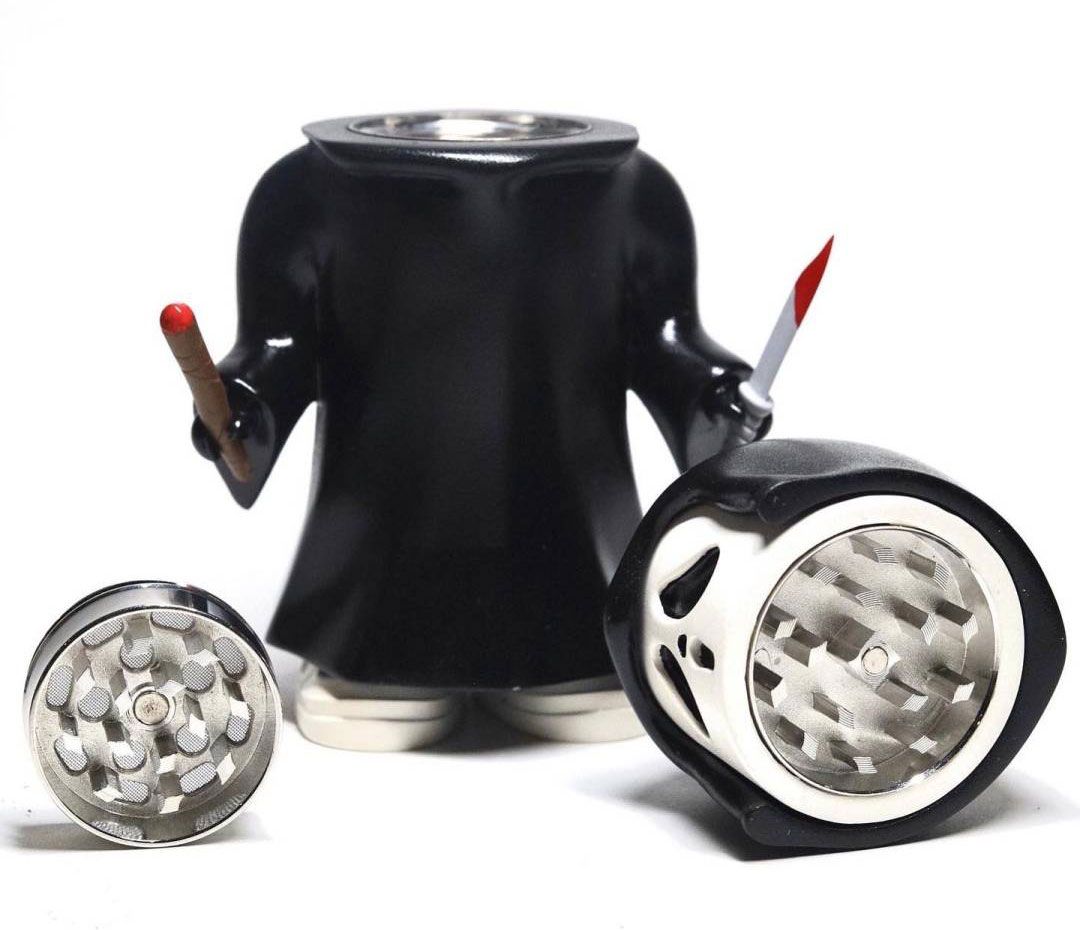 Standing 6" tall, each figure is handmade (limited to 50 in this edition), their circulation is limited, a card with an individual number is included with the toy, a comic book with a story about how it got into the collection, 3 items (blunt, knife, money) that can be inserted into your hands and a set of stickers... this is more Art Toy than grinder. If interested in picking one up, you can send them a DM via their
Instagram
... that is, until they get their website launched!