Toy Art Gallery presents: The OBSIDIAN OOZE edition Stroll sofubi... soooo good!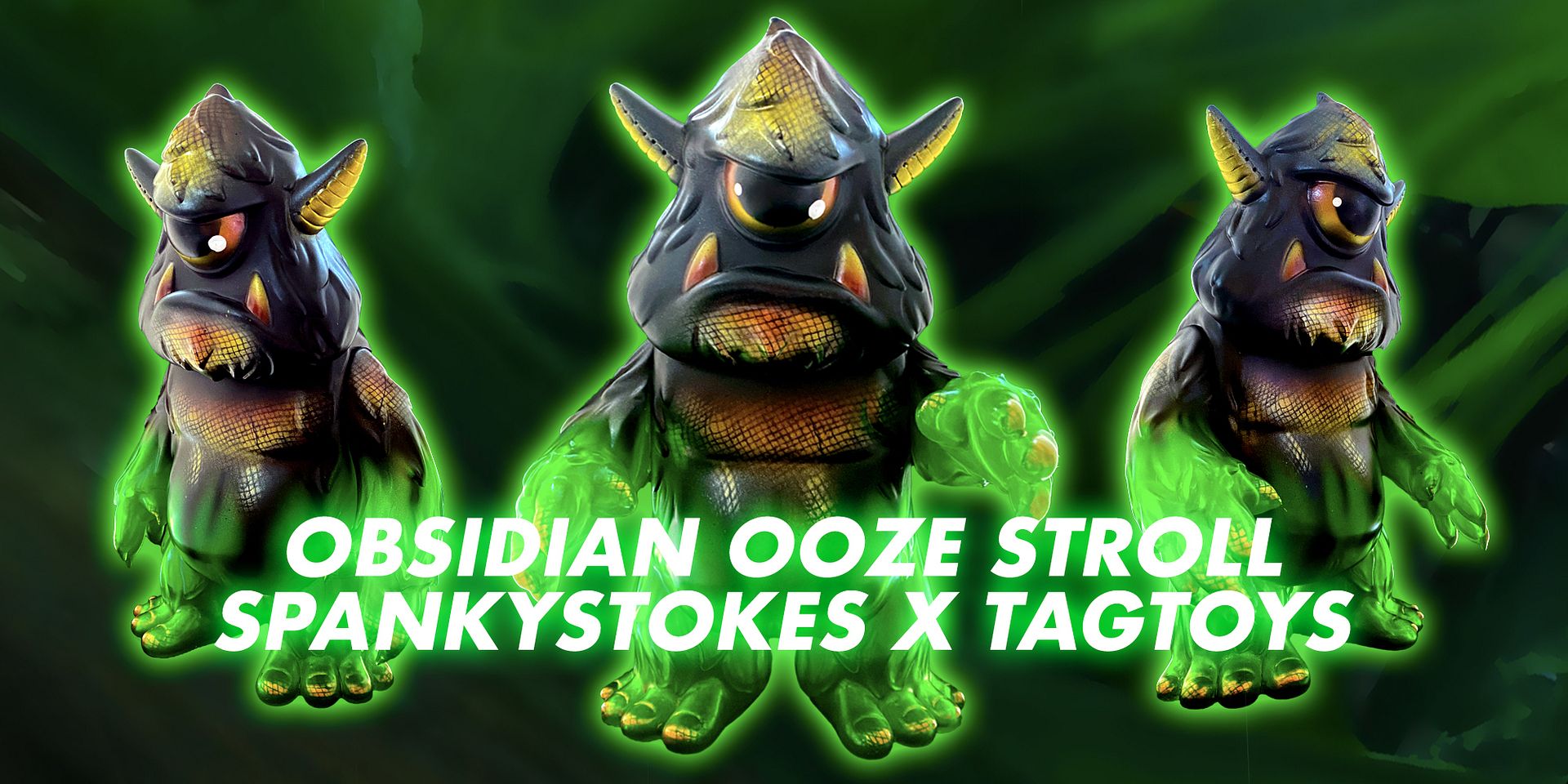 First.. sorry for the lack of posts, I have been sick since Christmas and am just now feeling better... so trying to get back into the swing of things. That being said, I gotta post this up seeing as it's the year end and it's a super special release of my Stroll sofubi from
Toy Art Gallery
. Introducing the
OBSIDIAN OOZE STROLL
... Stroll is 8" of clear green soft vinyl with black and gold sprays with amazing honeycomb mesh details - honestly, Aaron from
UhOhToys
slayed on the paint for this edition... sooooo good!
The Stroll features articulation at the head and arms, and was designed by John "Spanky" Stokes, digitally sculpted by
Shinbone Creative
, and produced by
Toy Art Gallery
. Thse are up for grabs
HERE
right now for just $85 a pop - a steal! Go grab one as a New Year's gift for yourself or your loved one and know that 2023 will be rad if this dude is sitting on your shelf!