Stormy Vault comes west for Designer Con 2022!!!
The folks over at
Stormy Vault
will be heading out west for Designer Con 2022 this year, and with them... a whole slew of amazing art for you all to snag up via their booth #2439! They are super excited as this will be their first time participating in DCon. Together, with over 60 artists, they are excited to showcase a new set of unique and exclusive art figures at their booth.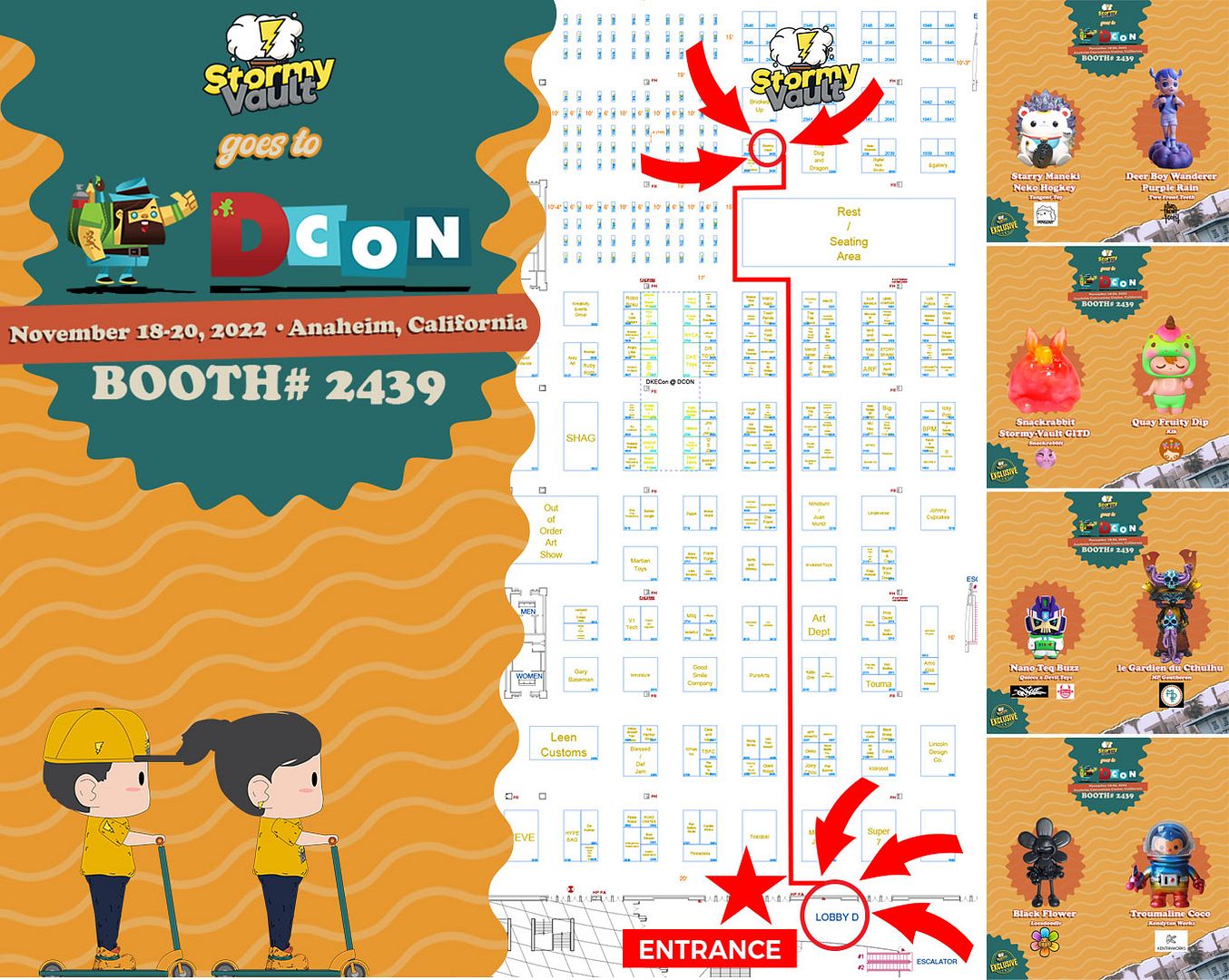 Stormy Vault
will be at Booth #2439 in Designercon at Anaheim Convention Center, CA from November 18 to 20, 2022. In collaboration with:
@quiccs @jaredcircusbear @tangent.toy @dogtogether_studio @jcorptm @newumetoys @kallamity @jessica_emmett @marly_mcfly87 @robertblanco_ @hmbl__ @__2oz__ @_._kik_._ @_snackrabbit @alonso.saints @studio_a.i @bakumbaa @beaniebat @boxboxlab @buckchan97 @clogtwo @creepycutetoys @dastar_art @dinogangsters @dmalmond_scrivener @duboseart @duckhead @failureskin @flcorn.j @grape_chan_art @handsome_studio @haobaohan @hatsutorin_design @owlberrylane @hootatoe @iamtwofrontteeth @jasonnaylor @kentanworks @klav9 @kyuubi_monsta @lazy_wolf_ @littlepoupees_studio @loesdoodle @mayuenaise @mpgautheron @mumbot @mupatoy @mythmaniax @ninabuxa @officialserganddestroy @quatrohapimeel @ricstroh @revise_d @rvam80 @ryunaarts @saxshopboy @swaka_art @unsleepmantoys @violetcascade @zerozandrek @zintears_art and @zukieart
- they will also be having the man himself, Quiccs, for a Meet/Greet on November 20th at 3PM PT.