New from Mighty Jaxx - MRBAILEY® by YARMS!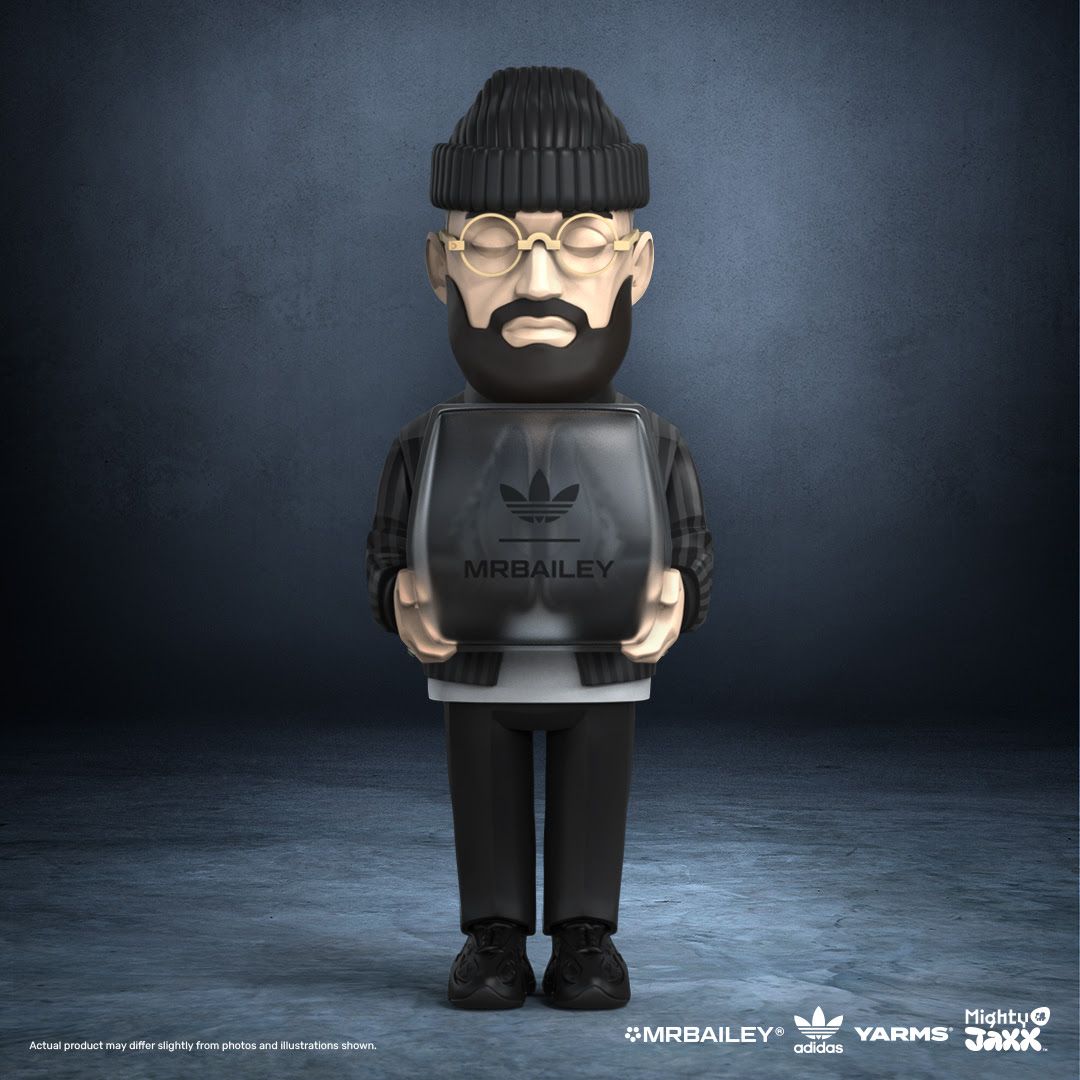 Daniel Bailey, known as
MRBAILEY®
to sneakerheads, has built a strong reputation for innovating sneaker designs. From choice of materials to silhouette inspiration, Bailey shifts the paradigm of what a sneaker is and continues to push the boundaries of their designs. He has partnered with adidas Originals to produce conceptual sneakers—the Ammonite Superstar, inspired by extinct mollusks, and the Ozlucent, taking cues from the moon jellyfish.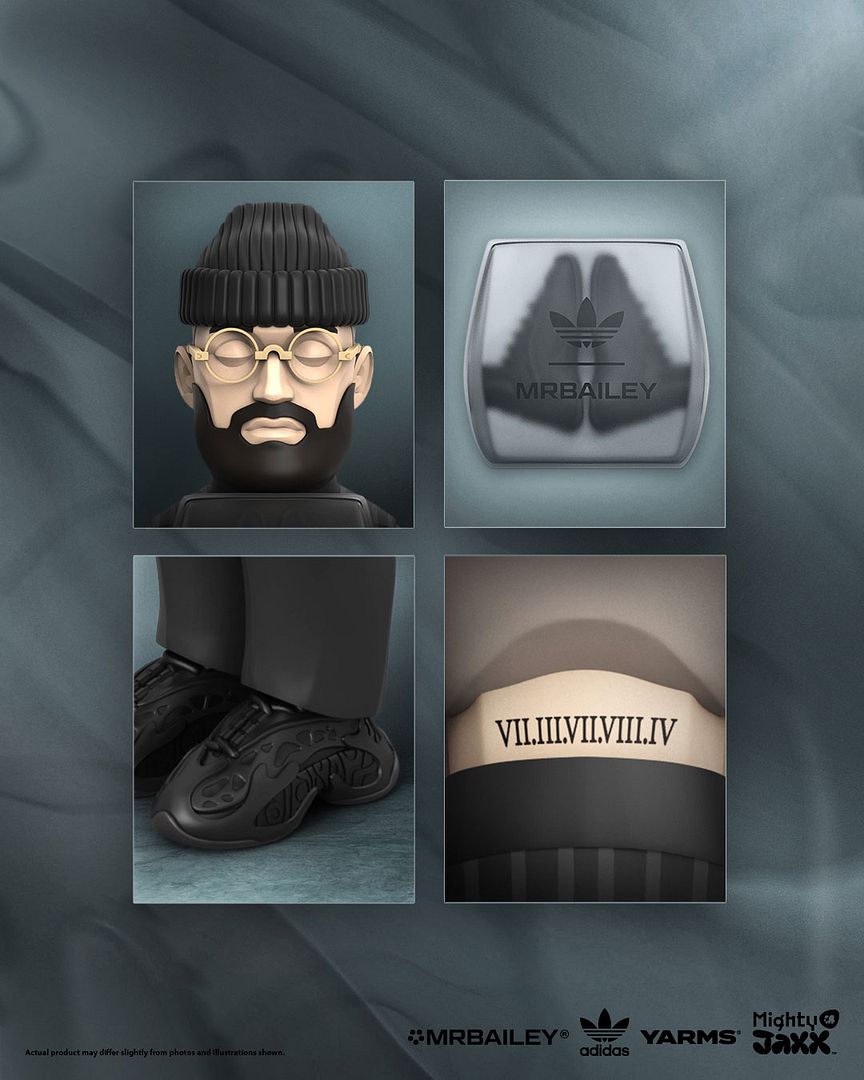 Produced by
Mighty Jaxx
, this has been sculpted in
YARMS Studio
signature style, MRBAILEY® by YARMS is a tribute to this legendary designer. Featuring his iconic beanie, round glasses, and full beard, the shoes are swappable between his two Adidas Originals collaborations. Other details include his tattoo at the back of his head as well as the official partnership logo on the translucent, one-of-a-kind shoe box in his hands. Standing 8" tall, this will be up for pre-order
HERE
this coming Saturday, November 12th at 6am PST for $199 a pop!