New from Mighty Jaxx: 'BirdKing' vinyl art figure by CROM!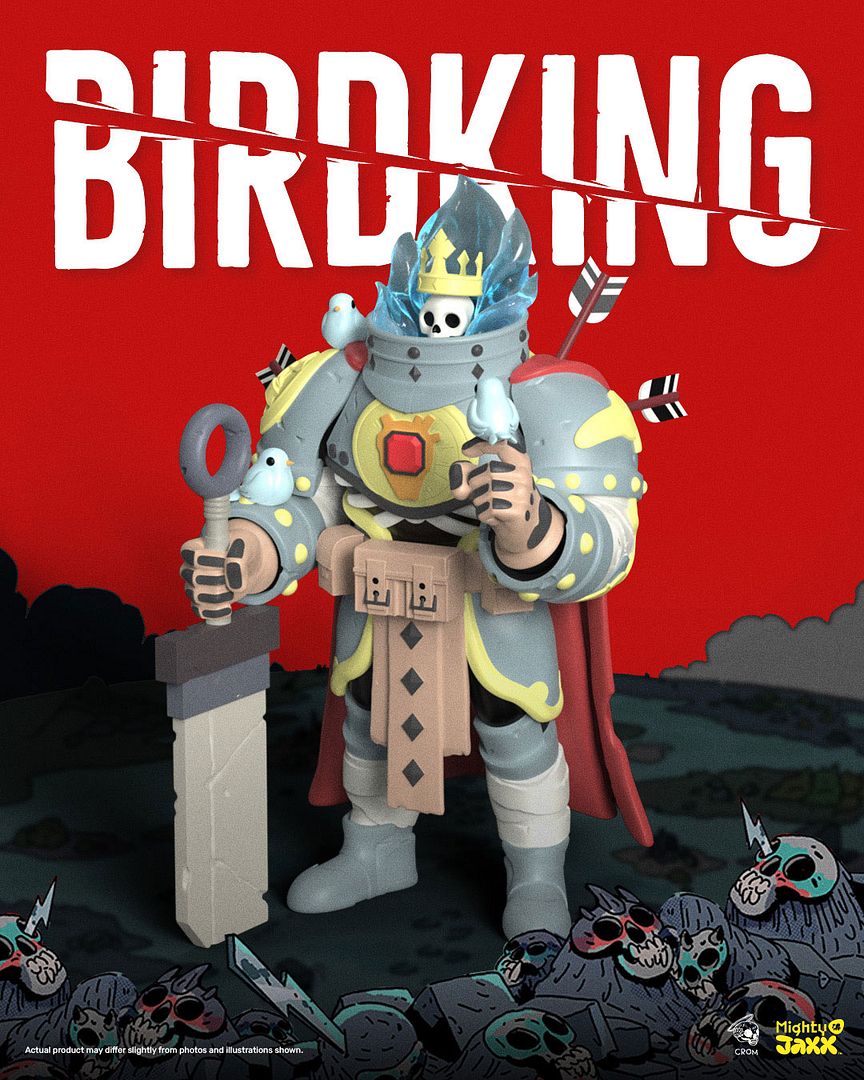 Magic. Adventure. Undead Champions. Necromancers. Artist
CROM
teams up with writer
Daniel Freedman
and the folks over at
Mighty Jaxx
to present an all-new dark fantasy epic —
BirdKing
! Following the story of Bianca, an arcane blacksmith apprentice, she seeks out fabled grounds of Atlas after being kicked from her homeland. Along the way, she is joined by a mysterious guardian spirit, the BirdKing. Yet, their encounter was no coincidence—their bond goes deeper as she soon discovers.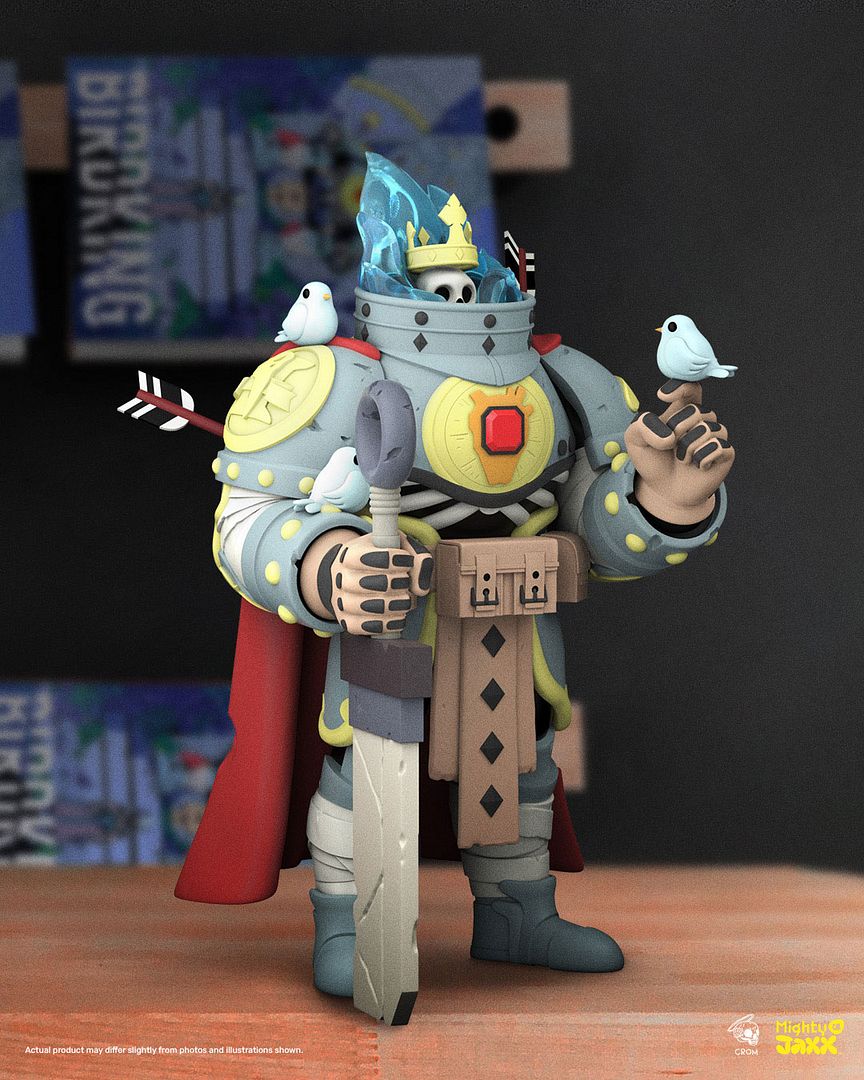 Mighty Jaxx brings this exciting world to life with Birdking by CROM. The guardian spirit's skull is encased in transparent blue flames. At the heart lies a precious, glossy red gem that holds a secret. Other notable features include the birds surrounding it, arrows embedded in his armor, and the blade in his hands—all carefully crafted with intricate detailing. Standing 10" tall, this premium collectible is wrapped in an elaborate blister packaging — an homage to vintage comic book action figures. Gold foil accents have also been added to make the design pop. Tying everything together is the bright color scheme, replicating the original source material. Thse are set to go up foir pre-sale
HERE
this Saturday, November 19th at 6am PST for $179 a pop!