Mighty Jaxx presents - Kiddo x Shrek blind box series announced!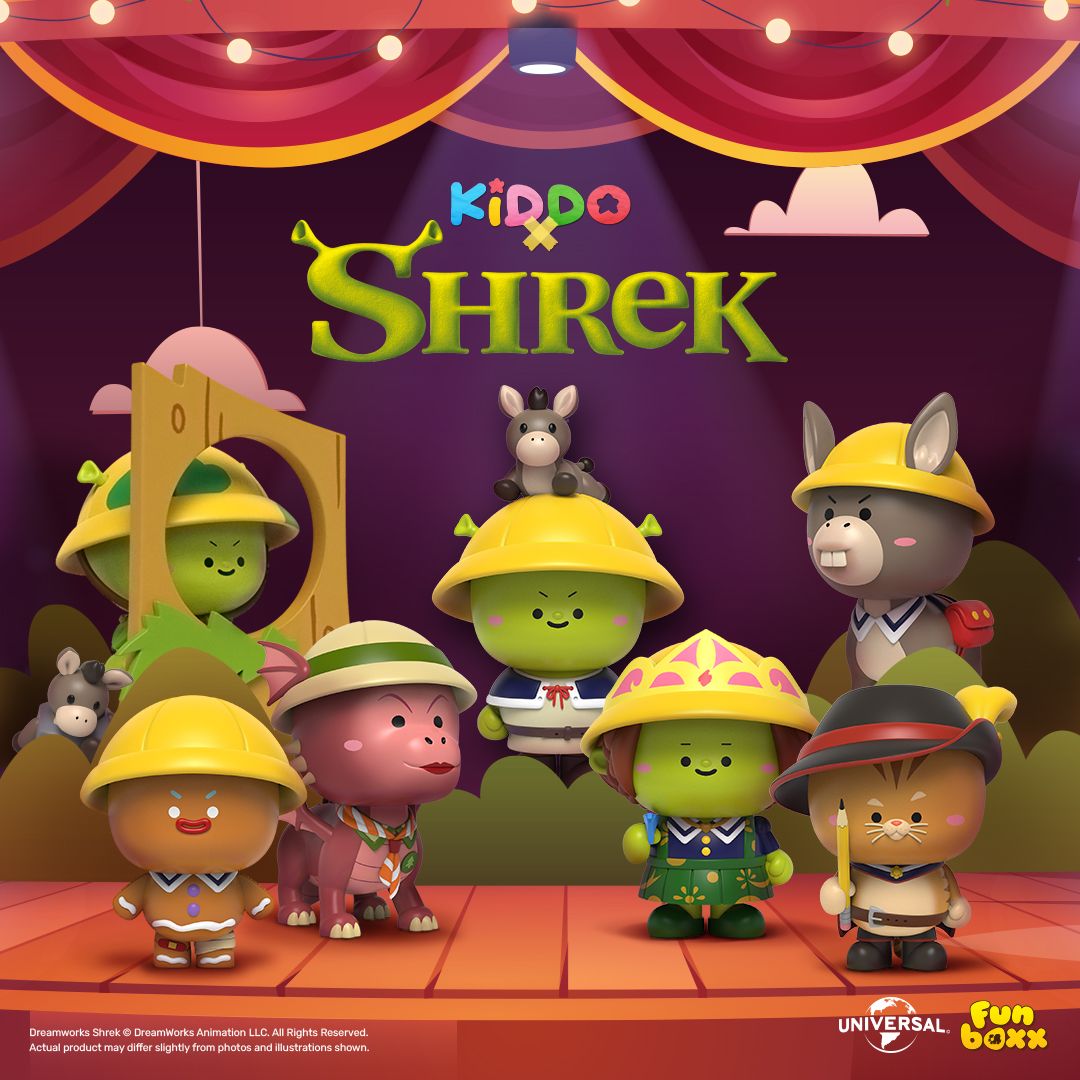 Please welcome Shrek and his tiny ragtag team of heroes (some might say troublemakers) on stage! They'll be putting on the show of a lifetime so sit back and enjoy. New from
Mighty Jaxx
, this exclusive collection rewinds the clock for Shrek and his diverse cast of friends, taking them back to their preschool days. Decked out in play-pretend props, they're all ready to impress you with their charming performance—from the swashbuckling action of Knight Puss in Boots to the fiery elegance of Queen Fiona. There are 6 normal characters and 1 ultra rare that you can get in this Funboxx. The ultra rare figure features the Hero Shrek with on-stage props and his trusty donkey plushie! Standing approx 4" tall, and releasing for $12.00 per box or $74.99 for a tray of 6 figures, these are slated to drop
HERE
on Wednesday, November 9th at 6am PST! Kiddo is a Mighty Jaxx original series that reimagines our favorite characters as kids growing up.