100% Soft's Dumpster Fire "Sunken Treasure" edition vinyl figure to debut at Designer Con 2022!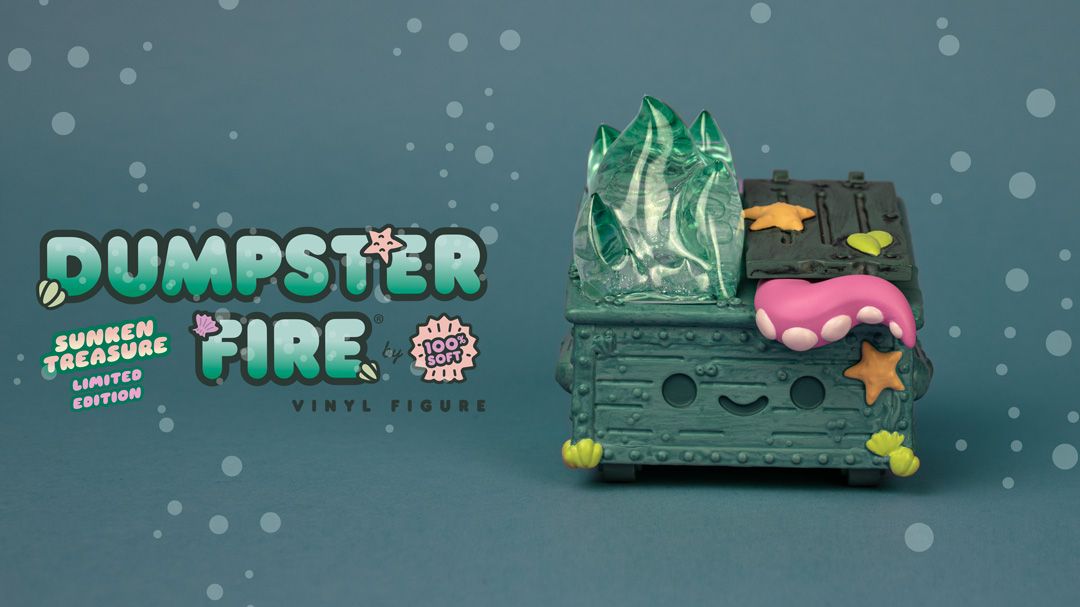 Look what washed up on shore just in time for Designer Con 2022! From the deep depths of the ocean, it's the new limited edition "
Sunken Treasure
" Dumpster Fire! This barnacle-adorned Dumpster features a resin-cast underwater bubble flame, along with a tentacled friend who may have made this Dumpster its new home!
100% Soft
will be debuting this beauty at Designer Con 11/18-11/20 via their booth #1231 for $40 a pop! Stop by and grab your very own Sunken Treasure and don't forget to get it signed by head garbage person, Truck Torrence, on Saturday 11/19 at 2pm PST at their booth!