TIKUMO 13th colorway HALLOWEEN release sofubi from Gerald Okamura... micro run painted by Michael Devera!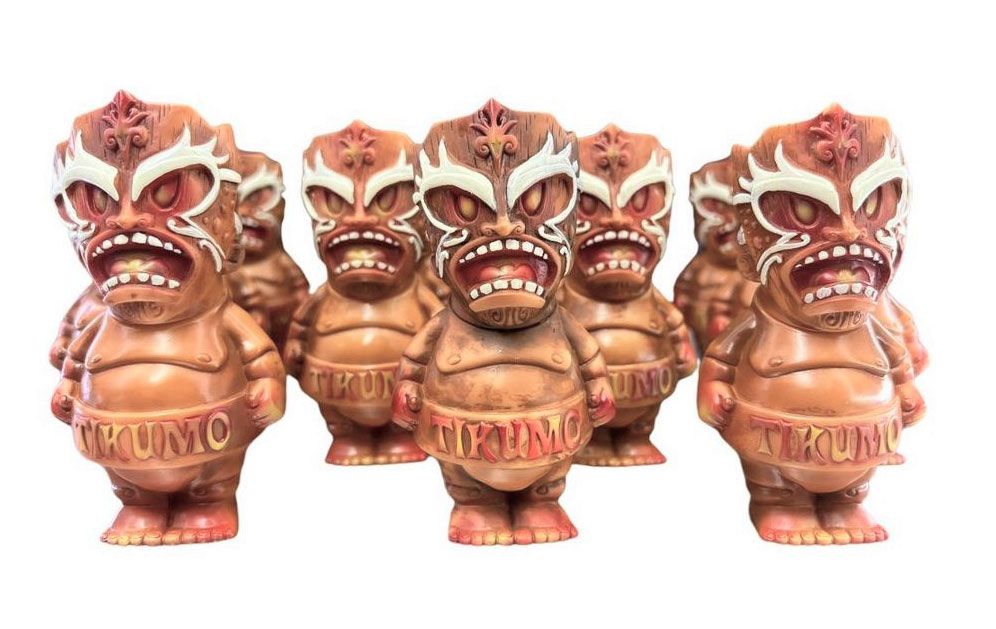 In what is the 13th release of
Gerald Okamura's
TIKUMO
Super Tiki Sumo sofubi figure, he teamed up with Michael Devera aka
xmichaeldev789x
to release a special micro-run of these wonderfully painted little guys! Manufactured in Japan, this concept from Gerald was brought to life with the help of sculptor
Whitney Mitchell
, the artwork from
David Gonzalez
. Standing 4.5" tall the figures come with a sticker, button, dohyo, with a header card and bag! Now... how do you get one? Well, they are going to be up for grabs from a bunch of retailers this go around, too many to actually list, so I recommend heading over to Gerald's Instagram
HERE
and check out his posts for all the juicy release details - this all happens Friday, October 21st!