Stormy Vault at New York Comic Con... so much going on!
The folks over at
Stormy Vault
are so excited to be participating in NYCC and we can't wait to showcase the different art toys and prints from amazing artists from around the world. For this year, they collaborated with 64 artists for unique and exclusive figures that everyone can check out at their booth #1757. Aside from featuring art pieces, Stormy Vault is also thrilled to have some artists at their booth for a Meet/Greet during the four-day event in Javits Center, NY.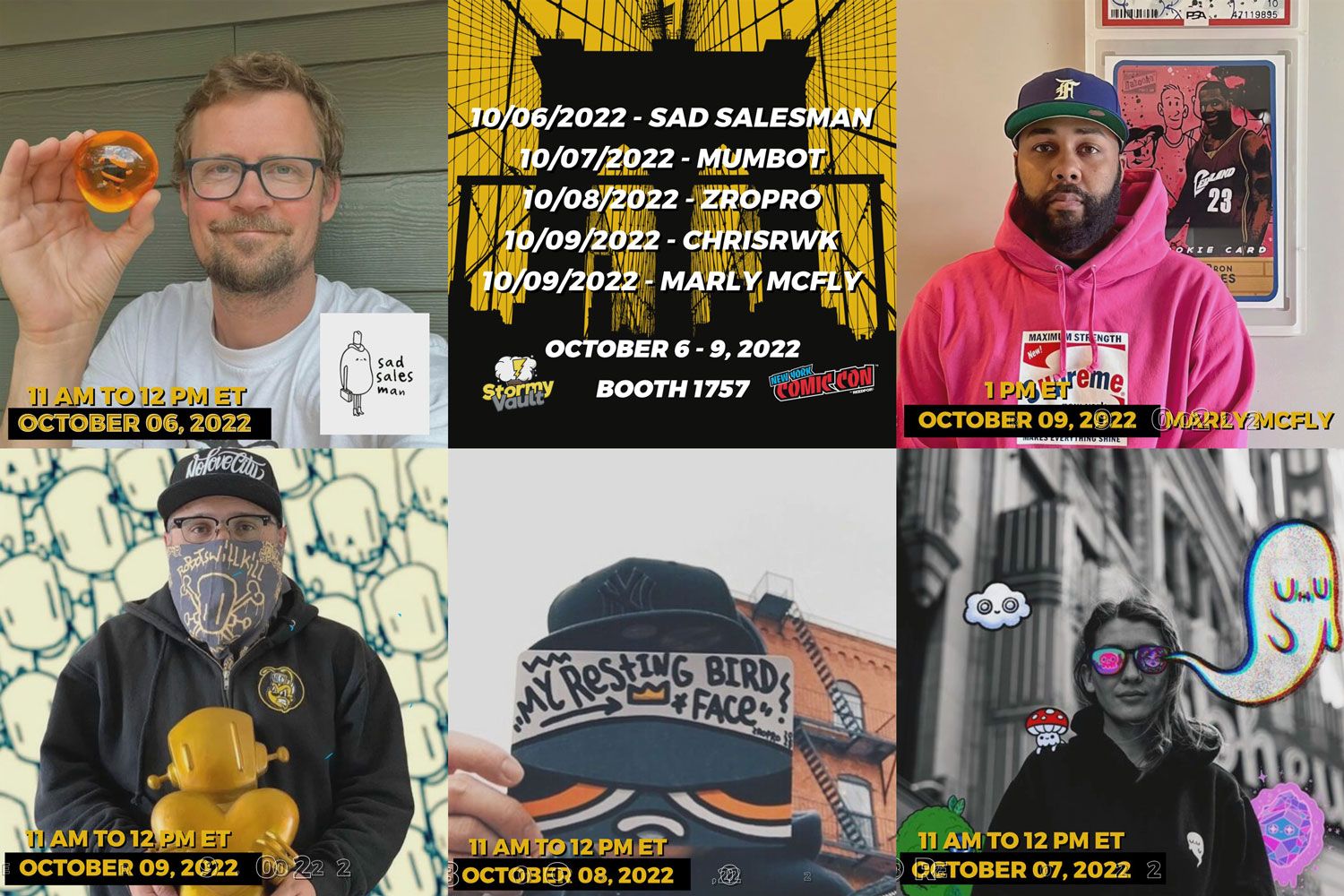 Here's the Meet and Greet Schedule:

October 6th- Sad Salesman (11AM to 12PM ET)
October 7th- Mumbot (11AM to 12PM ET)
October 8th- ZroPro (11AM to 12PM ET)
October 9th- ChrisRWK (11AM to 12PM ET) and Marly Mcfly (1PM ET)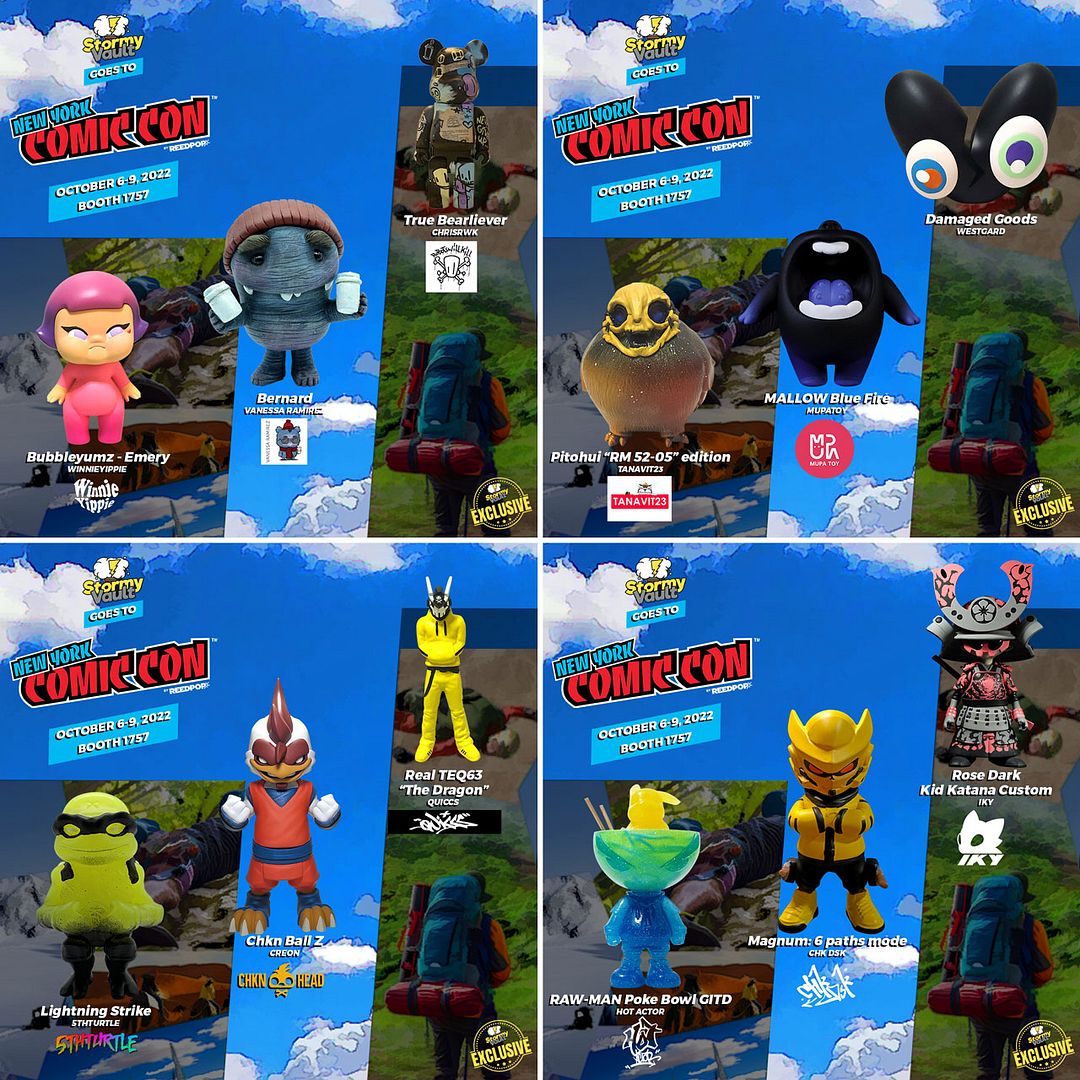 Their NYCC participation is in collaboration with :
@quiccs, @westgard, @valorandvellum, @winnieyippie, @_snackrabbit , @13luckymonkey , @antz_rscls , @bakumbaa , @boobotcher , @camote.toys , @5thturtle , @cat.atomic , @chk_dsk , @chrisrwk , @chknhead , @dinogangsters @abrahameijin, @el_ox_oficial , @elusive_arts , @failureskin , @fionangart , @genkosha , @harikenjp , @hot_actor_ , @iky.z , @javierjimenezxl , @jcorptm , @jennycherryart , @kaijusteven , @kiss_camila_art , @knkoo.art , @kottonfactory , @luis_bolivar_davila , @mad.monkey.00 , @majicmonsters , @mankeeboi, @markomak3r, @meow.on.arts, @mistermento, @mumbot, @mupatoy, @oddcrittersstudio, @officialserganddestroy, @pisssquidhead, @poriin_poriin, @resinlungtoys, @ricstroh, @rinicakez, @sad_salesman, @shabonlee_toyjewellery, @shinichirokato , @shorkuma, @slimsulit, @superficialedition, @tanavit23, @thejennbot, @trip63, @turtlecaps, @urbanleo_store, @vanessa_ramirez, @venomfencer, @wehkid, @zebulonsf, and @zeroproductivity
- and this is all happening on October 6-9 at Javits Center, NY and Stormy Vault will be at Booth #1757. Collectors can also check them out on social media. More updates will be posted on
Facebook
and
Instagram
accounts. For those missing the event, they will be streaming Live from NYCC on October 6th and October 8th via
Facebook Live
in Stormy Vault's Facebook page.