bness.studio 'My Lady' 6" resin art multiple... on Kickstarter now!
Vanessa of
bness.studio
is an artist/creator of the brand
supaBAROQUE
and is currently stepping into the designer toy industry for the first time with an awesome new
Kickstarter
campaign to launch her 'My Lady' 6" resin art multiple! My Lady is a combination of the creepy and the cute with a stream of black tears that cuts through her empty, and pale cheek. Vanessa mentions "It's not too far off to say this design was a dream goal for when I first started designing this brand. Let's work together to make it a reality"... and you all can do just that!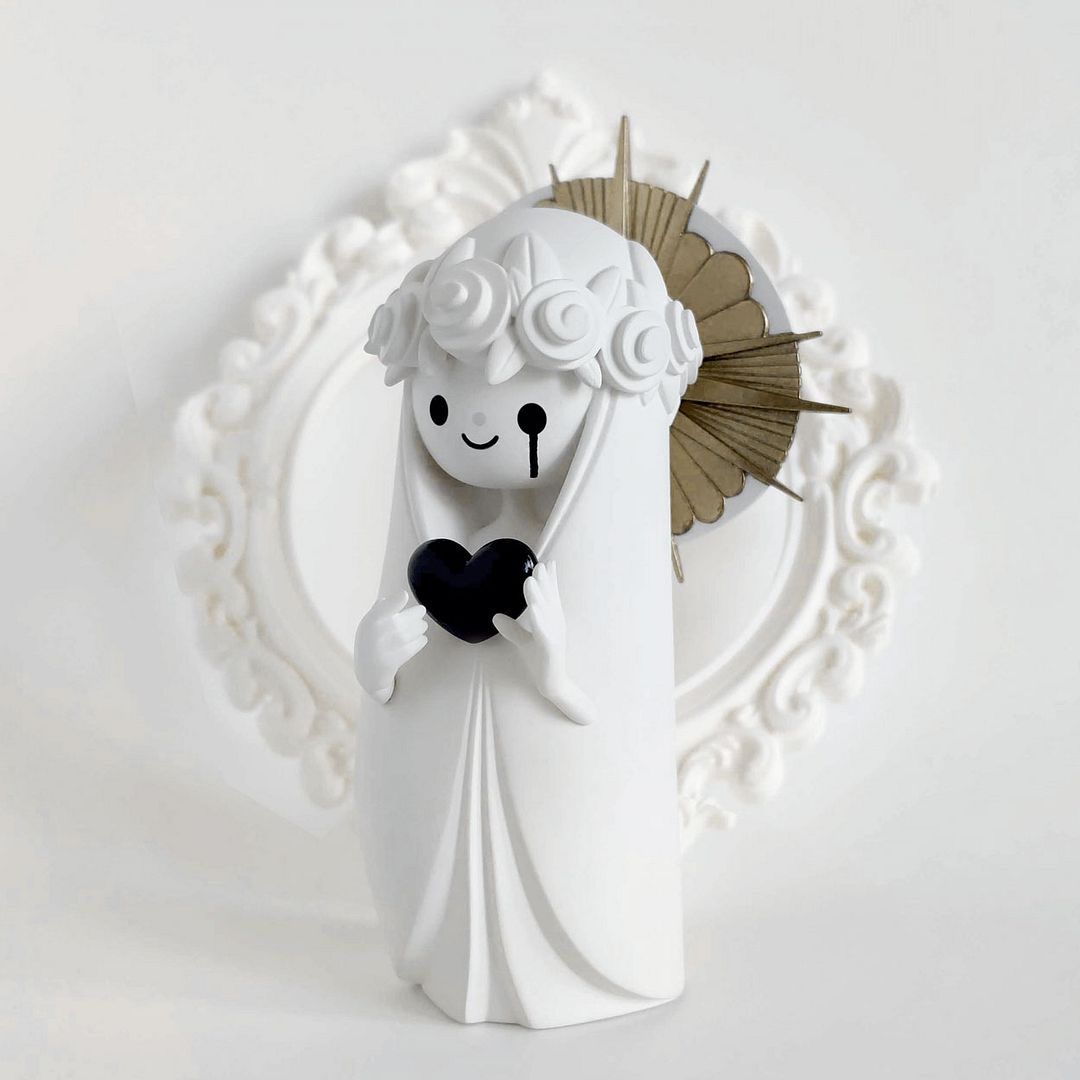 Standing 6" tall, this campaign run through October 31st and at the time of this posting, she is about half way funded... so help push her to the finish line! She has some fun strech goals planned and has some awesome colorways already in the works for this inital campaign. There are lots of tiers to pledge towards, and every bit helps, so if you dig what you see, head on over
HERE
right now to help make it happen!