"UPRISING" Core62 UNK/Z MK1 figure custom group show hosted by Strangecat Toys!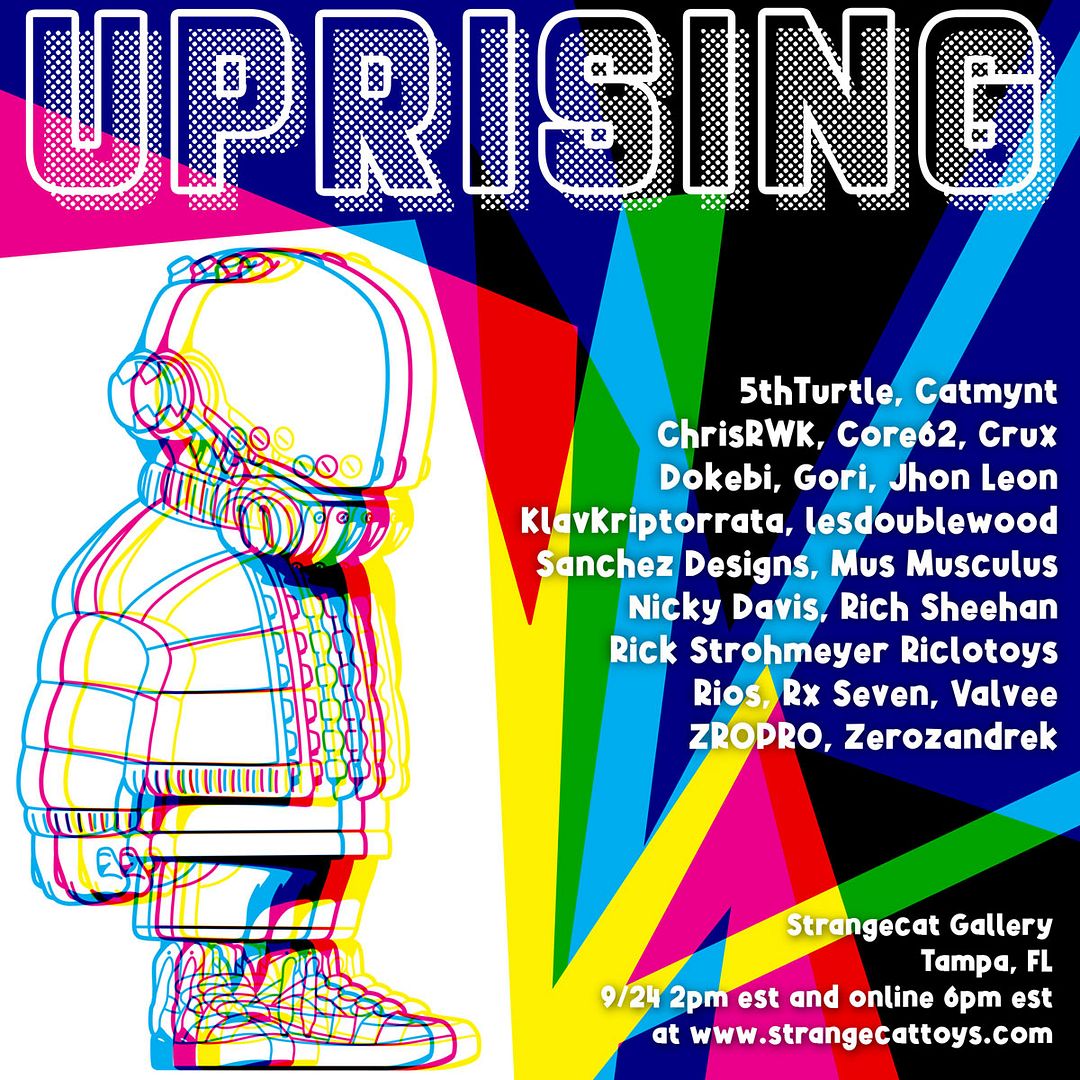 The folks over at
Strangecat Toys
aren't done for the week... as we previously announced 3 new releases, they are hosting a group custom show that kicks off on Saturday, September 24th at Strangecat Gallery and online at 6pm EST at Strangecattoys.com... the "
UPRISING
"
Core62
group show! Based on the figure UNK/Z MK1 figure, the show features an awesome lineup and from the previews we have to sahre, it looks epic. Don't miss out on this show if you are in or around the gallery location!
Artist lineup:
@5thturtle @catmynt @chrisrwk@core62.projekt @crux_delgado @chris_dokebi @g.0.r.i@jhon_leon_art @klav9 @kriptorrata @lesdoublewood@sanchez__designs @mus_musculus @nickydavis@rich_sheehan @ricstroh @riclotoys @fustamps @rxseven@__valvee @zeroproductivity @zerozandre
k - we told you, some serious heat!