Thunder Mates x Cote Escriva - "Creepy Bart" polystone resin art toy announced!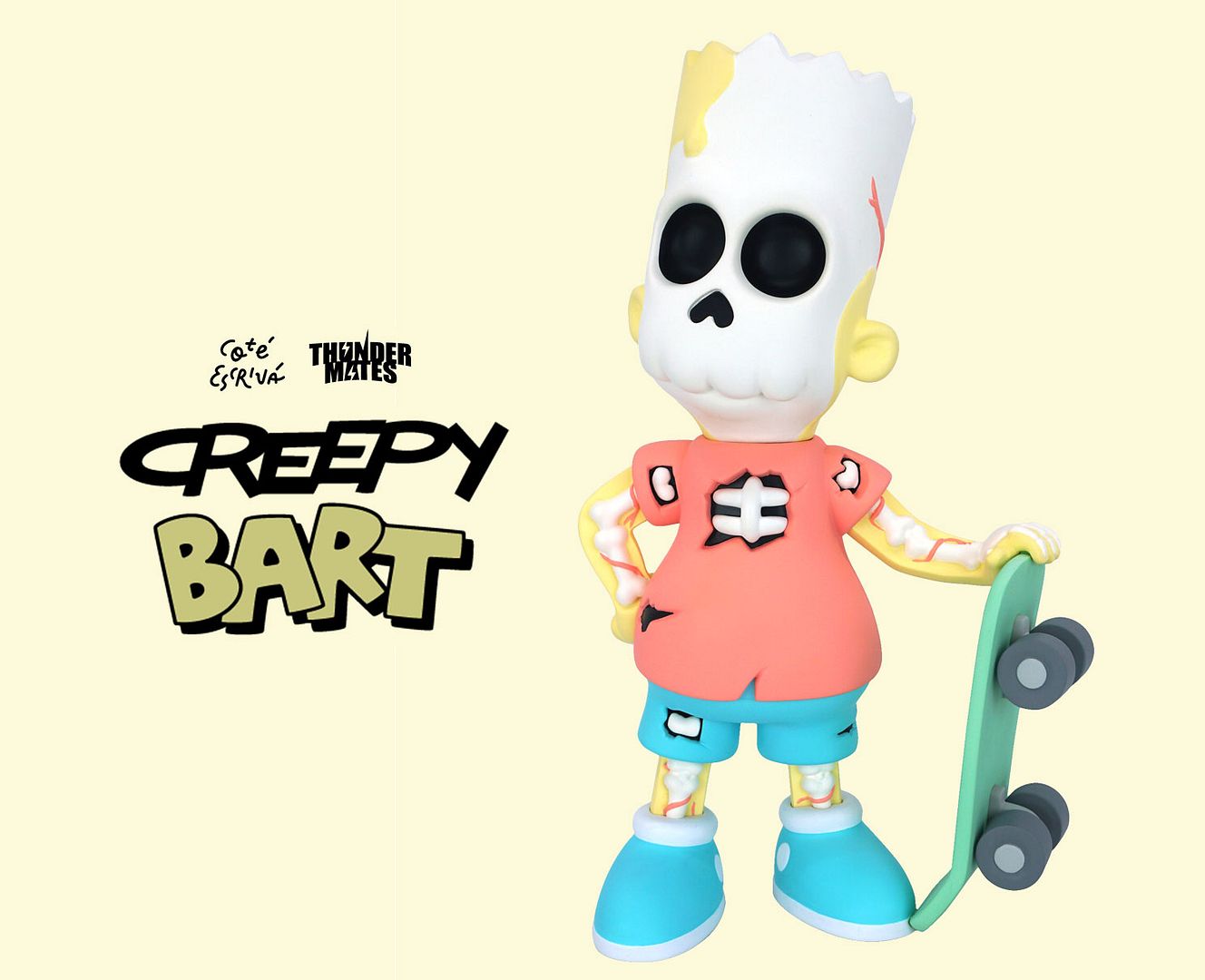 Have you ever been so in love with what you do, that it has filled a large part of your life or even your being? And somehow, made you who you are today... These passions and ambitions hidden in these bones and veins, tell of your stories and spice up your life. Who is also in love with this special piece from
Cote Escriva
?
Creepy Bart
, produced by
Thunder Mates
, is the latest art toy designed by Cote Escriva, a limited edition of 200 pieces, all come with COA (Certificate of Authenticity). Crafted out of polystone resin, this stands 8" tall and retails for $280... but there is a kicker, it's via lottery draw, so you are
entering
for a chance to purchase. Good luck to all who enter (only a few days left, from the time of posting)... this is a rad piece, that's for sure!