Juce Gace releases his War Paint GOLD CHROME edition!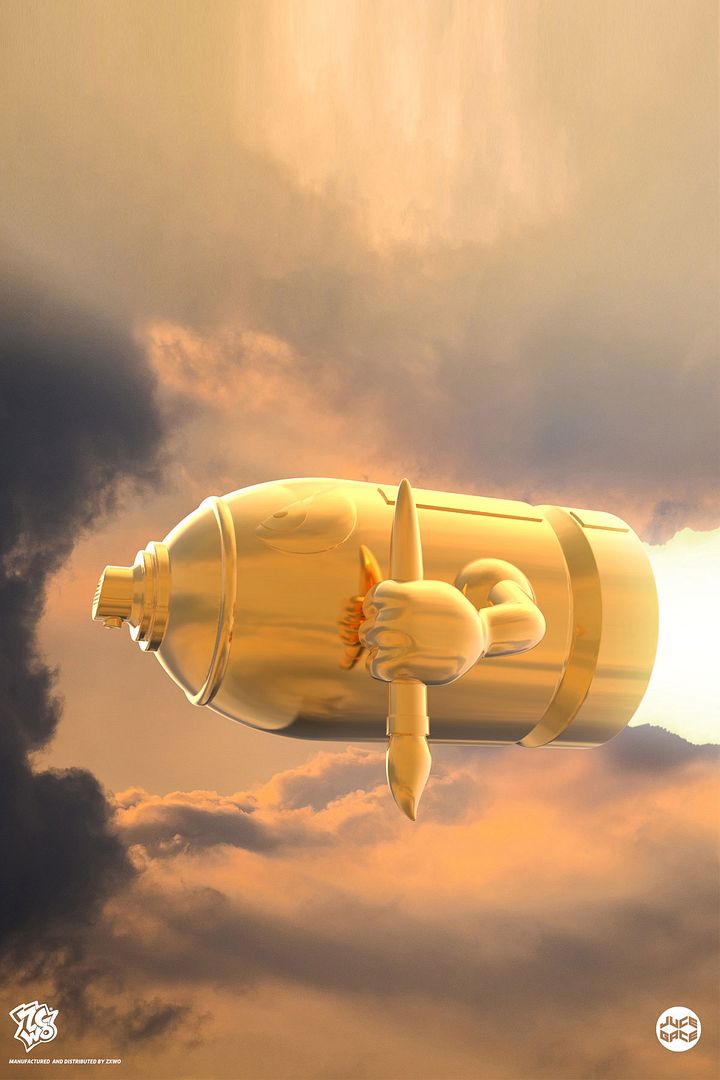 A mix between Bullet Bill from Super Mario fame along with some graffiti/art elements,
Juce Gace
is excited to release his War Paint in what is being called the
GOLD CHROME
edition! Instead of destruction, this creation is the first missile made to spread/spray love and peace with art! Produced by
ZCWO
and limited to just 100 pieces, this measures 5.5" x 6.6" and is crafted out of PVC and can be picked up
HERE
right now for $125 a pop!