New from Mighty Jaxx - B. Smiley (50th Anniversary Edition) vinyl art toy!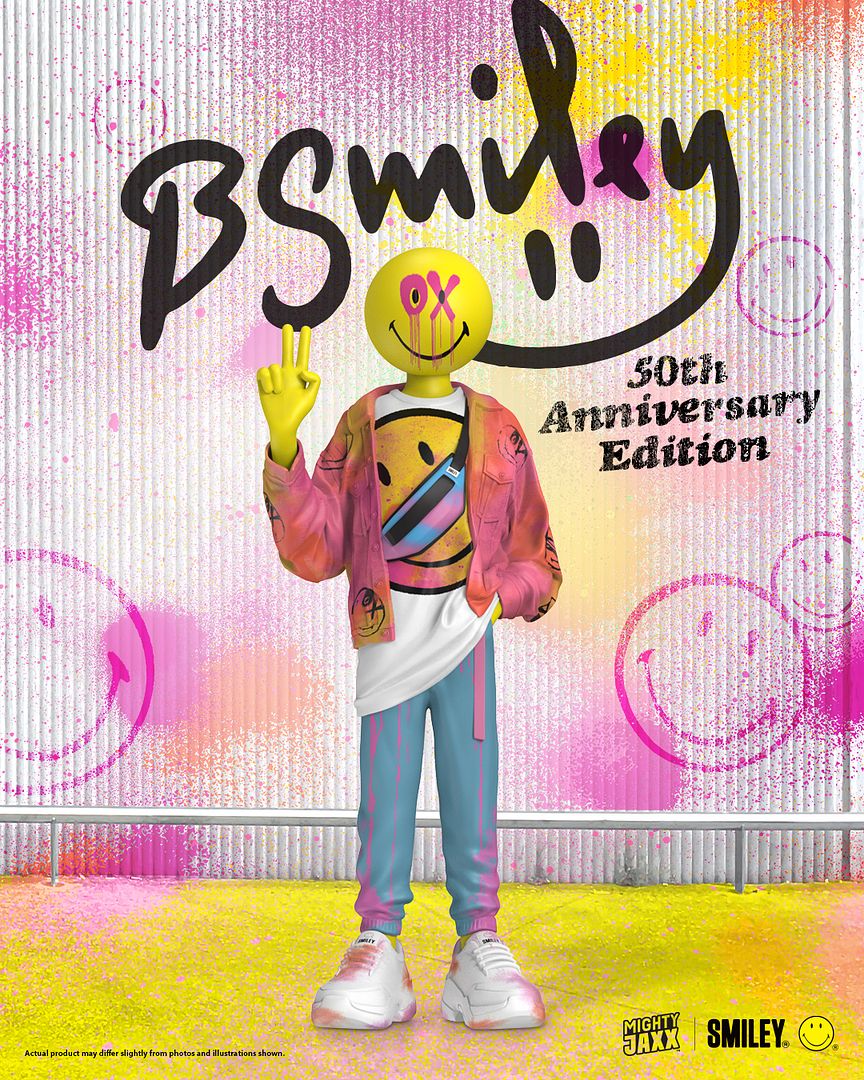 B. Smiley
comes to life on
Mighty Jaxx
! Spreading the message of positivity, they are an embodiment of Smiley, an icon for joy and optimism across the globe. Take the time to smile as
B. Smiley
makes their debut on Mighty Jaxx with the B. Smiley (50th Anniversary Edition) collectible. Sporting B.Smiley's signature pose (the universal peace sign!), the 12" collectible wears threads from the iconic
André Saraiva X Smiley
collaboration. This vinyl art toy is up for pre-order
HERE
right now for $199 a pop (included free shipping) and is slated to ship January 2023!