Kidrobot x In Prime We Trust x Strangecat Toys - "White Tiger" edition Soul Breaker exclusive!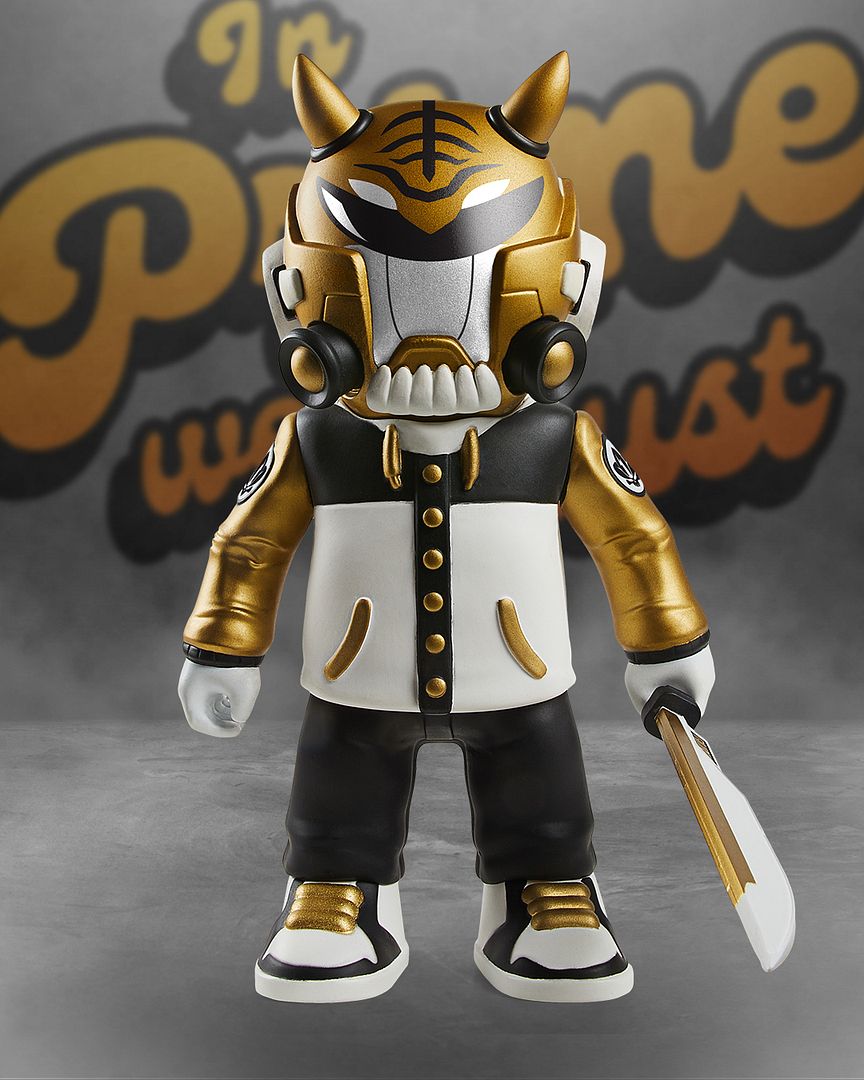 "
The Soul Breaker wears many masks... The year is 2099. With Earth mostly abandoned, chaos and looting are commonplace. The impoverished people of Earth have been isolated in the outskirts of New York City, fending for themselves while the powerful reign supreme. The Soul Breaker is about to change the current world order.
"
Kidrobot
presents an exclusive
White Tiger
colorway of the Soul Breaker by
In Prime We Trust
. Produced by
Strangecat Toys
, this 5" vinyl art figure stands ready to instigate global social upheaval and comes equipped with a sword accessory to fight for change. Limited edition of 100 pieces, this is up for pre-order
HERE
right now for just $89 a pop!