Introducing Aleister Brawley 'Camouflaged Chameleon' edition - new mash-up run from the Devils Kaiju!!!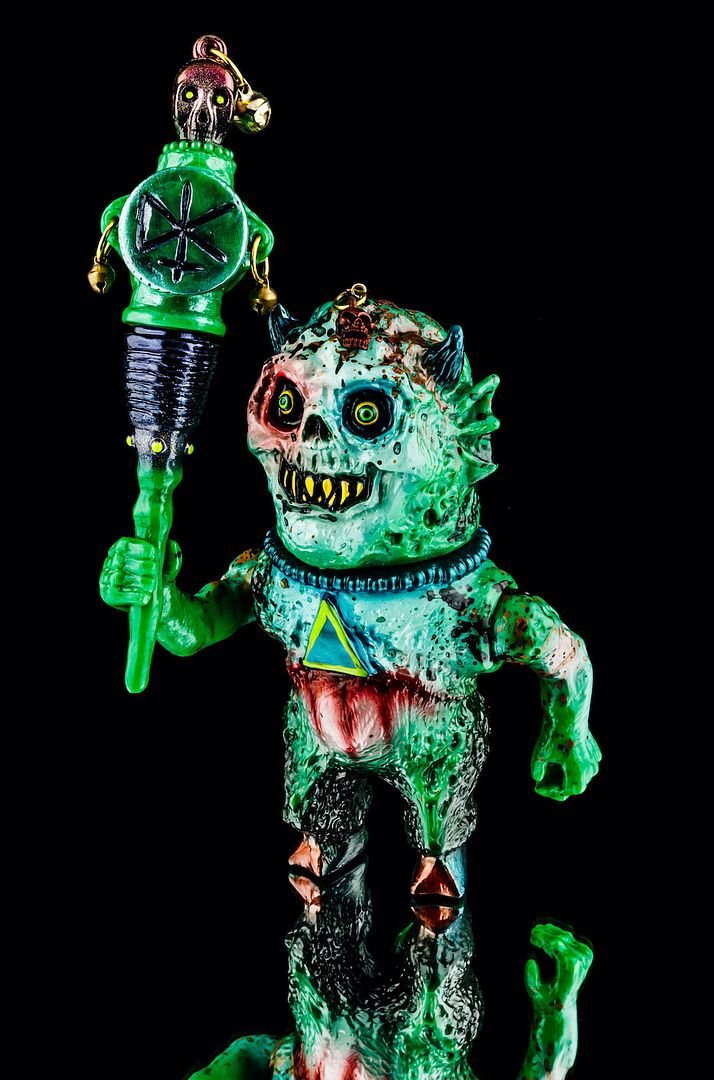 "
There's a evil incarnation that lurks patiently, operating in the background, unnoticed by normal sense perception. A stalking, blood thirty predator waiting to drain us dry and few will even see it coming...
" Introducing
Aleister Brawley
, a new mash-up figure from
The Devils Kaiju
. Features the original Aleister Head on the Seeer/Shaman body! This debut release of Aleister Brawley is the
Camouflaged Chameleon
which will be sold via lottery! This new mash-up featuring the upright standing Growler is pulled in an amazon green vinyl with various brown, black and olive camo sprays & splatters.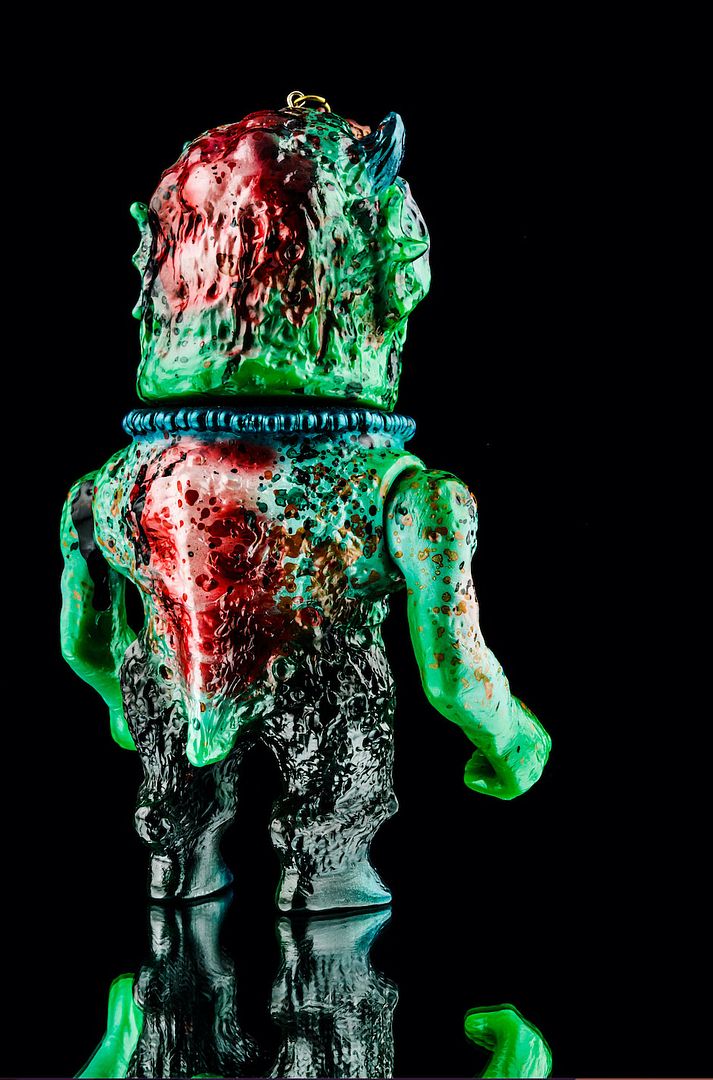 Each figure is adorned with a bronze skull charm, and completed with hand painted TDK den-den drum. Mr. Brawley stands approx. 5" /12.5 cm tall and comes ready to brawl. $85usd each + shipping. Due to limited quantity, the new Camouflaged Chameleon Aleister Brawley will be sold via lottery for right to purchase. $85 usd + shipping.
Lottery is now open! Rules for entry:

1. Send ONE email only please to: thedevilskaiju@gmail.com
2. Email title MUST be: Camouflaged Chameleon
3. Email Body (English please/ No special characters):
Your Full name:
Shipping Address:
Paypal Email Address:
Outside US only: Phone Number:
(China Only: Resident ID number:)
Please get lottery emails sent in by Friday, July 29th at 5pm PST. Winners will be chosen at random and will receive an email notification and Paypal invoice at that time. Winners will have 48 hours to pay or another will be selected.