Heartbat Studio's "Catbat" vinyl art toy LIVE on Kickstarter!
Another awesome
Kickstarter
project was just sent my way, and this one is from Rachel of
Heartbat Studio
. She is working on an art toy that is up on kickstarter right now and it's just one of the amazing crowd funded campaigns that YOU can all get behind to help bring these to fruition! Introducing the CATBAT vinyl art toy! Catbat is a creepy cute cross between a cat and a vampire bat... the perfectly obvious name for such a creature!
Catbat will come in 2 colorways and an artist's blank version. All three colorways are available for preorder on Kickstarter. It was really important to Rachel to be able to offer her toy as blanks for artists to paint and customize. So this kickstarter also features bulk deals for artists who paint toys and there are also deals available for small businesses who would like to be the first to get their hands on him in exchange for a great price! The bulk deals offered on Kickstarter will be the cheapest price to get him since right now she am mainly focusing on funding to get him made.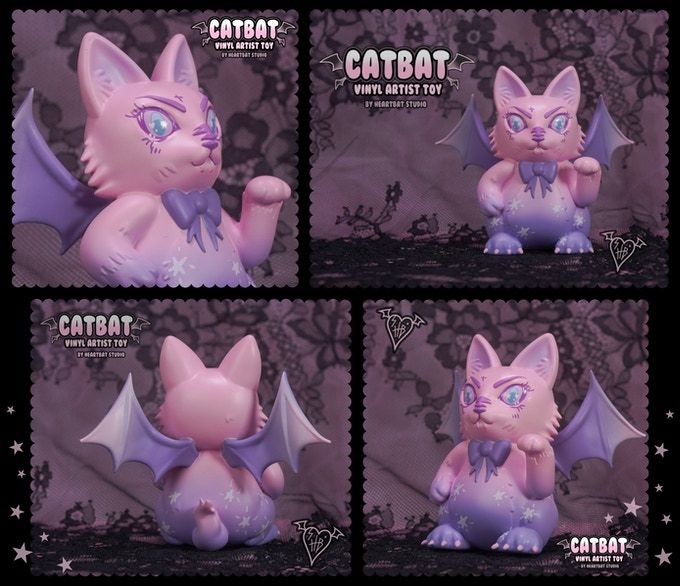 Catbat stands about 4" tall and will retail for $45-$55 but is available now on Kickstarter for pre-order for $35-$40... not to mention SOOOO MANY other tiers you can pledge towards. This is a very well put together campaign with tons of thought and effort, and with the end happening on August 10th, you should really head on over
HERE
right now to help Rachel out!