*UNBOXING/REVIEW* Tenacious Toys exclusive Yellow & Green edition Space Monkey by Dalek!
The folks over at
Tenacious Toys
are thrilled to announce their shop exclusive Dalek Space Monkey figure... the
Yellow & Green
edition - and I got an advanced copy of one to unbox on my
YouTube
channel for you all to see... and hot damn this colorway is nice!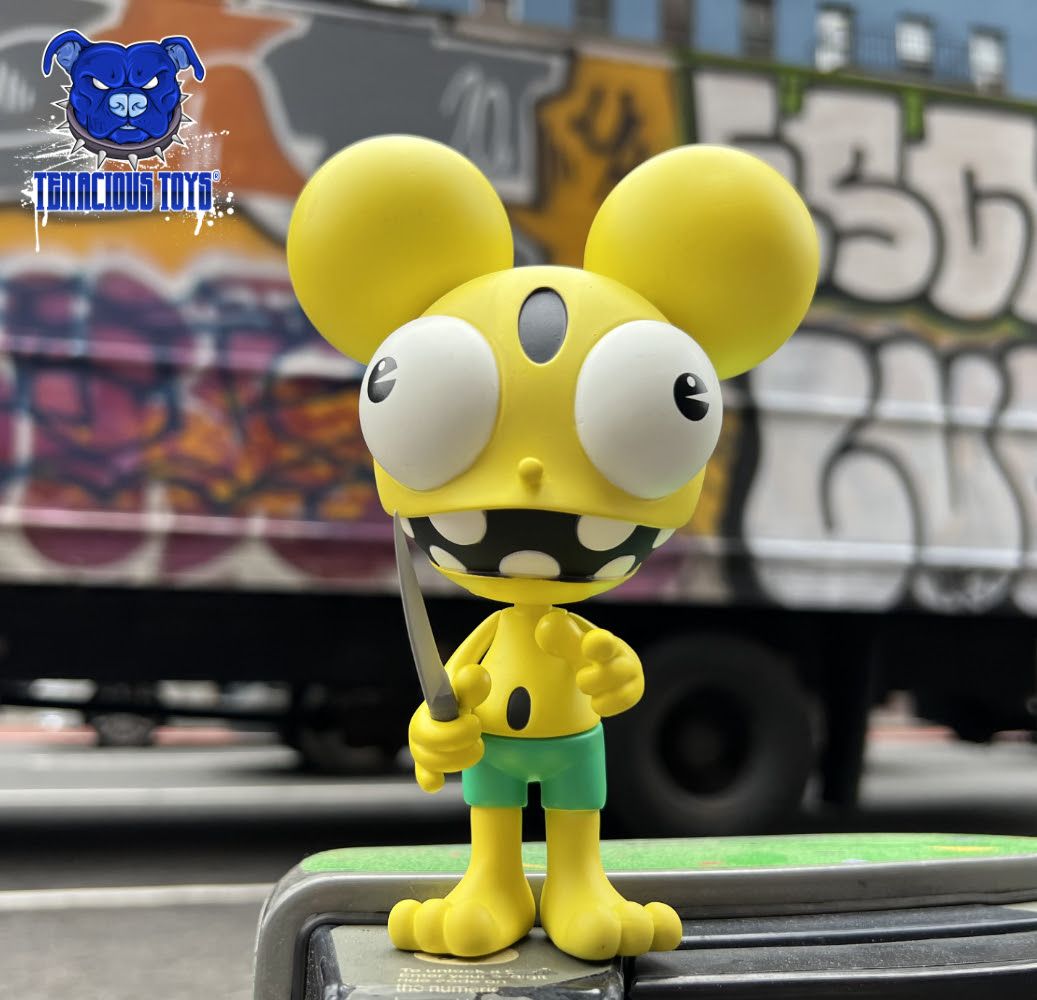 The Space Monkey is a classic and iconic character created by James "
Dalek
" Marshall. Appearing frequently throughout Dalek's oeuvre starting in his graff in 1995, the Space Monkey has evolved over the years to become one of the most recognizable characters in the scene. The Space Monkey is a representation of humanity and its ever changing relationship to itself and its evolving world. The
3DRetro
Space Monkeys were designed, sculpted and produced by
Bigshot Toyworks
. They stand 6.25" tall and are made of vinyl. Each colorway includes a mallet and a knife accessory, packed safely into an inner tray inside an art box adorned with Dalek artwork. Articulation includes shoulders, waist and a super posable ball jointed neck.
Each colorway is $100, and each is limited to 100 pieces, with only 80 per colorway made available online as the shop exclusive releases. The Tenacious
Yellow & Green
Space Monkey drops at 12Noon PST on June 10th only at
TenaciousToys.com
- don't miss out!