"Pride Week" Pink Triangle Posse resin Sparks from Leecifer... available now!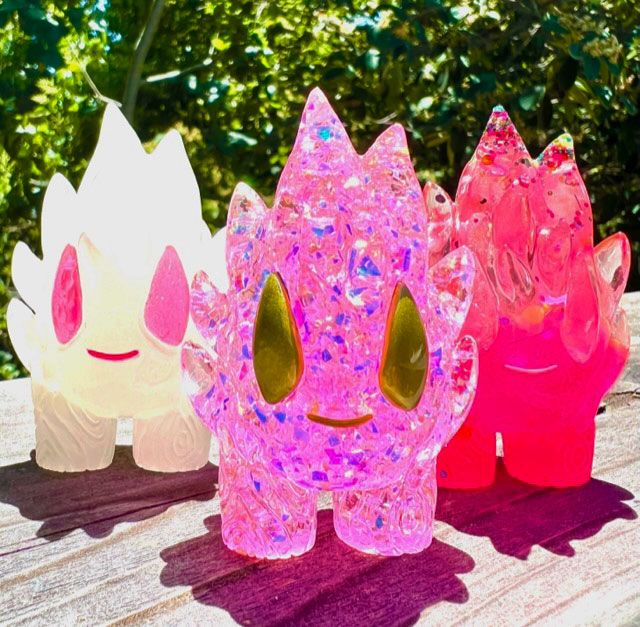 Giving the rainbow flag a break this year and taking his inspiration from the giant pink triangle on SF's Twin Peaks...
Leecifer
has whipped up a batch of wonderful looking
"Pride Week" Pink Triangle Posse Spark sets
! The Pride Month 2022 Spark Set includes three (3) 2.5" tall figures. The first being a blue GID w/ a fluorescent pink mouth & eyes. The second is a fluorescent hot pink and marbled clear resin w/ GID eyes and just a hint of "unbridled party" glitter in the points. And the final piece is an amazing prismatic pink flake cast in clear resin with metallic gold eyes & mouth. A beautifully transparent pink & gold shimmering Spark cast & produced by Leecifer. Snag them up
HERE
right now for $50 separately, or $140 for the trifecta!