Klav set to unleash his custom prowess upon Hong Kong... solo show announced!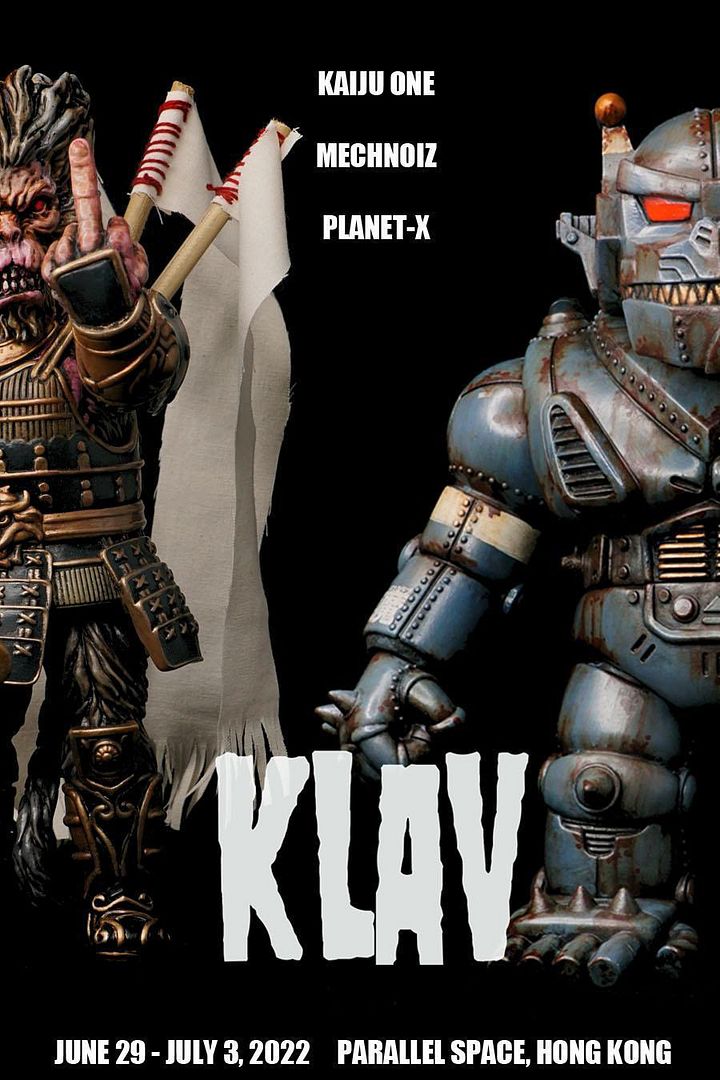 Five Points Festival
ended just over last weekend, and Kevin Derken aka
Klav
has another GIGANTIC solo show this week. The show features 68 one-off pieces from designers
Kaiju-One
,
Planet X
, and
Mechnoiz
... and holy crap are they all amazing! Aptly titled "Klav Custom Sofubi Exhibition" is at Parallel Space Gallery in Hong Kong from June 29 - July 3rd. There is a VIP night for Hong Kong locals on June 30th from 7-9pm (local time). Pieces will be available for online purchases afterwards.
Klav mentions "
I worked on the pieces on and off in small batches for just over a year, and the show features some of my favorite toy designs of all time. I am really proud of this body of work featuring only Hong Kong Designers but I am super bummed I can't attend the show due to travel restrictions. Definitely will be there next time.
" He really did go all out on these and if you are in the HK area or know someone who can go to this show to mule for you.. we highly recommend it!