Mighty Jaxx announces their MAY 2022 Secret Stash sale!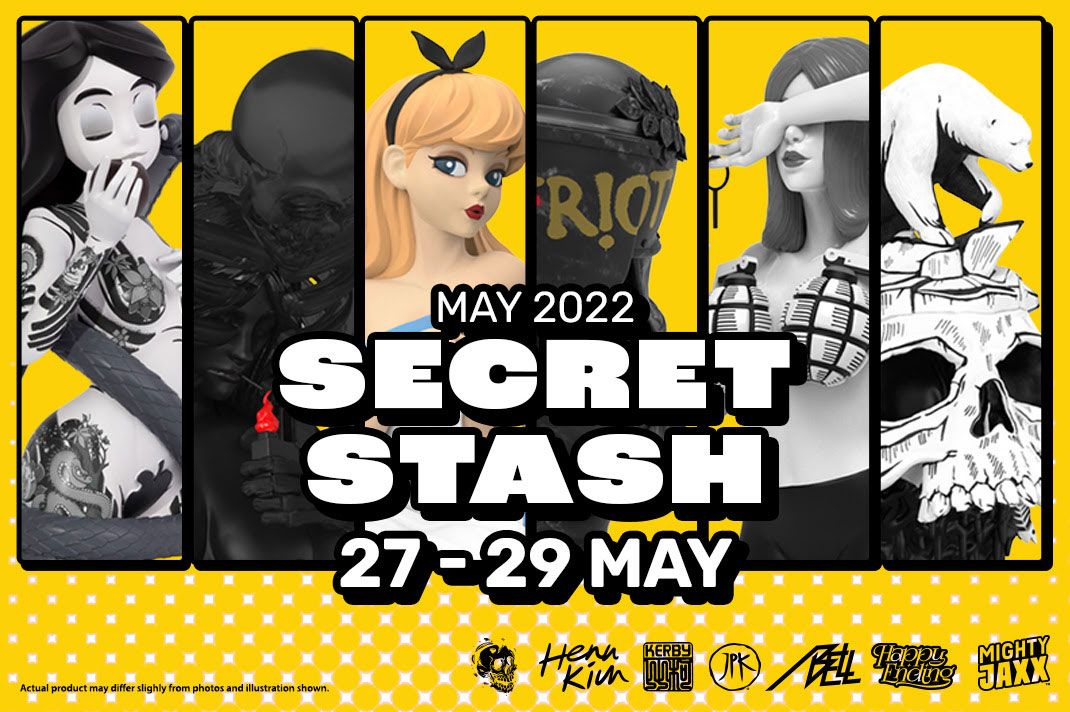 Calling all
Mighty Assembly VIPs
ranked Navigator, Quartermaster, and Captain, you have been rewarded with exclusive access to the Mighty Jaxx May 2022 Secret Stash this weekend! This is your last chance to get these previously sold-out collectibles, available once again in extremely limited quantities. Did you know when you create a Mighty Jaxx account you're automatically enrolled in their VIP program? The more you spend with them, the more Mighty Coins you'll earn to help you rank up and enjoy even more perks and rewards... to sign up, click on the Mighty Assembly icon on the bottom right of
mightyjaxx.com
page. The May 2022 Secret Stash opens from 27 May, 9am EST to 29 May, 9pm EST. It's fastest fingers first. Remember to
log-in
to your account before accessing the Secret Stash collection!