"Dog Bones" custom Space Puppy micro-run from Jason Freeny & Han Ning!
Who let the dogs out?!?!
Han Ning
of
Aichiaile
is happy to announce the 26th artist custom edition Puppy Tang created by
Jason Freeny
... introducing "
Dog Bones
"! Jason Freeny sculpted the skull of a space dog based on the structure of its head, suggesting that there is a complete dog skeleton inside the orange space suit, which is intended to express the loss of life.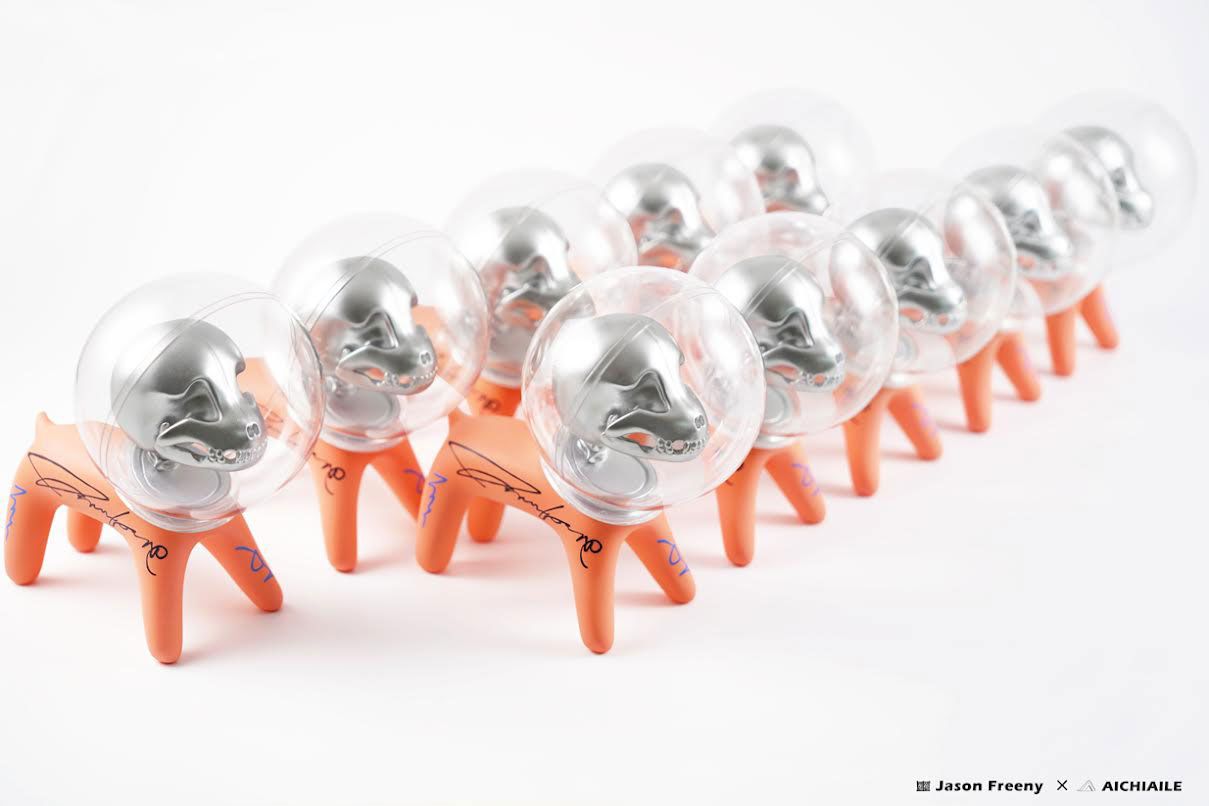 On both sides of the orange space suit of space dog are the patterns of Peace Love and electrocardiogram. Peace Love represents the good wishes of human beings. The electrocardiogram expresses the moment when life stops. The all lines on body uses the form of graffiti to emphasize the natural state of life. This special artist custom edition Puppy Tang is called Dog Bones. Standing 5.5" tall and limited to just 10 pieces, retailing for $299 each, if Interested in buying them, send over an email to
aichiaile@sina.com
to let Han know you would like one for your collection!