Stormy Vault presents: 'Evil vs Superhero' custom group show!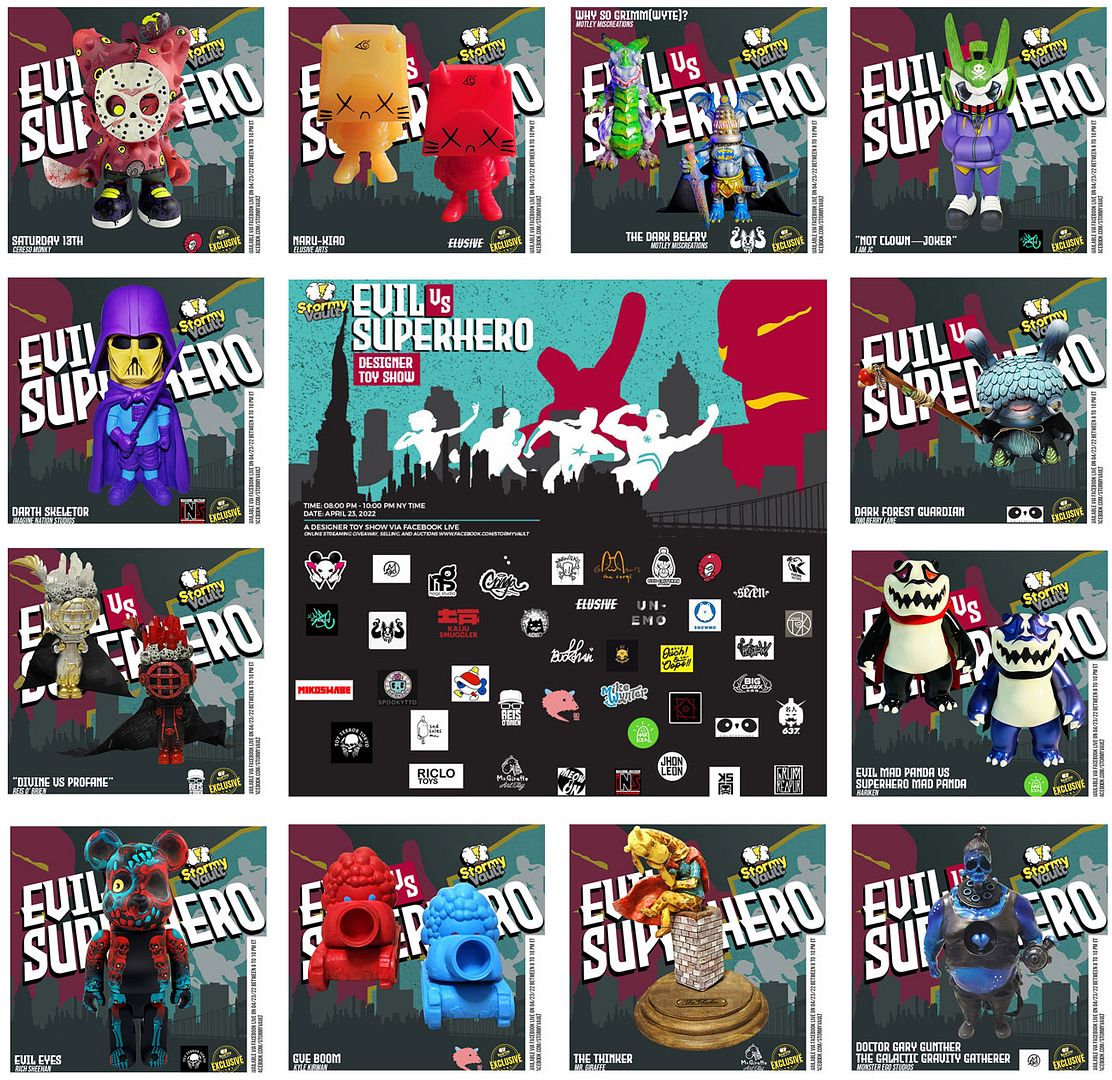 Stormy Vault's
'
Evil vs Superhero
' Show is happening on April 23rd, 8PM to 10PM EST via
Facebook Live
... and just like always, they are bringing in a new lineup of artists and designers to this event that features superhero and evil/villain-themed art... and as you can see, the work is AMAZING! This event is in collaboration with:
Reis O'Brien, Grum Reapur, Mr.Giraffe , IamJC, Ouch & Oops, Owlberry Lane, Chris Rwk , RXSeven, Veratwinsart, HARIKEN, Rich Sheehan aka Toy Terror , Sad Salesman, Bigclawx , Motley Miscreations, Cereso Monky, Captain Zeto, Kyle Kirwan Mike Wynter, WUJI Toys , Elusive Arts, Nogs Studio , UN-Emo Studio, MikoSwabe, Monster Ego Studios, TurtleCaps, Alonso Saints, Riclo Toys ImagineNation DesignStudios , Boyish Doll, Jhon-León, Meow On , King Gonga, Deri637 Kaiju Smuggler, Snowmo, Eric Noah, Kuchupack, Kholeo Skull, Failureskin, Buckchan97, d9kui, and Odd Critters Studio
... what an awesome crew of artists and creatives! This all kicks off
HERE
at the above date and time, so don't miss out!