New from Mighty Jaxx: Warm Thoughts 'Curse' edition by Death and Milk!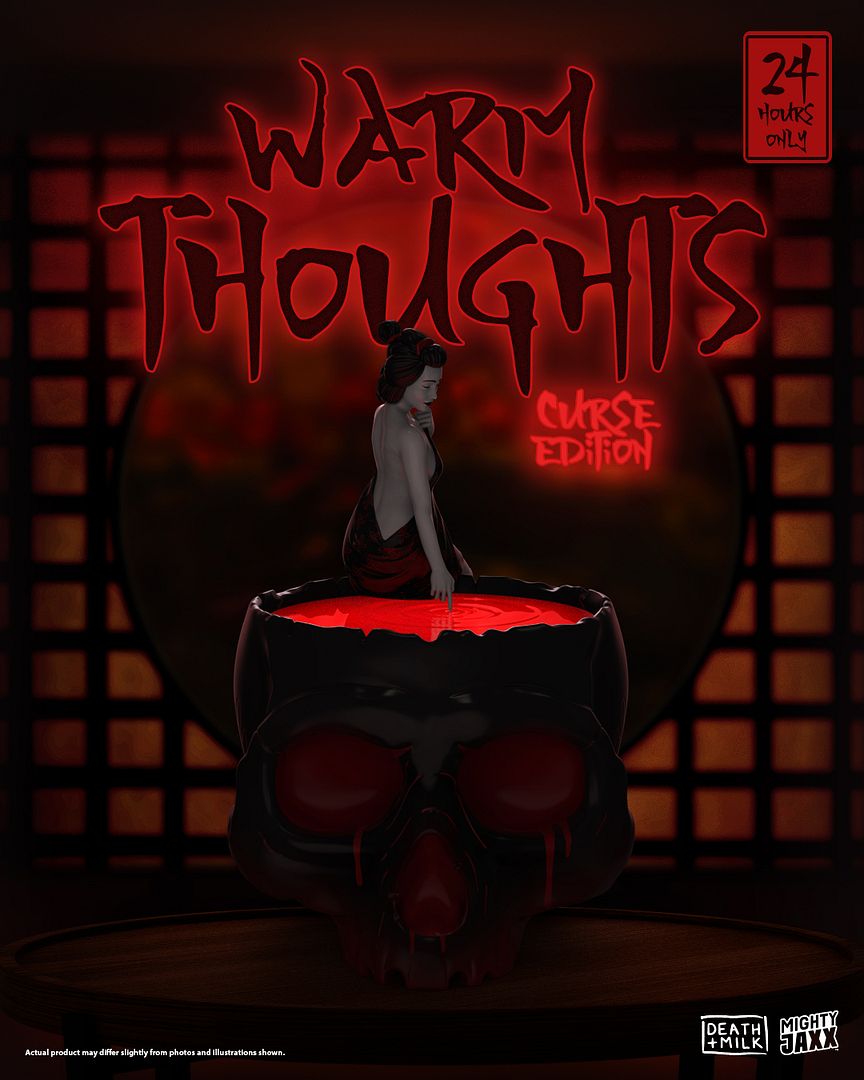 "
A gentle geisha toys with the pool of her mind in this incredible piece. Her tender demeanor is juxtaposed with the harsh skull that she sits on. Warm thoughts of anger and rage fuel her mind, blackening the skull and turning the insides of her mind red with rancor. Hell hath no fury as a woman scorned. What vengeful thoughts reside in her mind? Do you dare to take a dip and find out the horrors that await the target of these thoughts?
"Produced by
Mighty Jaxx
, the awesome polysone art figure from artist
Death And Milk
returns with their third colorway of Warm Thoughts, the 'CURSE' edition! Releasing
HERE
on Saturday, April 30th at 6am PST for just 24hours, this 8" tall polystone resin figure will be just $249 a pop... and this one features a Glow In The Dark water feature along with a striking red/black color scheme... so rad!